Nature cottage Drenthe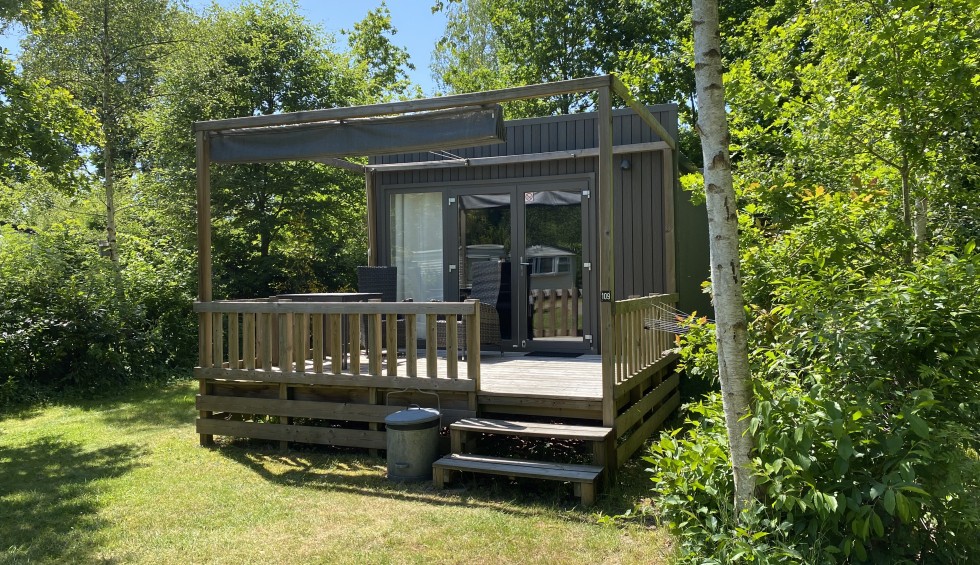 Come and enjoy a nature cottage in Drenthe
Are you looking for a nature cottage in Drenthe? Then take a look at Camping de Berken. Our nature cottages are the perfect place for a relaxing holiday surrounded by nature, but where you are also close to cosy villages and cities such as Groningen, Emmen or Assen. Our cottages are fully equipped and offer all the comfort you need for a pleasant stay. The peaceful surroundings ensure that you can completely unwind and enjoy all the beauty that Drenthe has to offer.
We offer various accommodations, including the 2-person Berken-Studios, 4-person chalets and 6-person chalets. The Berkenstudio's (de luxe) are cosy and comfortable and offer everything you need for a pleasant stay in nature. Our 4-person chalets are ideal for families who want to enjoy the peace and nature together. Our 6-person chalets offer even more space and comfort!
View our nature cottages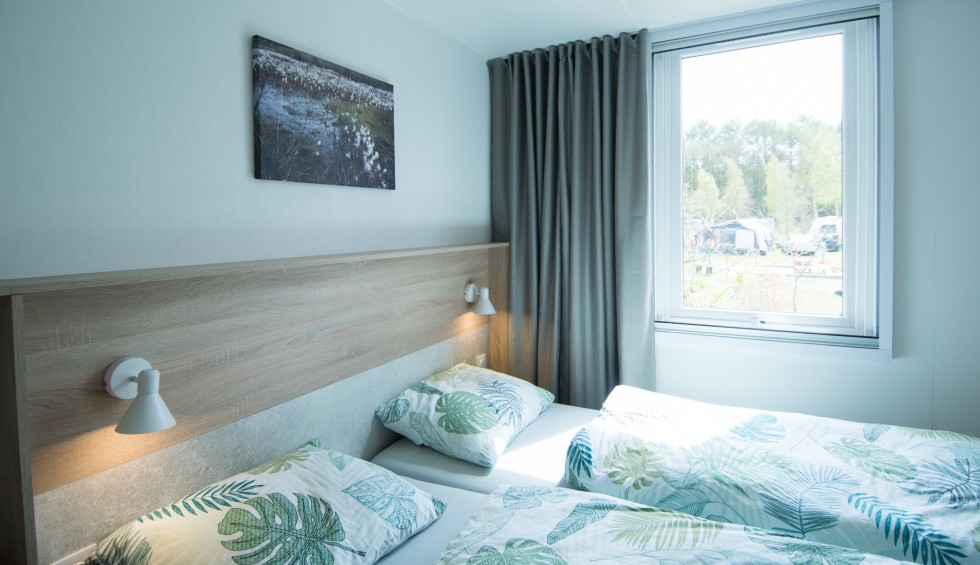 Therefore, a nature cottage in Drenthe!
Quiet location on a nature campsite in Gasselte
Spacious nature cottages for 2, 4 and 6 persons
Fully equipped with own kitchen and bathroom
Sunshade or canopy
Luxury veranda plus outdoor set
A television and free WiFi
Comfortable beds
Parking next to the accommodation
Beautiful cycling and walking routes from the campsite
Several dolmens within walking and cycling distance from the campsite
Surrounded by woods and heathland
Ideal base due to central location
Book a holiday cottage in Gasselte, Drenthe
Rent a nature cottage in Drenthe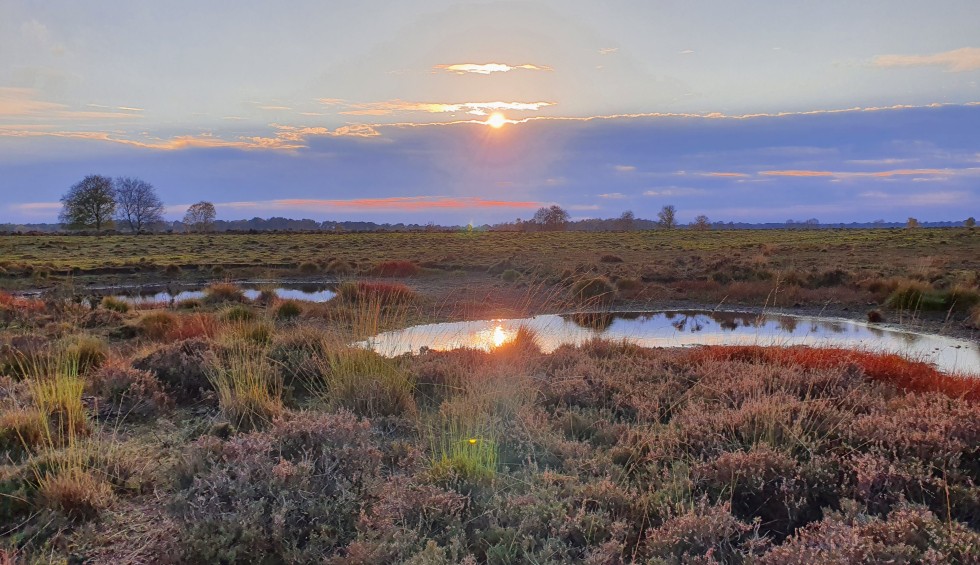 Discover Drenthe from a comfortable nature cottage
The province of Drenthe is known for its beautiful nature. A nature cottage is therefore the perfect base to explore it.
One of the best ways to explore nature is by walking or cycling. In the vast forests of Drenthe, you can do just that. All kinds of walking and cycling routes start from the campsite. On the way, you will pass several dolmens, prehistoric burial mounds and beautiful nature. If you are lucky, you might even spot a roe deer during your trip. There are plenty of them around the campsite!
If you are looking for a bit of adventure, you can take a canoe trip on the Drentsche Aa. This is a beautiful river that meanders through the landscape.
But not only nature is worth exploring. Drenthe also has cosy villages and cities such as Assen and Emmen. Here you can enjoy the local culture and cuisine.
A nature cottage in Drenthe is the ideal place to discover all the beauty that Drenthe has to offer. With us you will find a wide range of holiday cottages, all located in the middle of nature.
Check availability here!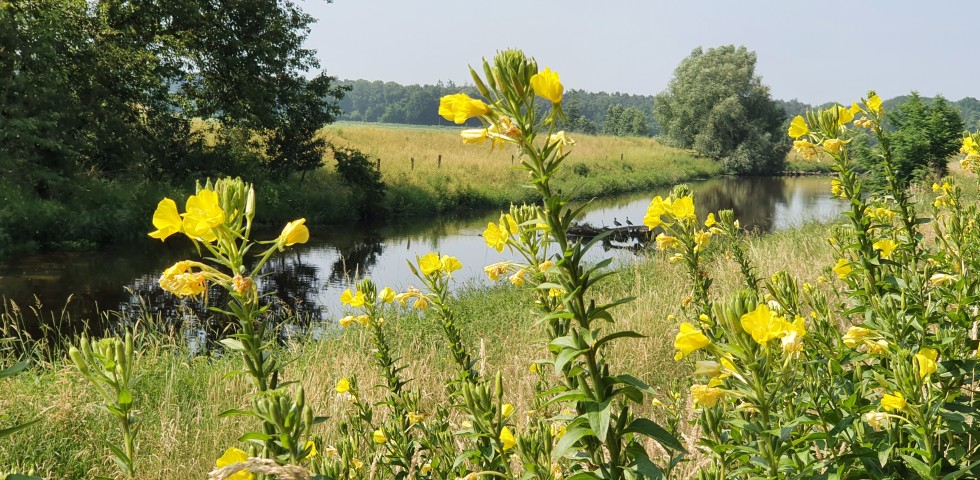 Unfortunately, it was too short but a fantastic stay!
We didn't have any downsides. We had a Berkenstudio. Perfect!
Lutske Stolk
mei 2023
Definitely a place to come back to. Fantastic.
Peace, tranquillity and silence in a green oasis in a Berkenstudio the luxury, with comfort for 2 people.
Zoutman
mei 2023
Nice, quiet campsite
Fine, quiet campsite with friendly people and everything is organised to perfection
Highly recommended for both seniors and families with young children. Less suitable for adolescents. The campsite is situated in a beautiful location with woods and heathland, in short, a sublime base for cyclists and walkers.
Henk Iedema
2020
Lovely campsite with spacious pitches and clean sanitary facilities
The campsite is beautiful, spacious pitches, clean sanitary facilities, at the pitch: water-electricity-drain-cai, a comfortable combination. More than enough walking and cycling routes.
Piet van der Horn
juni 2022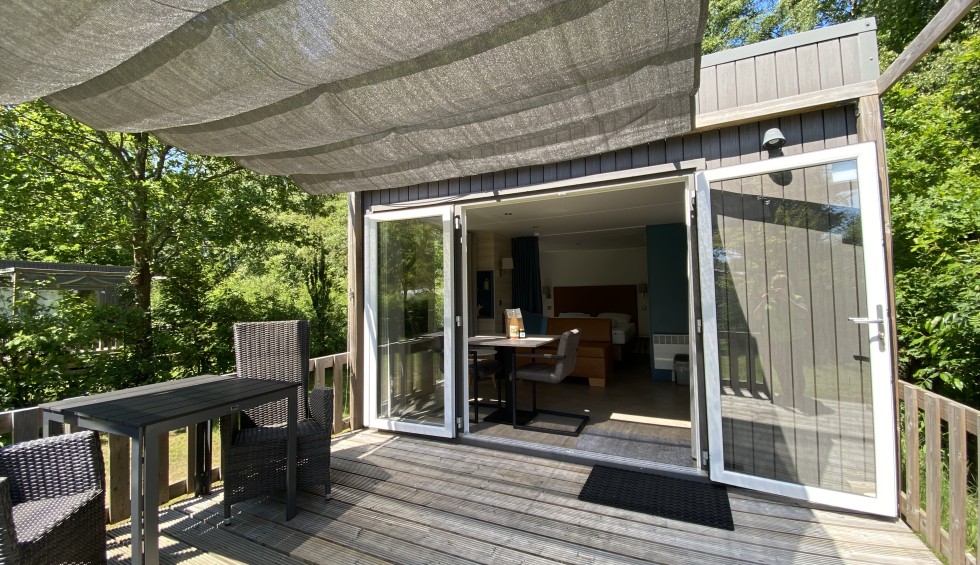 2-person cottages: a relaxing stay in the heart of nature
Our Berkenstudio's and Berkenstudio de luxe's are 2-person cottages in Drenthe that are perfect for couples looking for a relaxing stay in the middle of nature. The cottages are fully equipped with a kitchenette, allowing you to cook and enjoy delicious meals yourself.
The private terrace offers beautiful views of the surrounding nature, allowing you to fully relax and enjoy the peace and quiet around you. Whether you want to walk, cycle or just enjoy nature, Camping de Berken is the ideal base for an unforgettable holiday in Drenthe.
Book now and enjoy a wonderful stay in this unique 'hotel room' surrounded by nature!
Book a 2-person nature cottage now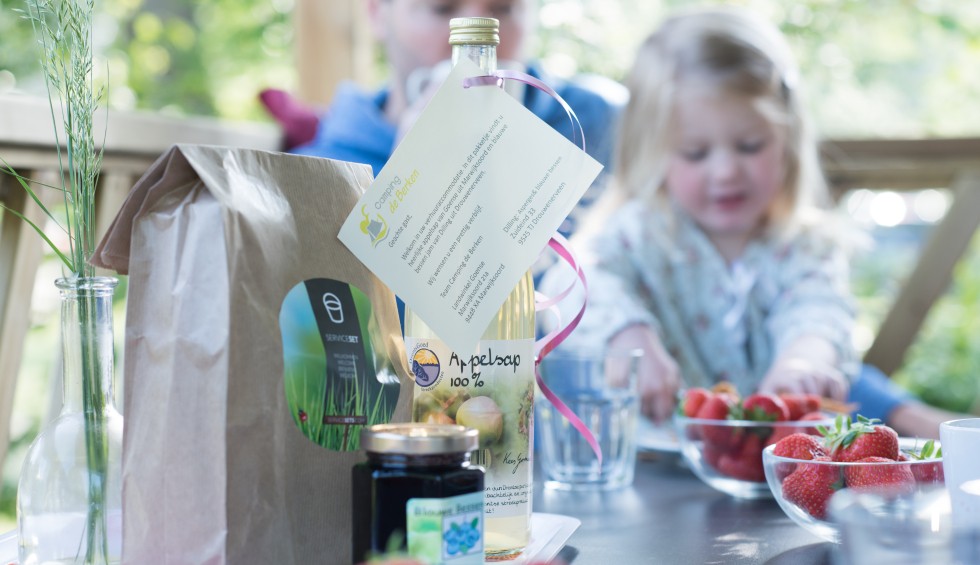 Enjoy a family holiday in a nature cottage
Enjoy with the whole family in a nature cottage in Drenthe. In the beautiful province of Drenthe, you will find the perfect combination of space and tranquillity. It is the ideal place to escape from the hectic everyday life and enjoy nature together.
Staying in a nature cottage in Drenthe also means that you can fully enjoy cycling and walking routes. There are countless routes that lead you along the most beautiful spots in the province. Along the way, you will pass woods, heaths and fens. And who knows, you might even spot a roe deer!
There is also plenty to do for children. They can play endlessly on the playgrounds found on almost all fields. And if the weather is bad, there is always the indoor playground where they can have fun.
The nature cottages themselves are fully equipped and can accommodate 4 or 6 people. Here you can be cosy together and enjoy the peace and quiet and nature around you. It is the perfect place to unwind and enjoy being with your family. So are you looking for a place where you can completely unwind and enjoy nature? Then check out a nature cottage in Drenthe!
Discover the child-friendly facilities
Impressie recreatieprogramma