Campsite Bourtange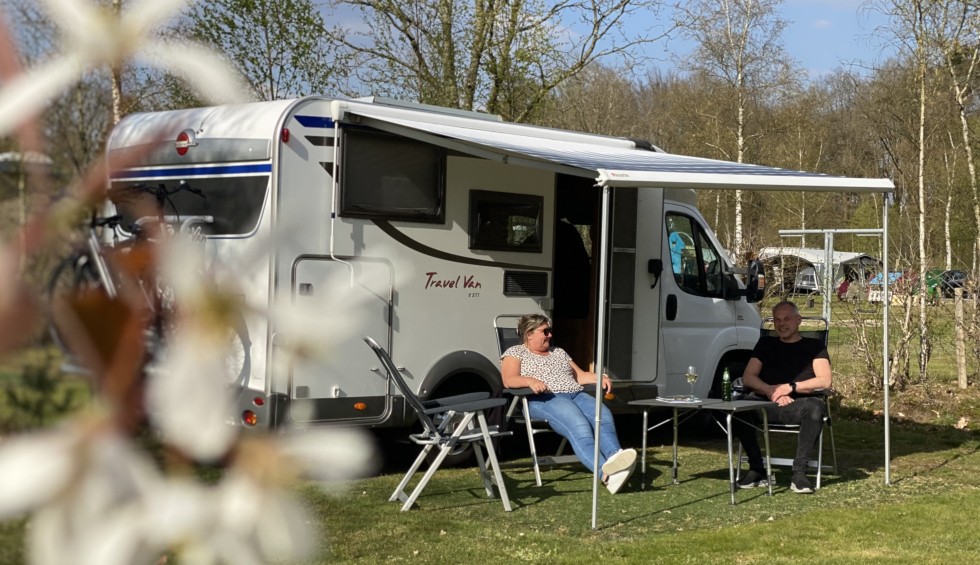 Camping de Berken: the ideal base for Bourtange
Our charm campsite near Bourtange is located in beautiful surroundings, 34 km from the historic fortified town of Bourtange and bordering the beautiful nature reserve "Het Drouwenerzand". The campsite near Groningen is ideally located as a base for exploring both the historic town and the green nature reserve. Camping de Berken is the perfect place for both camping and renting accommodation. Our spacious camping pitches offer enough space for your own tent, caravan or motorhome. For those who prefer a little more comfort, we have various accommodations for rent, such as comfortable studios and chalets.
For families, chalets are available for 4 and 6 persons. Would you like to bring your dog along on holiday? Then the rental chalet with dog is a good option. For families, there are even special family chalets with a family box. For the adventurous holidaymaker, we also have hiker's huts available. These simple but cosy cabins offer all the basic facilities you need during your stay at our campsite. Whether you are looking for luxury or more simple accommodation, there is something for everyone at Camping de Berken near Bourtange.
Book your holiday now at Camping de Berken!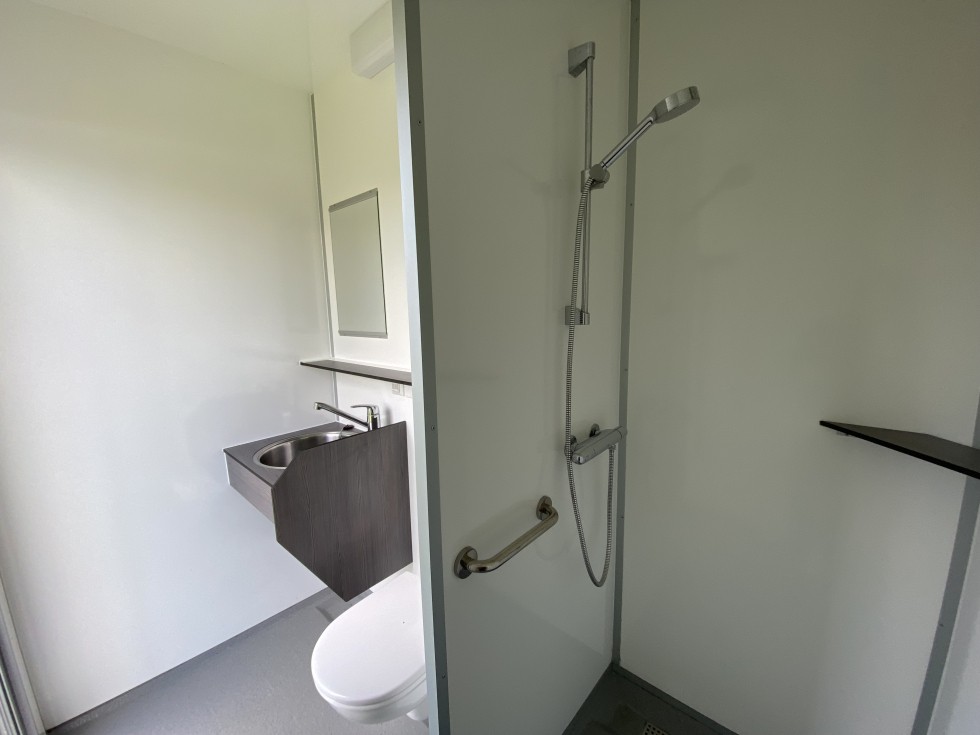 Camping with private sanitary facilities at Camping Bourtange
At Camping de Berken in Drenthe, it is possible to stay on a camping pitch with private sanitary facilities. This means you have your own shower, washbasin and toilet during your holiday, which gives you more privacy than using communal sanitary facilities. Moreover, the campsite sanitary facilities are clean and modern, allowing you to fully enjoy your stay. By choosing a camping pitch with private sanitary, you do not have to queue for the toilet or shower and you can use these facilities whenever you want. So at our campsite near Bourtange, you can enjoy a carefree holiday with all the comfort you need.
Book your pitch with private sanitary facilities now!
Rentals in the neighbourhood of Bourtange
Beautiful, quiet campsite
If you are looking for a beautiful, quiet campsite with many possibilities visit Camping De Berken. The campsite has beautiful pitches with privacy. We had a pitch with private sanitary facilities which look neat. A few steps and you are in the beautiful countryside of Drenthe and you can walk for miles from the campsite. Cycling from this campsite is also wonderful. Both on touring bikes and mountain bikes. But if you want to relax by your tent or caravan, you can sit quietly at your pitch. Staff are also very helpful and friendly. The laundry room looks neat but also the living room where there are several books you can read looks neat. Unfortunately we could only stay for a long weekend, we were not free for any longer, but we will definitely come back.
Yvonne Mulder - De Jong
june 2022
Highly recommended with kids! What a nice campsite for families with children. Very friendly staff, good and clean sanitary facilities. Spacious places, fields with a playground. Highly recommended! The indoor playground is also great with cold and bad weather. Nice surroundings and possibilities for day trips.
Marjoke van Houten
mei 2022
Enjoyed our stay with a campervan
We really enjoyed our stay at camping de Berken. We camped with a campervan and the pitches were very spacious and accessible for campervans. We camped with our 3-month-old son and the sanitary facilities were absolutely great for babies. The toilet blocks were heated and the baby bath was super. It made camping with a baby very easy. The location is beautiful and we enjoyed the walks through the forest and across the moors. The brasserie had delicious food, wifi is free and of good quality and the personal approach of the owners completes it all. Highly recommended.
Jordan Walters
juni 2017
Lovely campsite with spacious pitches and clean sanitary facilities
The campsite is beautiful, spacious pitches, clean sanitary facilities, at the pitch: water-electricity-drain-cai, a comfortable combination. More than enough walking and cycling routes.
Piet van der Horn
juni 2022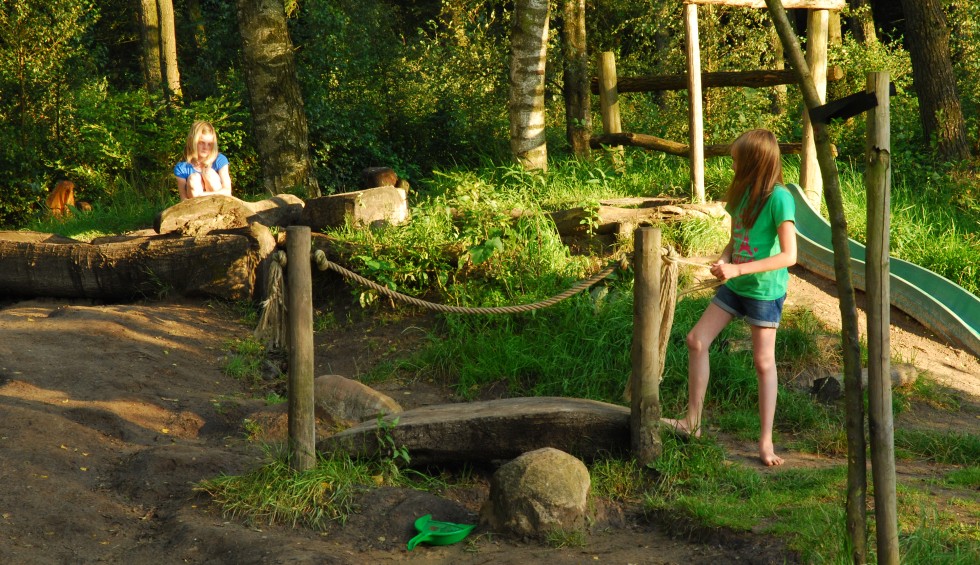 Entertainment for children in and around the campsite
There is plenty for children to do at Camping de Berken. The campsite has several outdoor playgrounds where children can play and romp around. From climbing and scrambling to swinging and sliding, everything is there to entertain the children. Even when the weather is bad, children will not be bored at Camping de Berken. In the large indoor playground, they can have hours of fun in the large climbing, sliding and scrambling equipment.
During the May and summer holidays, an animation team is present at our children's campsite. They organise various activities for children of all ages. These include sports, games and craft activities. Once a week, a big treasure hunt is organised.
A short distance from the campsite is also the amusement park Drouwenerzand, where children can really enjoy themselves. In short, children won't be bored for a single moment at Camping de Berken. With the playground, large indoor playground, the entertainment team and the amusement park nearby, there is enough to experience for an unforgettable holiday.
Read more about our facilities here!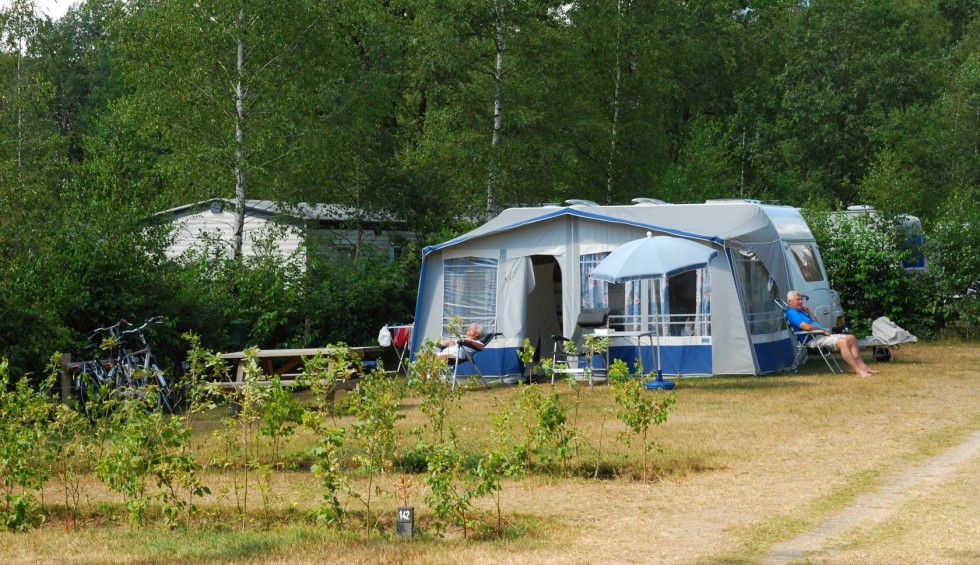 Visit Bourtange during your stay at Camping de Berken
Bourtange is a historic fortified town in the province of Groningen and is definitely worth a visit. The town has a rich history and is well preserved. Stroll through the narrow streets and admire the old buildings and fortifications. Besides visiting Bourtange, you can also enjoy the beautiful Groningen countryside. Take a walking or cycling tour and discover the beautiful nature and picturesque villages in the area from our nature campsite in Drenthe, on the border of Groningen. Several routes are available that will lead you past the most beautiful spots. If you are looking for an unforgettable holiday, Camping de Berken near Bourtange is the perfect base. The campsite is just a half-hour drive from the historic town and offers plenty of facilities and activities for young and old. In short, there is plenty to do in and around Camping Bourtange. Whether you like culture, nature or relaxation, there is something for everyone. A holiday at our campsite will certainly be an unforgettable experience.
Read more about the surroundings!
Impression Camping de Berken