Horse riding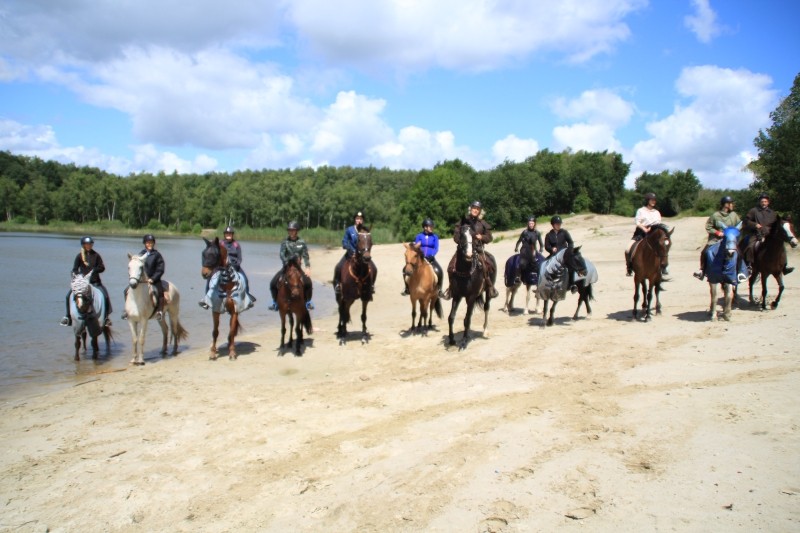 Horse riding
Just a 10-minute walk away from Camping de Berken, you'll find Manege Gasselte, a certified riding school where responsible horseback riding, well-being and fun go hand in hand.
You can come here if you're an absolute beginner who wants to do a slow paced ride around the moor. If you're an advanced horseback rider, more than 90 kilometres of equestrian trails are waiting to challenge you. We take you along on a 1, 2 or 3 hour ride or even a day trip with lunch, and we'll show you the most beautiful pieces of nature, forest and heathland around Gasselte.
Horse riding helmets are available and can be borrowed for free.
For more information and prices, please pick up a brochure at the reception desk of Camping de Berken, visit our website www.manege-gasselte.nl, give us a call (0599-564881) or just drop by.
Manege Gasselte, Lutkenend 19a, Gasselte.
Read more