Playgrounds
On the various fields there is play equipment for children from approx. 1 to 10 years of age. On our campsite you can always find a nice place to play and fantasise.
Is it bad weather? Then your children can play in our indoor playground. Of course, all play equipment is safe and certified. All in all, we try to make everything as child-friendly as possible. Because if you can let your children do as they please, you'll really have a holiday!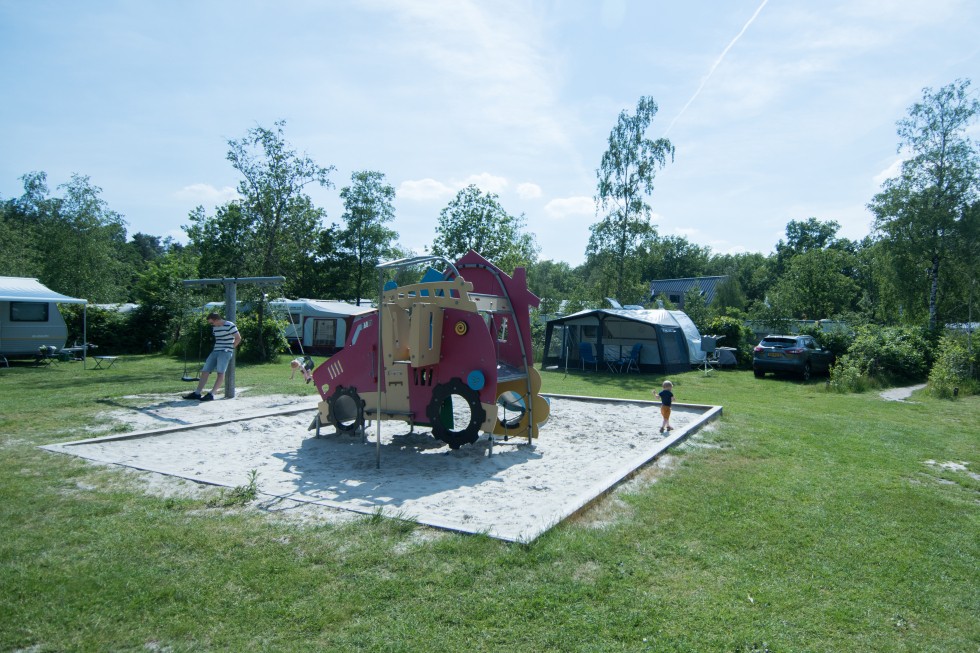 Playground fire truck
At the comfort pitches 87 - 91 there is a fire engine in a spacious sandbox. Play under the fire engine with sand or slide down the fire pole or slide. Next to the fire engine is a double swing with a convenient child seat. In short, your children will not be bored for a moment!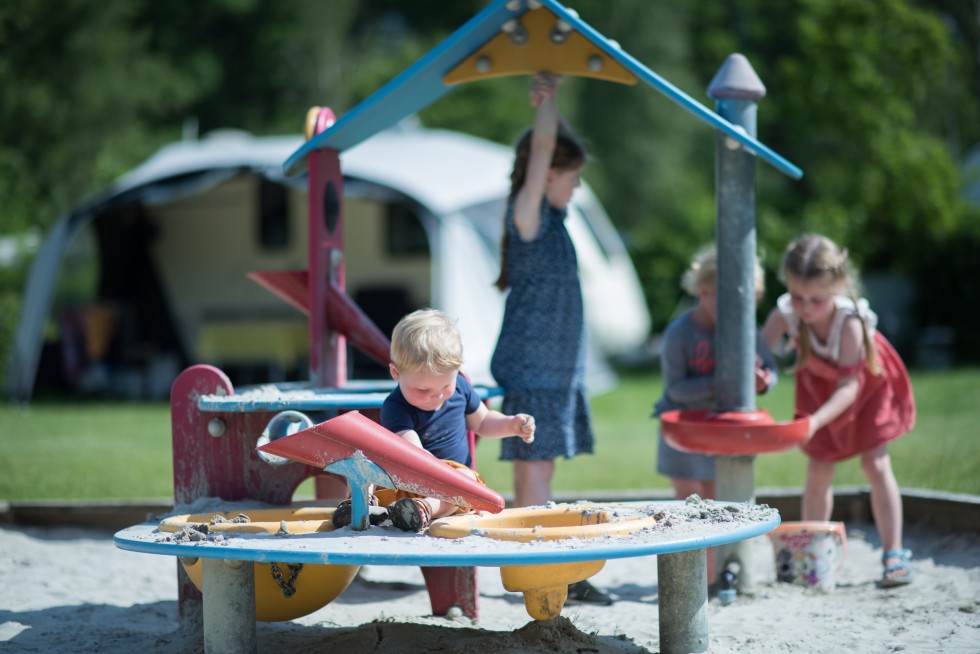 Playground toddlers
This playground is located near pitches 80 - 86 and is especially for our youngest visitors. Children can create beautiful works of art with sand and water or play in the playhouse. A small swing with a bridge completes the fun.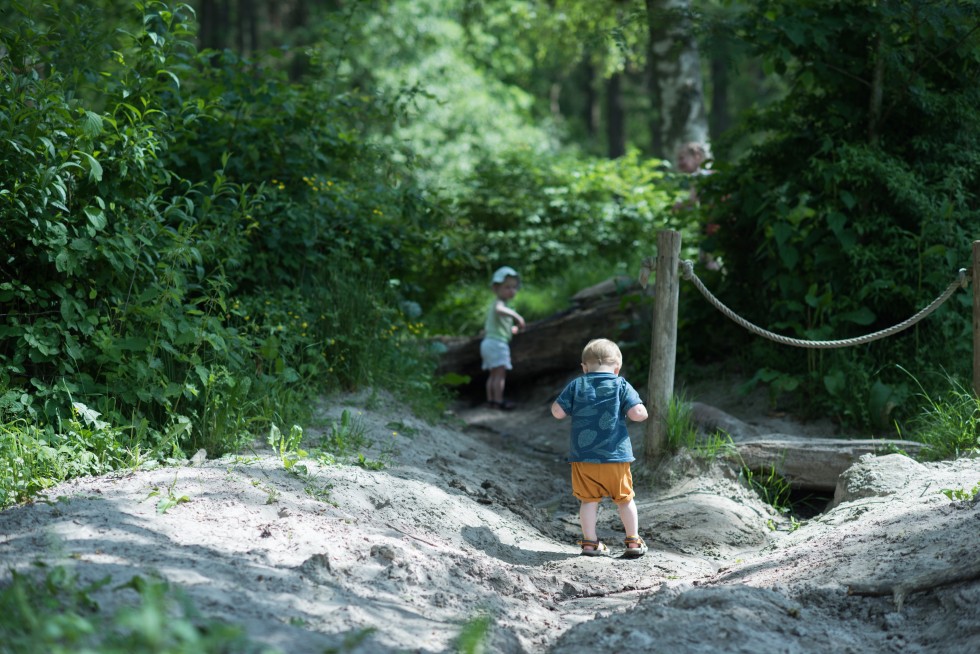 Natural playground
Our natural playground is located on the car-free tent site. Here they can play with water and sand. The tepee is ideal for the children who like to climb, and they can make the most beautiful creations in the sandbox. Your children will not be bored for a moment.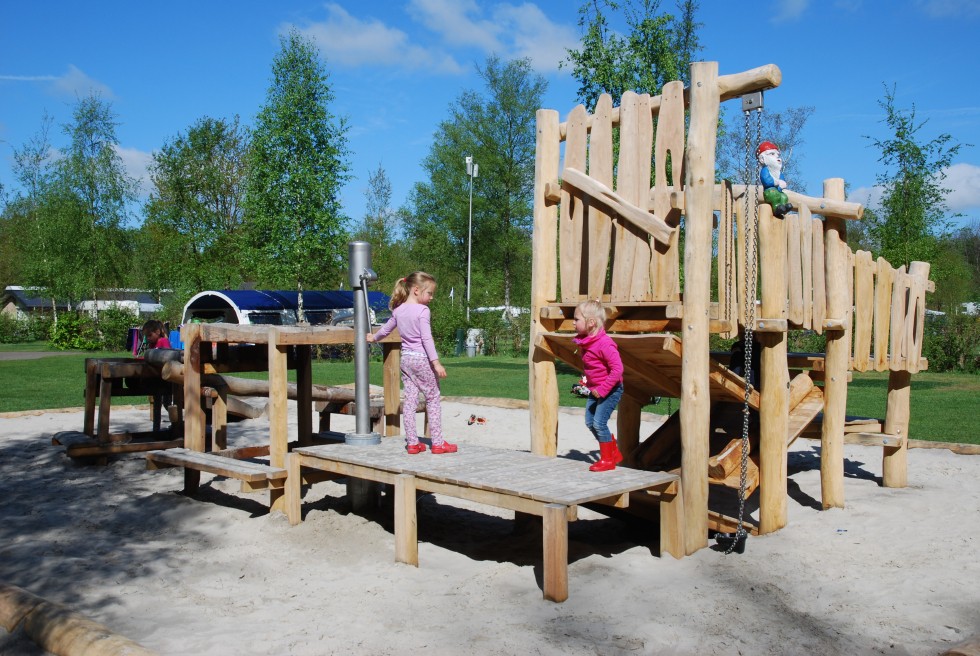 Playground sand factory
Located on the field with the pitches 69 - 78 is a sand and water play area. The various water gutters, hoists and water tanks ensure that the children's imagination never runs out! Comfort pitches are situated around this playground.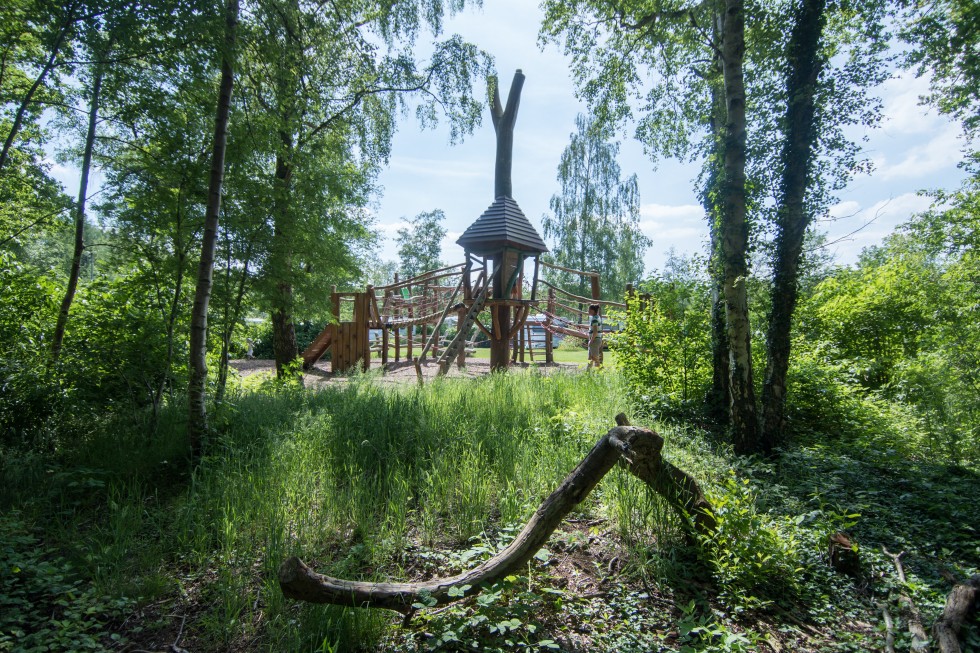 Climbing and climbing equipment
At the back of the site, near the comfort pitches 140 - 142 and the comfort XL pitches 144 and 155, you will find this challenging climbing and clambering device at the edge of the forest. Do you dare to reach the top?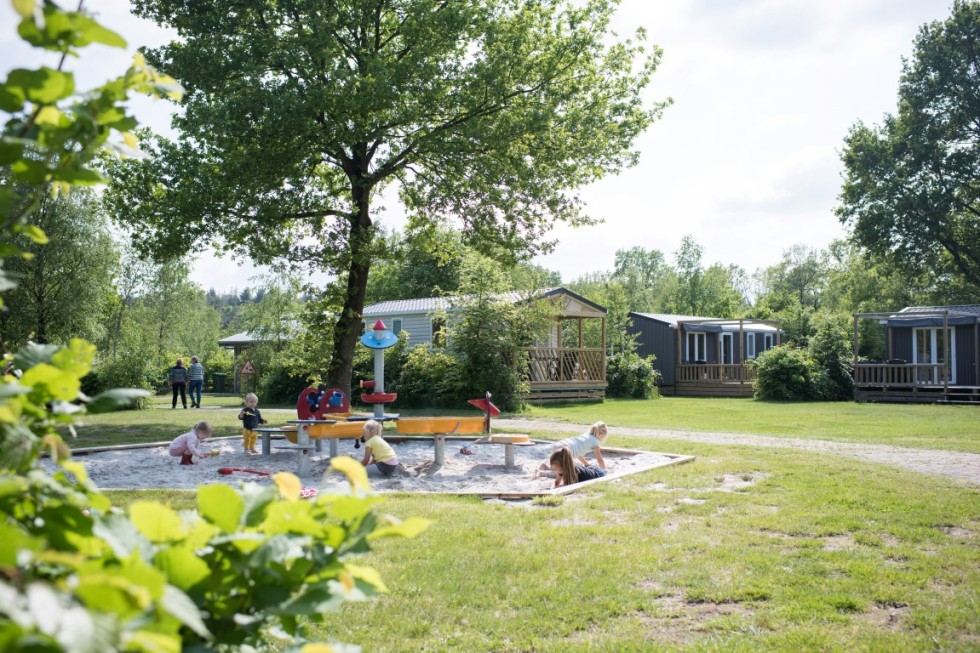 Playground the starfish
On the field with several rental chalets (nos. 95, 98, 102, 112 - 117) you will find this play area with sandbox and starfish (water table in the shape of a starfish). Sand and water remain an ideal combination for hours of fun!