Biking and hiking in Drenthe
Cycling and walking are fun activities to do during your holiday at our campsite in Drenthe. Camping de Berken is situated in the middle of the Hondsrug with its extensive and varied network of walking and cycling routes right on your doorstep. From the campsite you can walk to the Drouwenerzand, one of the most beautiful nature reserves in the country. By bicycle, you can connect from the campsite to the extensive Drenthe/Groningen network of cycle paths. You can obtain more information about this at our reception.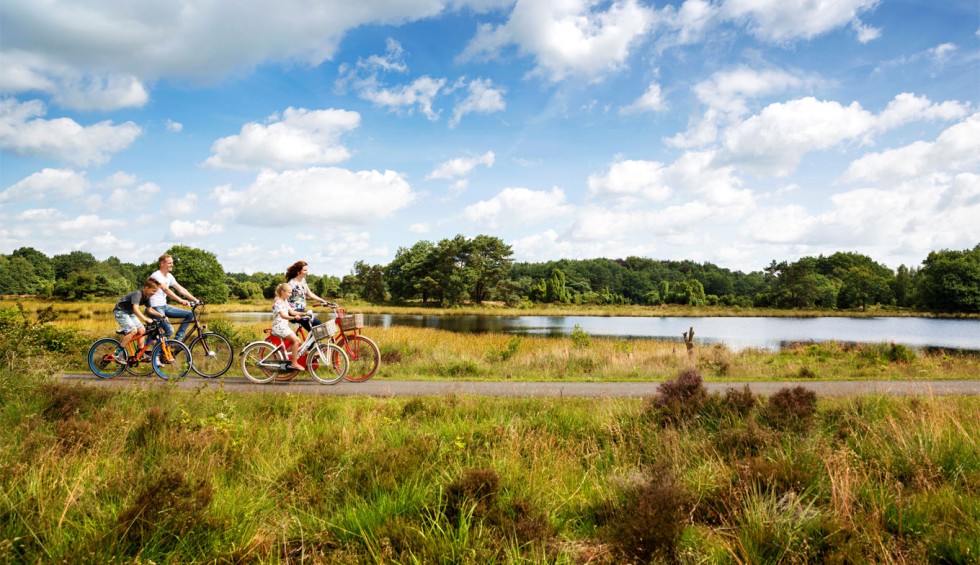 Biking
Biking
Camping de Berken is ideally situated for making beautiful bike rides in Drenthe. It's all up to you how far you want to ride through the surrounding forests, moors and quaint little towns. Leaving the campsite, you can directly connect to the bike path network. In the 'forgotten items' shop there are various bicycle routes and maps for sale.
Are you more into mountain biking? Then you can explore one of Holland's most beautiful mountain bike trails.
Bike rental
You can rent a bike from us for € 9 per day or € 45 per week. We have a limited assortment, whereby gone is gone.
Are our bikes out of stock? Then you can go to Bike Rental Gasselte. Here you can also rent e-bikes, bikes for children, mountain bikes etc.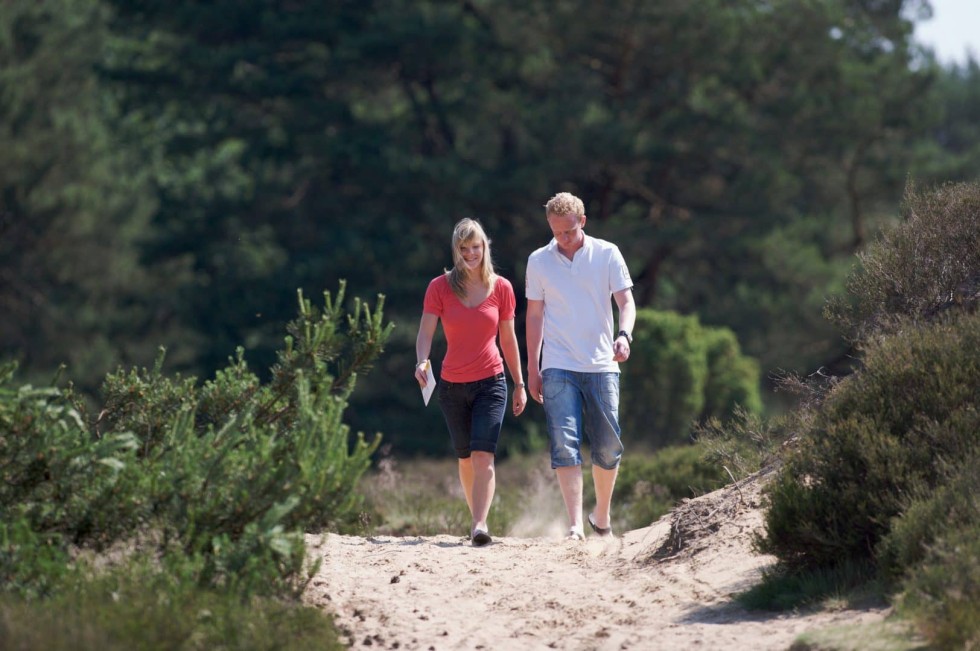 Hiking
Hiking
From the campsite you can walk right into the beautiful Drouwenerzand nature reserve. Drouwenerzand is a unique sand drift area with heath, lichens and juniper bushes. The area is grazed by a herd of Drenthe moor sheep. This beautiful nature reserve has been designated a Natura 2000 area and is the first Geological Monument in Drenthe.
There's a nice marked walk (4.5 km) that starts at the campsite's first toilet block. Opposite the campsite, two routes have been set out that will lead you through the nature area of the Waterleiding Maatschappij Drenthe (Drenthe Waterworks). In the nearby state forests, at the Boomkroonpad, you'll find various hiking trails that vary in length from 3 to 16.5 km. These are all unique opportunities to discover the beautiful province of Drenthe.