Centre facilities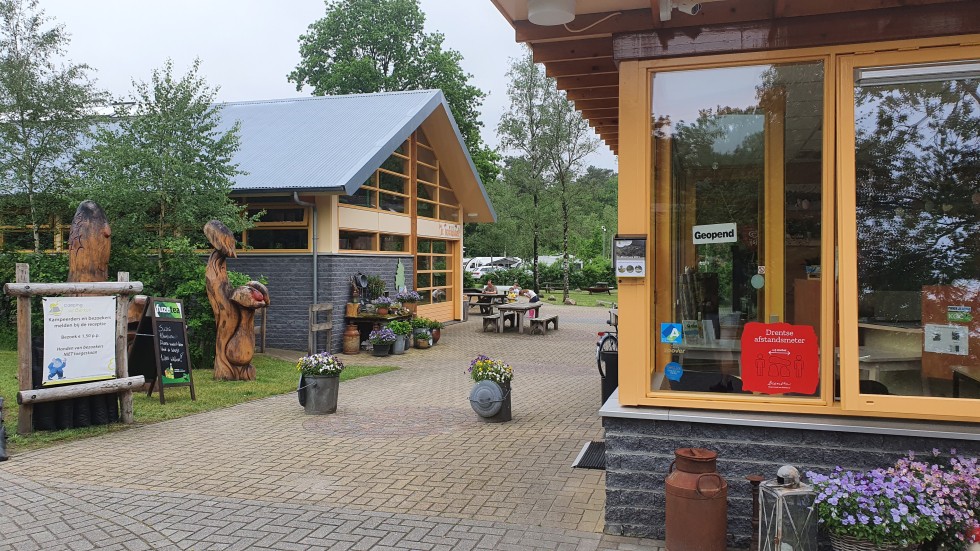 Reception
Upon arrival you check in at the reception desk. You'll receive a package with information. The barrier can be opened with a barrier pass and works between 7:30 am and 10:00 pm. A maximum of 1 car is allowed per pitch. Also upon arrival and departure!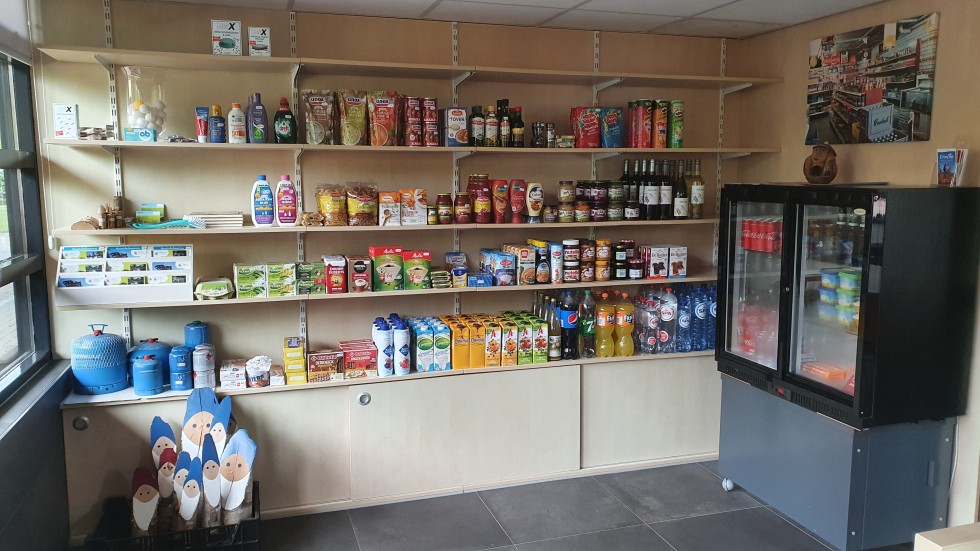 'Forgotten items' shop / bread corner
Next to the reception you'll find a 'forgotten items' shop; the name says it all, it's not a supermarket but its assortment can sometimes come in handy. This is also the place to go for hiking and cycling routes, gas bottles and ice cream.
Outside there's a newspaper rack so that you can stay up to date with the latest news during your holiday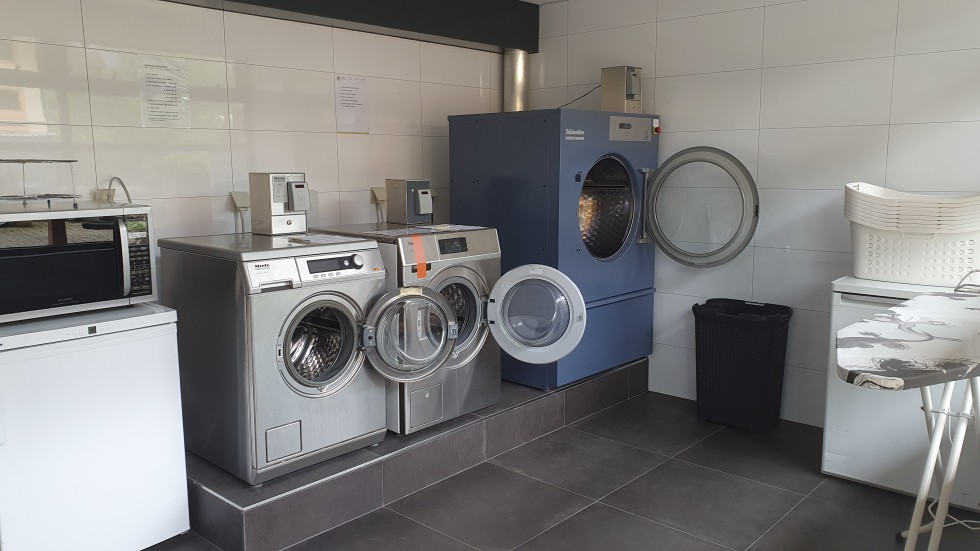 Launderette
In the launderette there are 2 washing machines with automatic soap dispenser and a dryer. You'll need a "Washcard" to use them. This is available at the reception. Cost for washing € 5.00. Drying: € 0.50 per 10 min (often dry after 30 min).
Use of the freezer, refrigerator, microwave and ironing facility is free.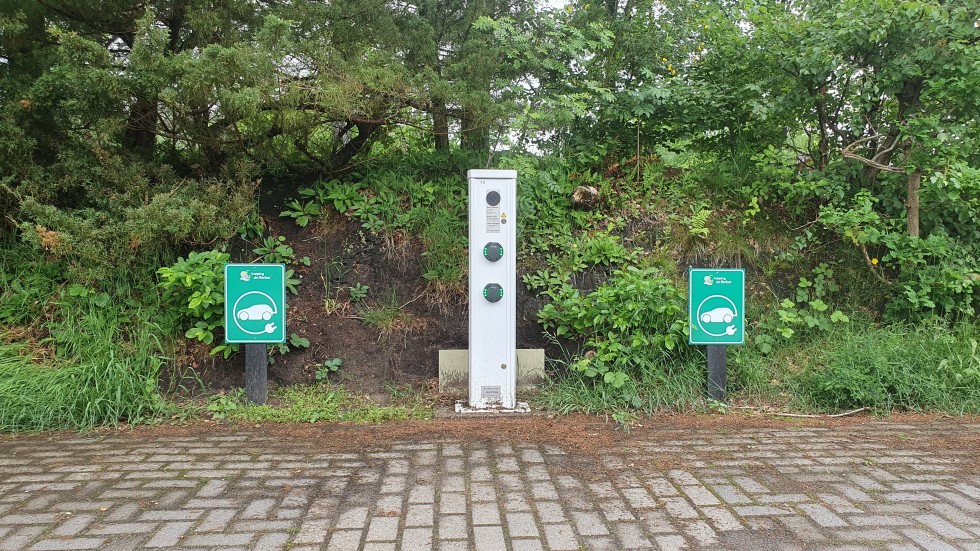 CHARGING STATION FOR ELECTRIC CARS
New since 2021 is the charging station for electric cars in the parking lot. This charging station has two sockets, with 11 kW available per socket. Electric cars can make use of this. Charging your electric car on the premises isn't allowed.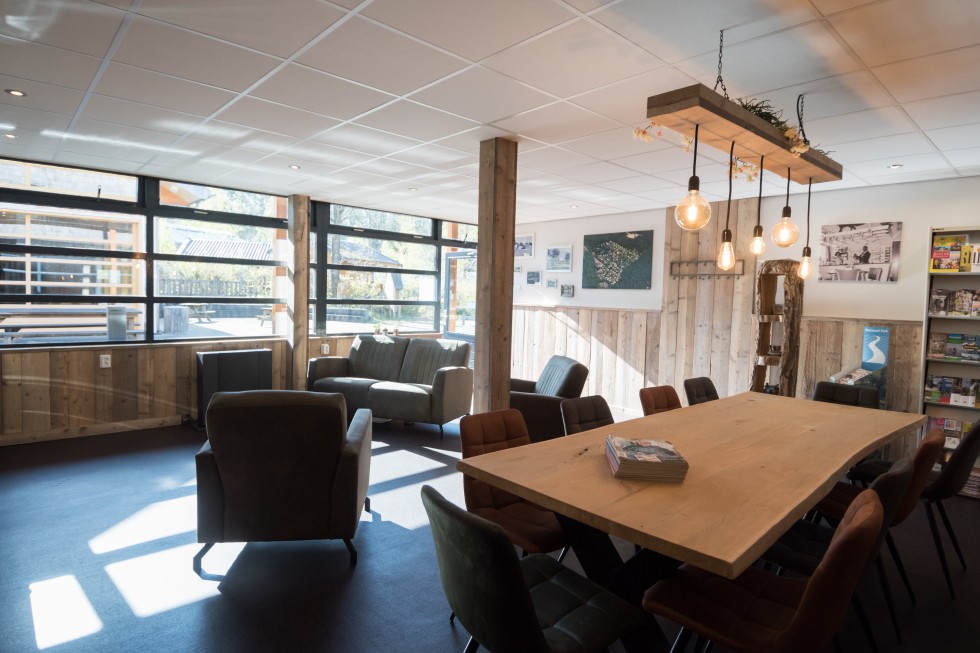 LIVING ROOM
In the cozy completely renovated living room you will find a variety of books for both children and adults. There is a large reading table and a lounge area with a stove. You can also come here for a cup of coffee or tea (for a fee).