Holiday home rentals Drenthe with dog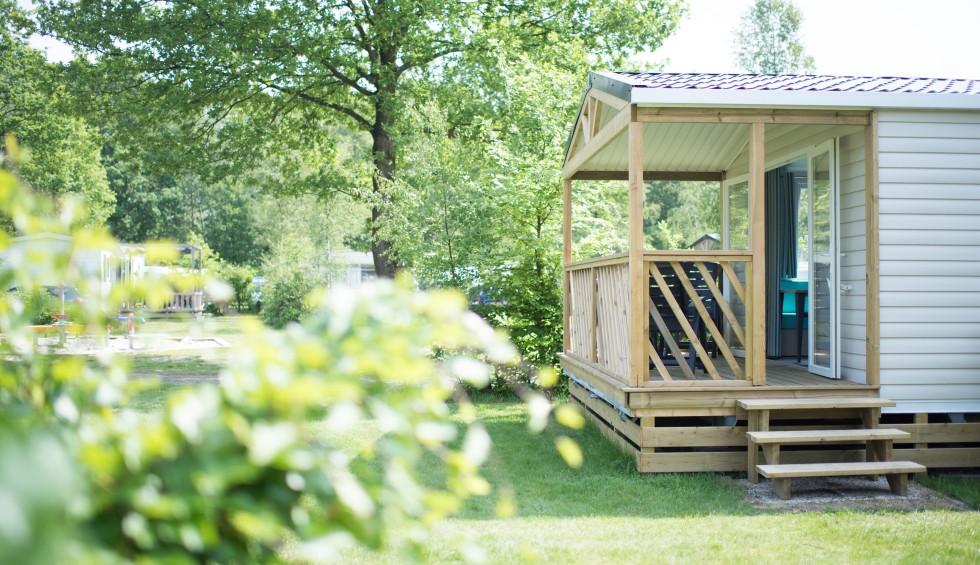 Enjoy together with your dog in a holiday home in Drenthe
At Camping de Berken, we offer holiday homes where dogs are welcome, so that you and your four-legged friend can enjoy a relaxing holiday in Drenthe. We understand that it is important that your dog also feels at home during the holiday, which is why we have special cottages with facilities for your dog. In the vicinity of Camping de Berken there are beautiful walking routes in nature where you can enjoy the beautiful surroundings together with your dog.
Our holiday homes are suitable for different sizes of parties, from 2 to 4 people. So you can choose which cottage best suits your needs and company. On the veranda of our holiday homes, you have the option of closing the gate, so your dog can sit outside safely while you relax and enjoy your holiday inside. At Camping de Berken, it is important to us that you and your dog have an unforgettable holiday!
Check the availability of our holiday homes here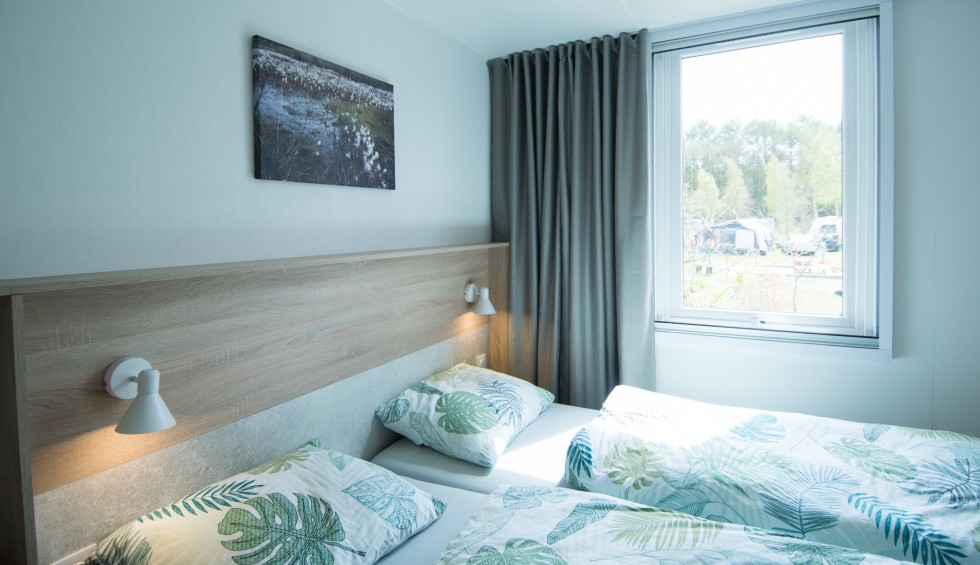 Therefore a holiday home in Drenthe!
Quiet location in Gasselte
Spacious holiday home for 2 and 4 persons
Dogs welcome
Direct access to the forest from the campsite
Fully equipped
Own kitchen
Sunshade or canopy
Luxury veranda plus outdoor set
Television and wifi
Comfortable beds
Fine bathroom
Parking next to the accommodation
Beautiful cycling and walking routes from the campsite
Several dolmens within walking and cycling distance from the campsite
Ideal base due to central location
Book a holiday cottage in Gasselte Drenthe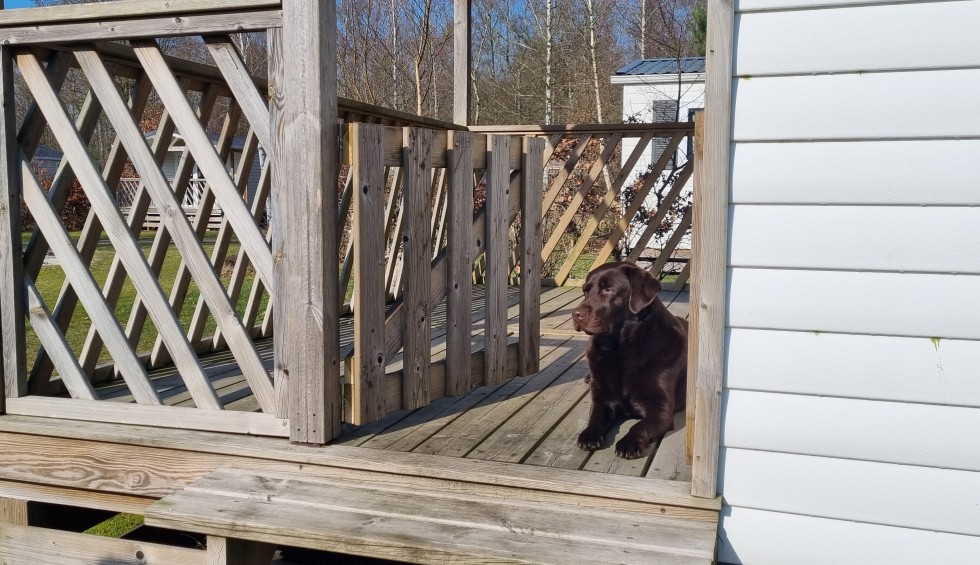 Exploring Drenthe with your four-legged friend? Rent a chalet at Camping de Berken
At Camping de Berken in Drenthe, we have 4-person chalets for rent where you can enjoy a wonderful holiday together with your dog. Our chalets are equipped with all the luxury and comfort you could wish for. You can enjoy a comfortable bed, a fully equipped kitchen and a cosy living room. Of course, we have also thought about your dog.
Each chalet has a veranda where your four-legged friend can enjoy the outdoors. This can be closed with a gate. Moreover, you can walk straight into the woods from the campsite, ideal for long walks with your dog. Would you like to rent a holiday home in Drenthe with your dog? Then Camping de Berken is the perfect place for you. Our chalets are fully equipped and offer you and your dog all the space and freedom you need to optimally enjoy your holiday.
Check the availability of a 4-person rental chalet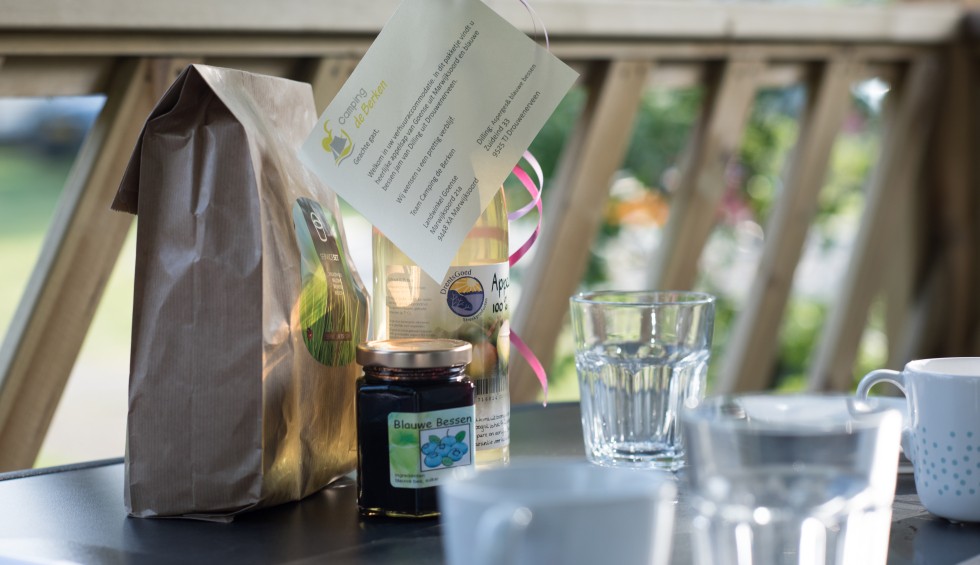 Therefore a 4-person chalet rental with dog
Dogs allowed
Suitable for 4 persons
Covered terrace with dog stand
Two bedrooms (one with 1 double bed and one with 2 single beds)
Living room with sofa, table, 2 chairs and flat LED TV
Open kitchen with fridge-freezer, coffee machine, microwave and kettle
Bathroom with shower cabin, washbasin and separate toilet
Book your 4-person chalet with dog here!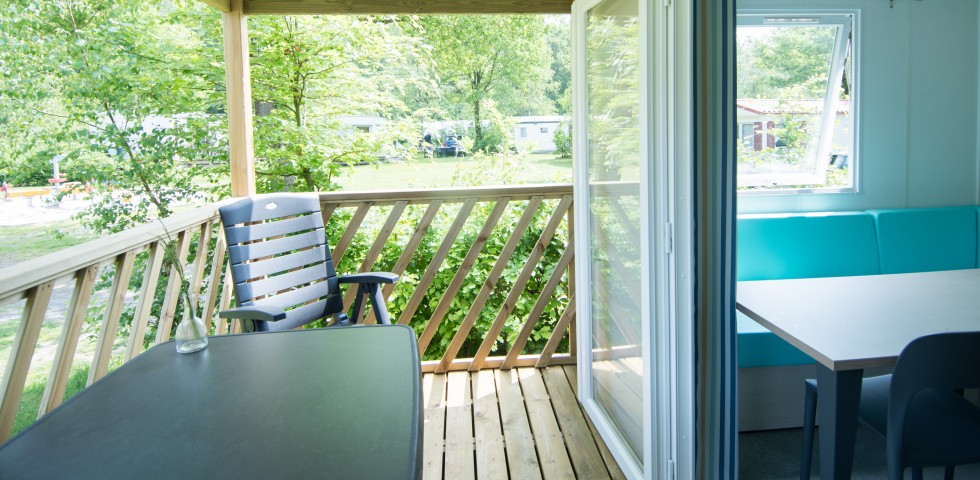 Small but very comfortable
Very friendly staff and clean, quiet campsite. We were in the small Berkenstudio with dog. It was small but very comfortable and everything was there. Our dog could walk on the terrace in peace as it was completely enclosed. You could walk the dog just a short walk from the studio. Lovely quiet environment, highly recommended to go there.
Snoek
april 2022
Unfortunately, it was too short but a fantastic stay!
We didn't have any downsides. We had a Berkenstudio. Perfect!
Lutske Stolk
mei 2023
Nice, quiet campsite
Fine, quiet campsite with friendly people and everything is organised to perfection
Highly recommended for both seniors and families with young children. Less suitable for adolescents. The campsite is situated in a beautiful location with woods and heathland, in short, a sublime base for cyclists and walkers.
Henk Iedema
2020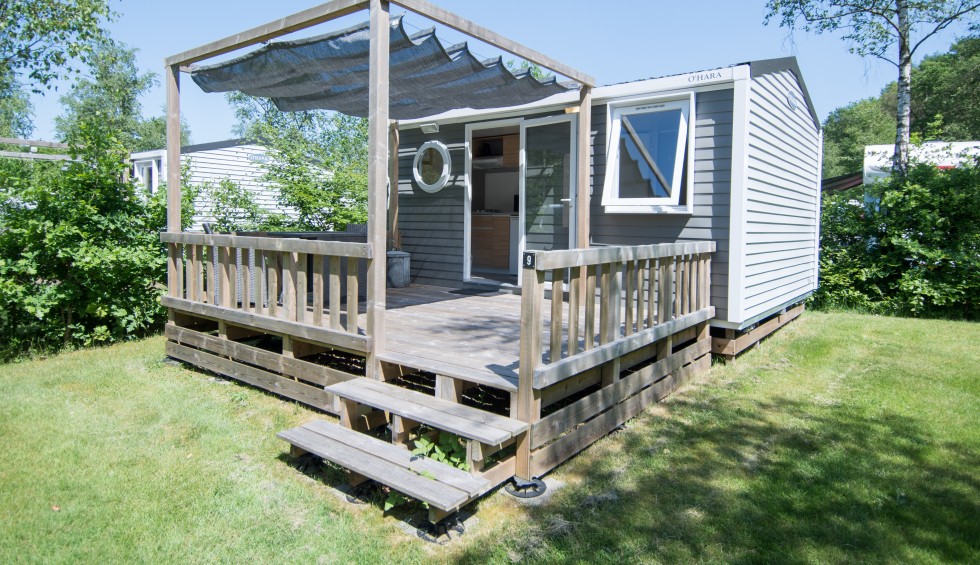 Rent a cosy nature cottage in Drenthe at the edge of the woods
If you are looking for a nature cottage in Drenthe that you can enjoy together with your dog, the Berkenstudio is definitely recommended. This cosy cottage is located at the edge of the woods and is suitable for 2 persons. The cottage is fully equipped.
A big advantage of the Berkenstudio is the privacy it offers. You have your own cottage in the middle of nature where you can enjoy the peace and quiet around you. But the biggest plus of this nature cottage is its location. From your cottage you can walk straight into the forest, where you can enjoy a lovely walk with your four-legged friend.
If you want to enjoy nature and tranquillity in Drenthe together with your dog, we highly recommend the Birch Studio. Book now and experience for yourself how wonderful it is to stay in this beautiful nature cottage.
Check here the availability of a Birch studio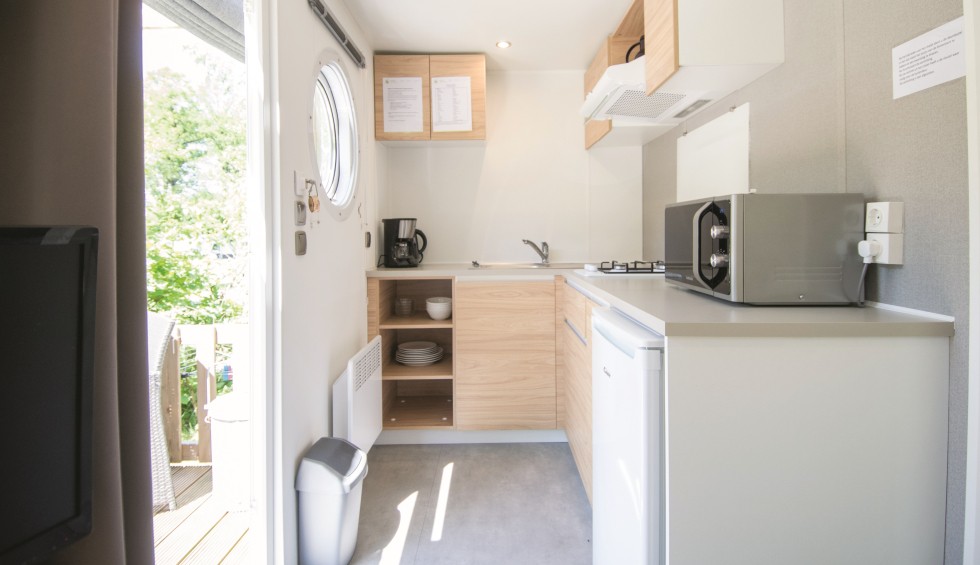 Our Birch Studio in brief
Suitable for dogs
Spacious veranda with luxury outdoor set and pull-out sunshade
Bathroom with shower, toilet and washbasin
Bedroom with two new box-spring beds
Kitchenette with 2-burner gas hob, fridge and microwave
Living room with flat screen TV, round table and chairs
Book your stay here!
Impressie recreatieprogramma