Campsite Odoorn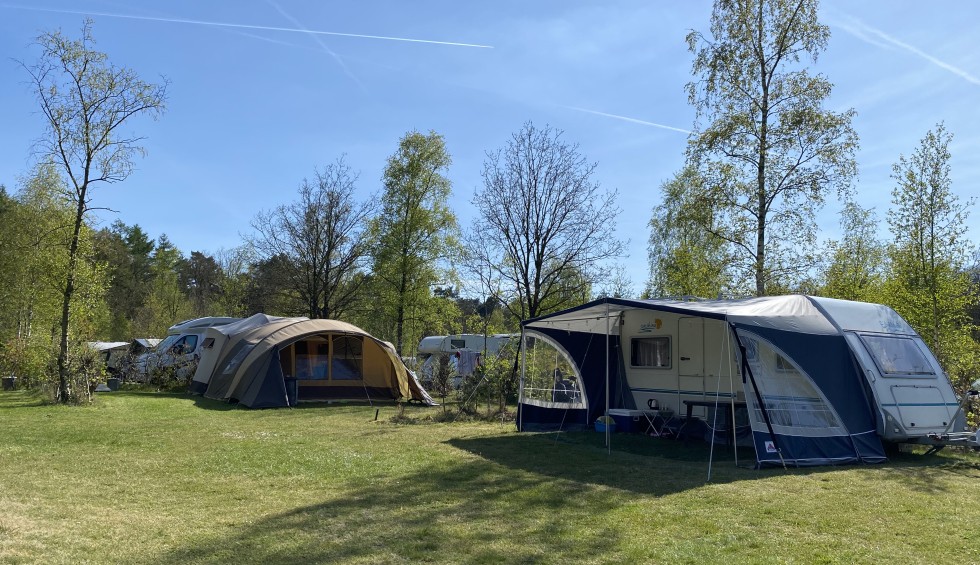 Camping near Odoorn at Camping de Berken
If you are looking for a campsite in the idyllic surroundings of charming Odoorn, Drenthe, then Camping de Berken cordially invites you. Our campsite offers a variety of camping options that will make your vacation unforgettable. We take pride in offering you a variety of choices so that you can find the perfect setting to relax and enjoy yourself.

A car-free tent site, surrounded by groves, where the sounds of nature surround you, in a natural and peaceful setting. For those who prefer more comfort, we have spacious comfort pitches available. Whether you are traveling with a caravan, folding trailer, tent or camper, our well-equipped comfort pitches offer you all the space you need to enjoy your vacation. Moreover, pitches with private sanitary facilities are also available for those who appreciate a touch of privacy and luxury. The fully equipped accommodations for 2, 4 or 6 people. Here you can retreat to your own retreat, complete with a spacious veranda to relax and enjoy the outdoors.

In addition, the location of Camping de Berken is ideal for exploring the surrounding area. With Odoorn just 14 kilometers away - a short drive of only 16 minutes by car. Which makes it easy for you to explore the surrounding area. Whether you enjoy hiking, cycling or culture, there is something for everyone near Camping de Berken in Gasselte.
Book your camping pitch near Odoorn now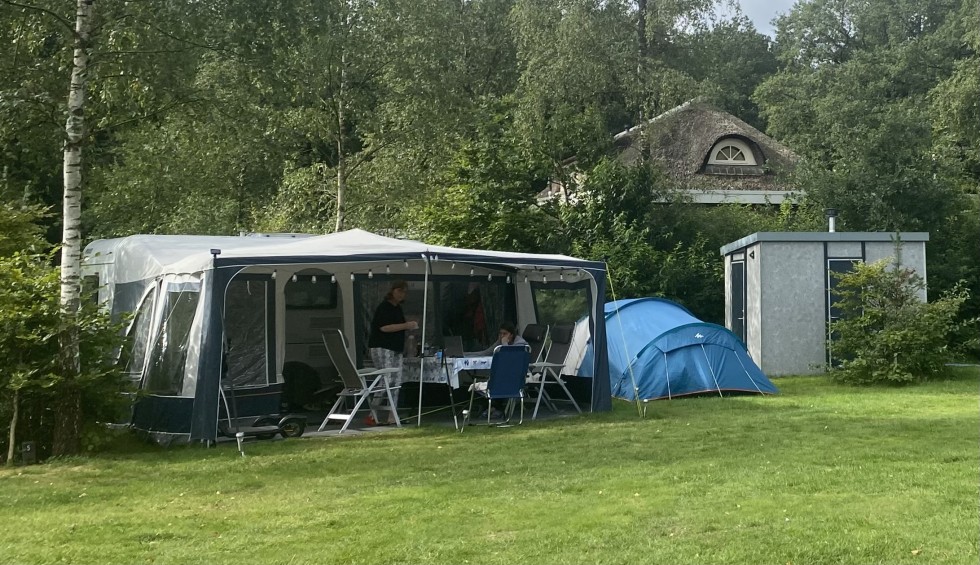 This is why you should book a campsite near Odoorn!
Quiet location 15 km away
Spacious pitches
Artificial turf on all comfort and camper van pitches
Car-free tent site with picnic bench
Shrubbery for privacy
Private sanitary facilities
Rental accommodations
Clean sanitary buildings
Several playgrounds for children
Parking on the spot or next to the accommodation
Beautiful cycling and walking routes from the campsite
Several dolmens within walking and biking distance of the campsite
Surrounded by forests and moors
Ideal base by central location
Beleef een vakantie nabij Odoorn op Camping de Berken!
Rent accommodation near Odoorn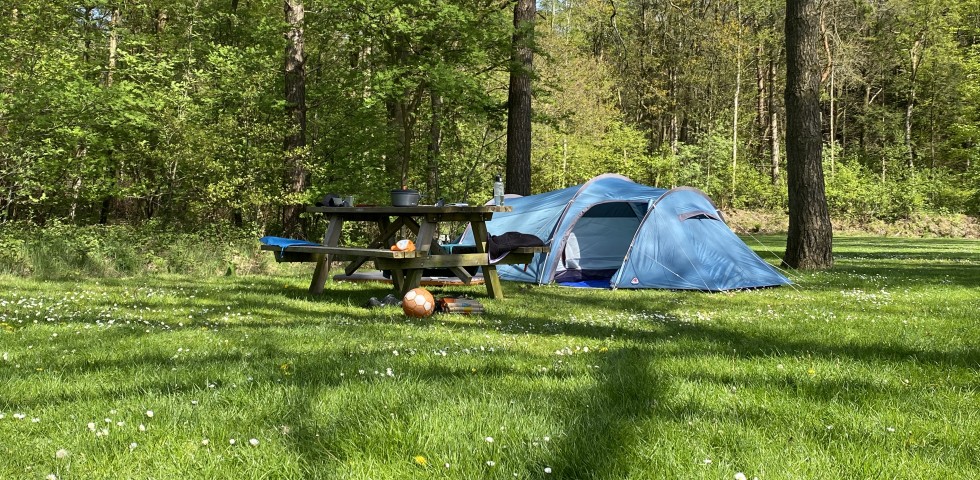 A perfect campsite to explore Drenthe
A very nice campsite with clean and tidy sanitary facilities The camping pitch was covered with a piece of artificial grass and this meant that the entrance to your camping pitch was always clean. Waste was collected in a bin per pitch, preventing pests from spreading the waste.
Jos en Ans
juli 2023
Wonderfully relaxing for young and old !!!
A wonderful campsite for older people and couples with young children (Max 10 a 12 years).We stayed here for three weeks to our complete satisfaction!!! The piece of artificial grass under the awning is perfect, so dry and feels nice on your feet 🦶!!! No water in the awning because it is laid out a bit convex very nicely. We have been on many similar campsites (comfort pitch) but this campsite is top!!! Lovely spacious pitches paved main paths and neat washrooms. Friendly team and fun entertainment for the little ones.
Fred en Conny
juli 2023
Highly recommended with kids! What a nice campsite for families with children. Very friendly staff, good and clean sanitary facilities. Spacious places, fields with a playground. Highly recommended! The indoor playground is also great with cold and bad weather. Nice surroundings and possibilities for day trips.
Marjoke van Houten
mei 2022
Enjoyed our stay with a campervan
We really enjoyed our stay at camping de Berken. We camped with a campervan and the pitches were very spacious and accessible for campervans. We camped with our 3-month-old son and the sanitary facilities were absolutely great for babies. The toilet blocks were heated and the baby bath was super. It made camping with a baby very easy. The location is beautiful and we enjoyed the walks through the forest and across the moors. The brasserie had delicious food, wifi is free and of good quality and the personal approach of the owners completes it all. Highly recommended.
Jordan Walters
juni 2017
Nice campsite, we were there for the 5th time!
It's clean, kid-rich and challenging here. Beautiful surroundings, close to wonderful recreation areas and a very committed leadership!
Rose Voogt
augustus 2022
Enjoy the surroundings of this quiet campsite in Drenthe