Holiday home rentals Grolloo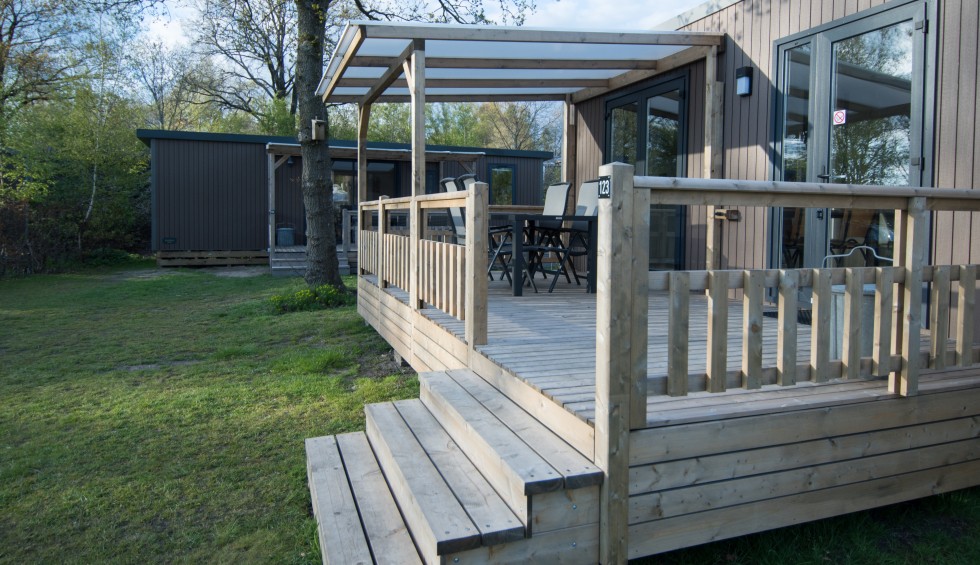 Rent a comfortable holiday home near Grolloo
Near Grolloo, in the beautiful village of Gasselte, is Camping de Berken. Our campsite offers the possibility of renting holiday homes so you can fully enjoy all the beauty this region has to offer. Whether you go on holiday with your family, your partner or your relatives, Camping de Berken has different types of holiday homes available, ranging from 4- to 6- to 2-person accommodations.
What makes Camping de Berken unique is its peaceful and spacious grounds. Here you can enjoy the beautiful nature around you in peace and quiet. This makes the holiday homes extra comfortable and ideal for unwinding.
Besides the peace and quiet, Camping de Berken also offers various facilities to make your stay as pleasant as possible. For example, there is a laundry room for your use. You can also make use of the sandwich service provided by Timmer Bakery, so you can enjoy fresh rolls in the morning. There is also a cosy living room where you can meet other guests and have a nice chat.
Camping de Berken is a true senior citizen and family campsite, which means that both young and old are welcome here. For seniors, it is the ideal place to enjoy the peace and nature, while children can have fun on the playgrounds and with the various activities organised. The friendly atmosphere and hospitality make everyone feel right at home here.
View the different holiday homes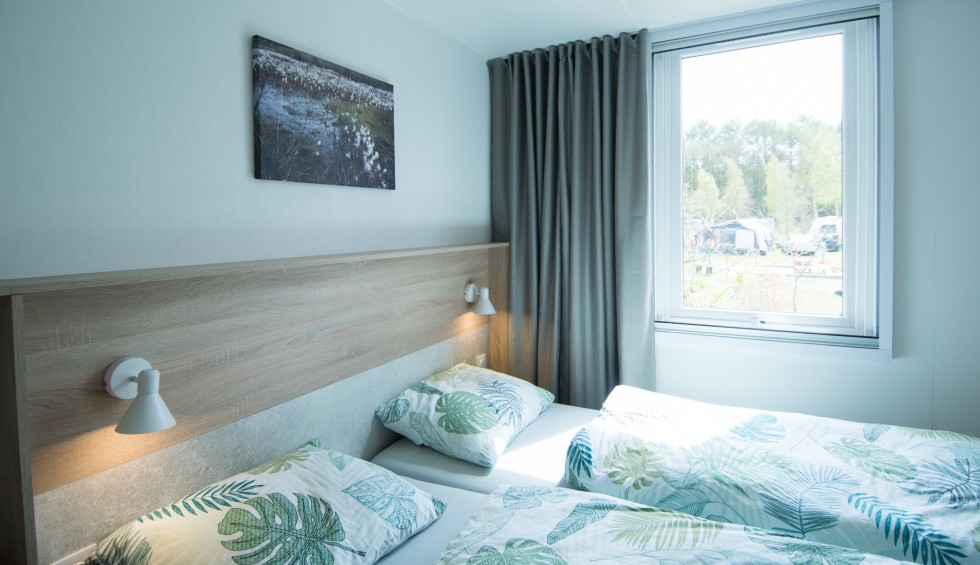 Therefore a holiday home near Grolloo!
Quiet location 10 km from Grolloo
Spacious bed and breakfast for 2, 4 and 6 persons
Fully equipped
Own kitchen
Sunshade or canopy
Luxury veranda plus outdoor set
Television and wifi
Comfortable beds
Pleasant bathroom
Parking next to the accommodation
Beautiful cycling and walking routes from the campsite
Several dolmens within walking and cycling distance from the campsite
Surrounded by woods and heathland
Ideal base due to central location
Book a holiday home near Grolloo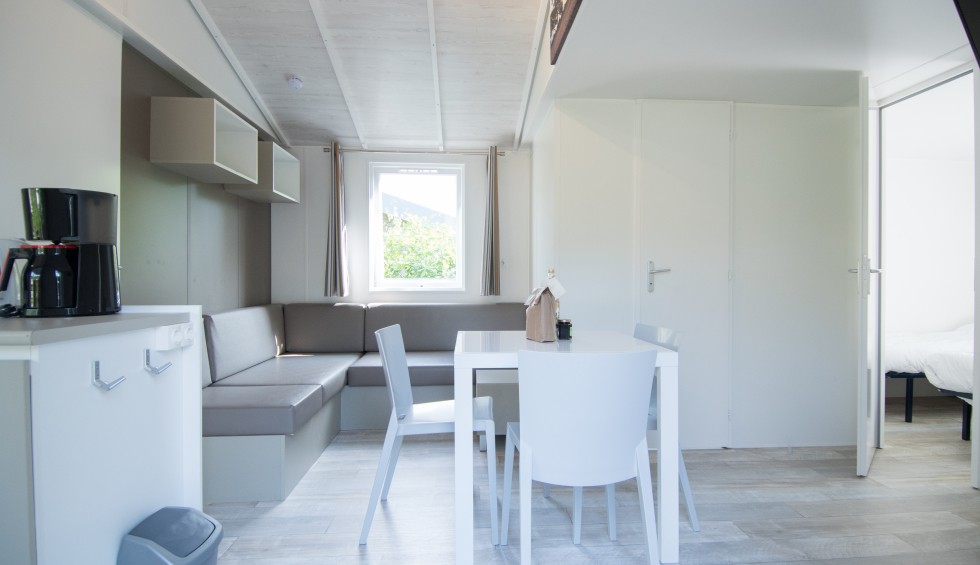 Stay in a luxury family home near Grolloo!
Looking for a spacious vacation home near the enchanting charm of Grolloo? Discover our new family house at Camping de Berken, ideal for groups of 8 to 10 people. Enter a world of comfort and convenience, where a well-equipped kitchen, a cozy living room and a private terrace invite you to relax and enjoy. After a day of adventures in the natural splendor of Grolloo, this vacation home offers a serene and comfortable setting to unwind.
Available from April/May, this home offers the chance to explore the beautiful surroundings of Grolloo. Explore the vast landscapes, discover fun attractions or simply enjoy the tranquility of the campground. Whether you choose adventurous discoveries or relaxing days in nature, this vacation home promises the perfect balance for an extraordinary vacation experience in Grolloo. Book now and get ready for an unforgettable stay at Camping de Berken!
Cottages at Camping de Berken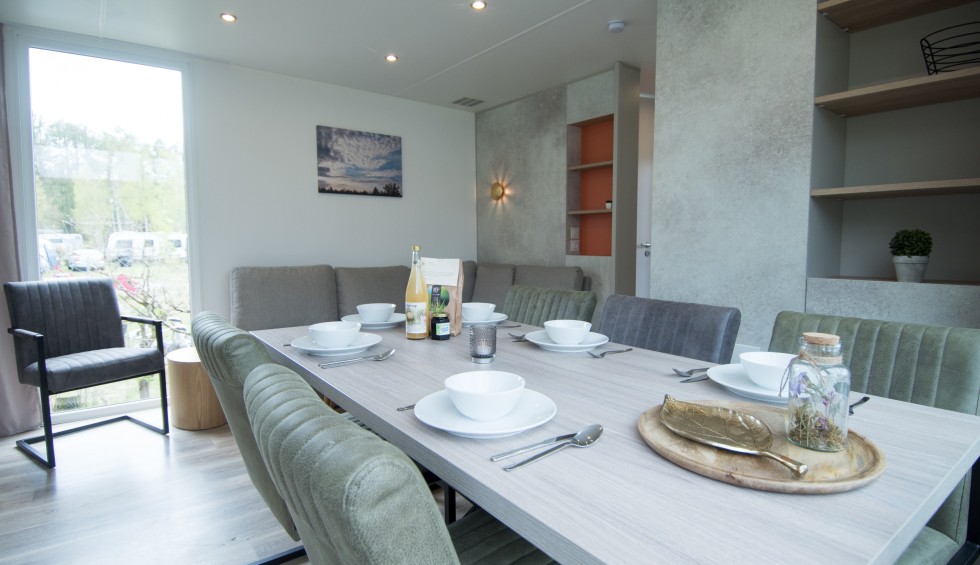 Maximum comfort and luxury in a chalet near Grolloo
In the beautiful natural surroundings of Grolloo, you can enjoy a relaxing holiday in a chalet. Whether you go on holiday with your family, there are both 4- and 6-person chalets available.
Especially for families, there are spaciously furnished 6-person family chalets, equipped with a family box full of outdoor games. This ensures that you and your family will never be bored during your stay. The children can have fun with the various games, while you enjoy the peace and quiet and the beautiful nature around you.
In addition, all chalets can be rented in both normal and luxury versions. This means that you can choose extra comfort during your stay. This allows you to relax and enjoy your holiday.
We have also thought about your pet, as there are 4-person chalets available which are suitable for a stay with your dog. So you can take your four-legged friend with you and enjoy the beautiful surroundings together on long walks.
In short, renting a chalet near Grolloo offers something for everyone. Whether you are looking for family-friendly accommodation, extra luxury or a place where your pet is welcome, there is always a suitable option available. Discover the natural surroundings, enjoy the peace and quiet and completely unwind during your holiday in a chalet near Grolloo.
Book your holiday now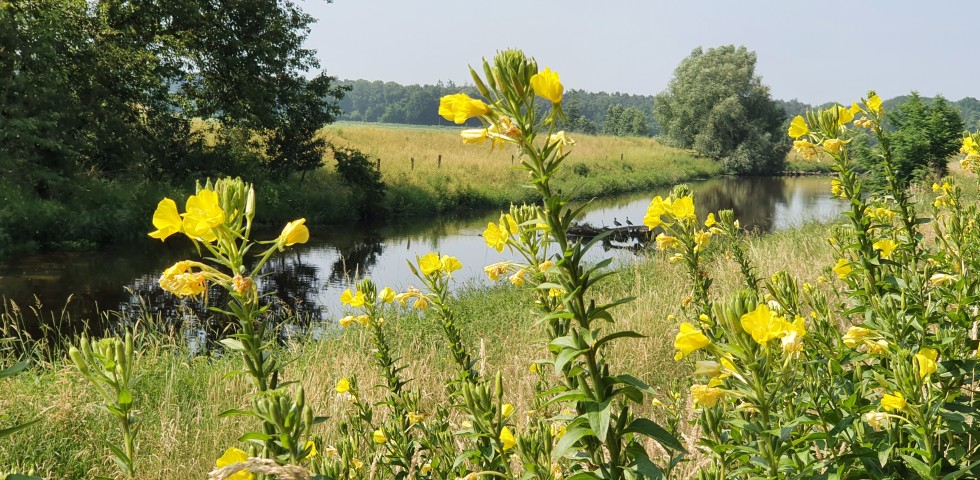 Unfortunately, it was too short but a fantastic stay!
We didn't have any downsides. We had a Berkenstudio. Perfect!
Lutske Stolk
mei 2023
Definitely a place to come back to. Fantastic.
Peace, tranquillity and silence in a green oasis in a Berkenstudio the luxury, with comfort for 2 people.
Zoutman
mei 2023
Nice, quiet campsite
Fine, quiet campsite with friendly people and everything is organised to perfection
Highly recommended for both seniors and families with young children. Less suitable for adolescents. The campsite is situated in a beautiful location with woods and heathland, in short, a sublime base for cyclists and walkers.
Henk Iedema
2020
Lovely campsite with spacious pitches and clean sanitary facilities
The campsite is beautiful, spacious pitches, clean sanitary facilities, at the pitch: water-electricity-drain-cai, a comfortable combination. More than enough walking and cycling routes.
Piet van der Horn
juni 2022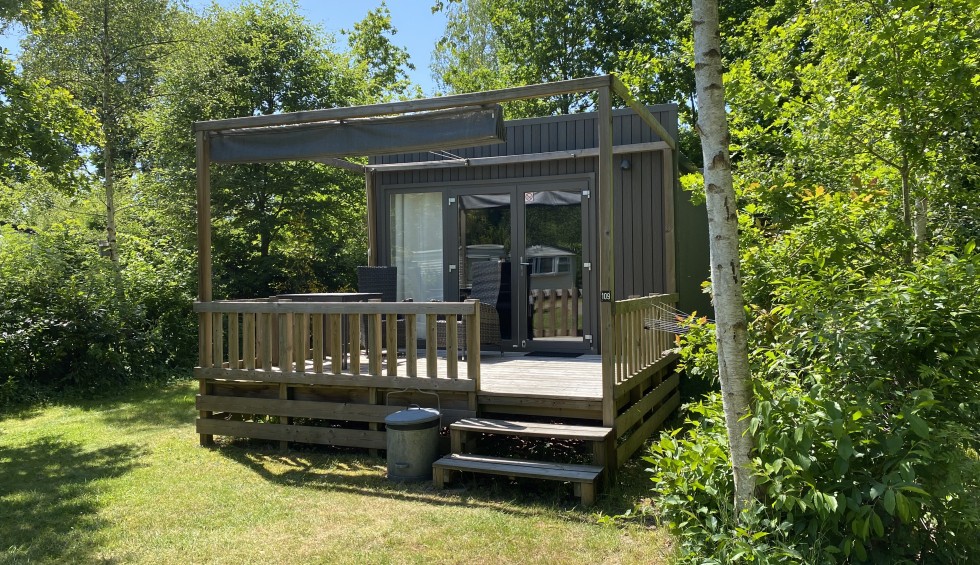 Berkenstudio's: ideal holiday homes in nature
At Camping de Berken, near Grolloo, you will find small and cosy nature cottages. These cottages, called Berkenstudio's, are ideal for a relaxing stay in nature. We offer both two-person Birch Studios and luxury Birch Studios.
The nice thing is that some of these cottages (the Birch Studios) are also suitable for dogs, so your four-legged friend can also enjoy a wonderful holiday. The Birch studios are fully equipped, including a kitchenette, veranda and a washing rack, so you won't lack anything during your stay.
They are located at the edge of the forest, allowing you to fully enjoy the peace and beautiful surroundings. If you are looking for a nature cottage in Grolloo, the Birch Studios are definitely recommended.
Read more about our nature holiday homes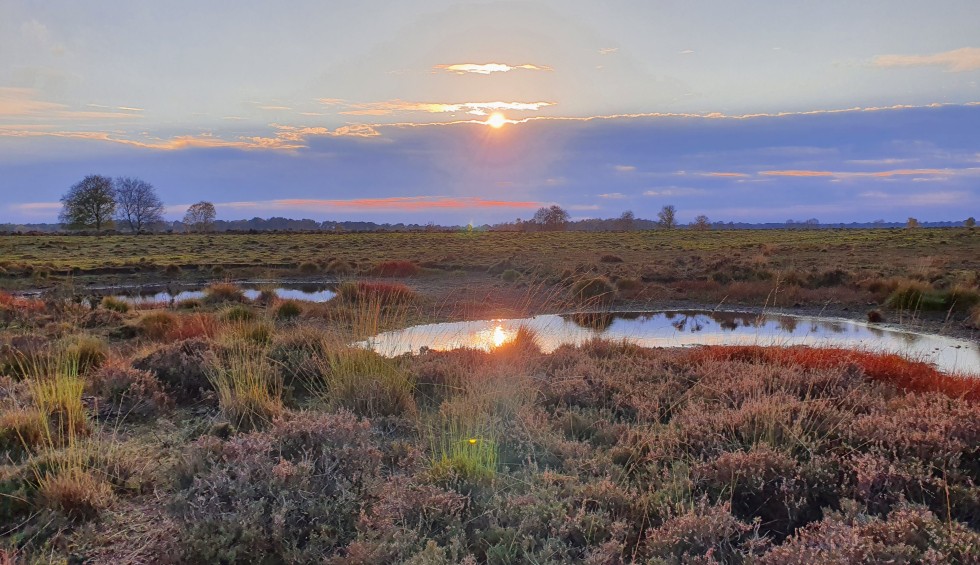 What to do in Grolloo and surroundings of Camping de Berken
Whether you like nature, music or history, there is plenty to do in Grolloo and the surrounding area! Be surprised by the diversity and enjoy an unforgettable holiday full of adventure and discovery. To get you started, we have put together a top five of the best activities in Grolloo and its surroundings.
1. Cycling and hiking in beautiful nature: Enjoy the forests and moors on a relaxing bike ride or hike. Breathe in the fresh air and be enchanted by the natural beauty of the surroundings.
2. Horse riding through the forests and moors: For adventurous guests, Manege Gasselte offers forest rides. Explore the surroundings on horseback and feel the freedom as you gallop along the paths. An unforgettable experience for both beginners and experienced riders.
3. The annual blues festival in Grolloo: In June, the legendary blues festival takes place in picturesque Grolloo. Get carried away by the stirring music and enjoy the unique atmosphere. Camping de Berken is the ideal base to fully enjoy this festival.
4. Hunebedcentrum in Borger: For lovers of prehistory, a visit to the Hunebedcentrum in Borger is an absolute must. Learn more about the mysterious hunebeds and discover how our ancestors lived thousands of years ago. A fascinating experience not to be missed.
5. C+B Museum: For true blues lovers, a visit to the C+B Museum is a must. This museum is dedicated to the legendary blues band Cuby + Blizzards, which has its roots in Grolloo. Discover the history of this iconic band and immerse yourself in the world of blues music.
Book now your holiday at Camping de Berken
Impression rental chalets