Chalet hire borger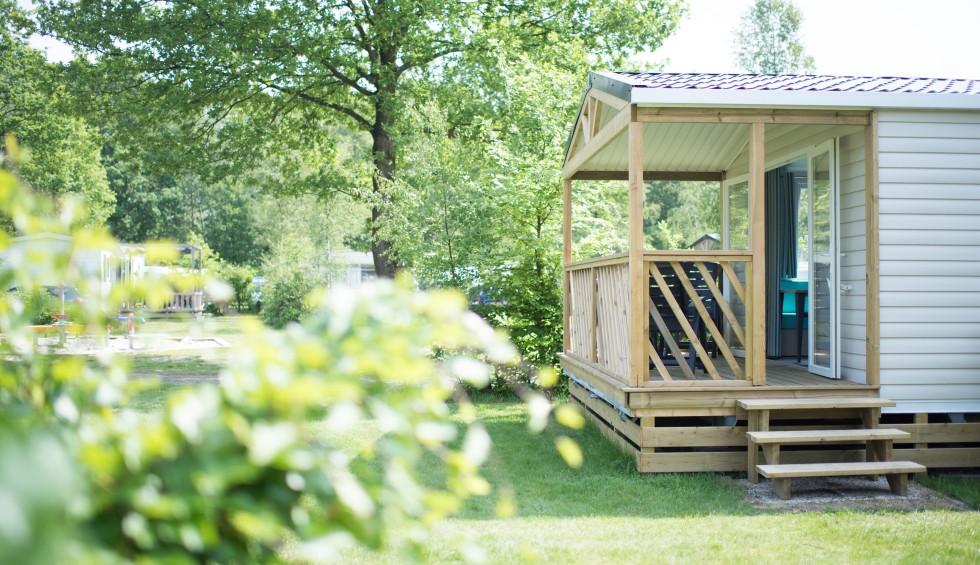 Rent a chalet near Borger
Renting a chalet near Borger is possible at Camping de Berken. Nothing beats relaxing in a luxury chalet in the unspoiled nature of Drenthe. Camping de Berken is a beautiful, affordable family campsite. You can do many things on the campsite itself and also in the surrounding area. Camping de Berken is ideally situated for hiking and cycling excursions. From the chalet that you can rent near Borger you have direct access to the woods, moors and various quaint little towns. There are also many day trip attractions nearby for adults as well as children.
Check out our hire options now!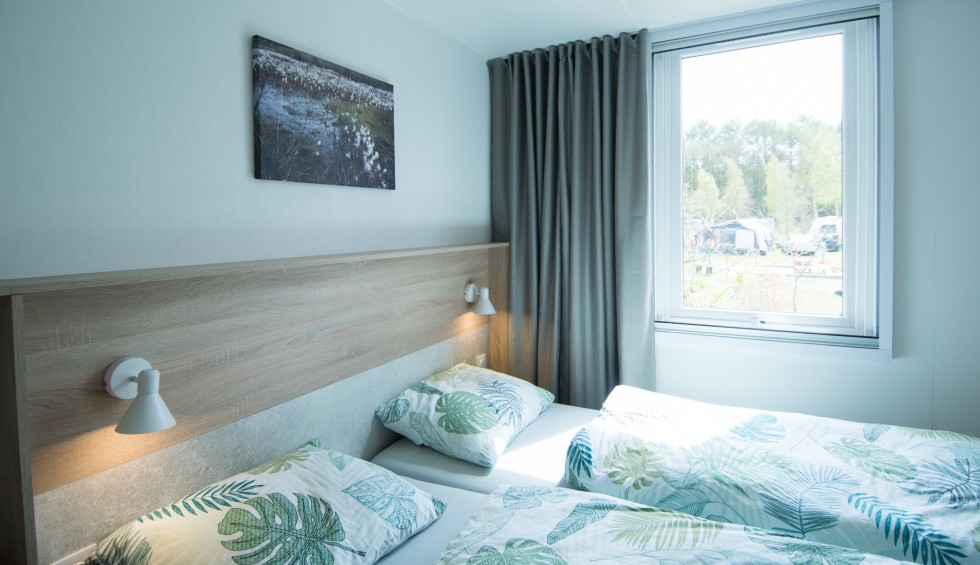 That's why a chalet near Borger!
Quiet location 5 km from Borger
Spacious chalets for 2, 4 and 6 persons
Fully equipped
Own kitchen
Sunshade or canopy
Luxury veranda plus outdoor set
Television and wifi
Comfortable beds
Pleasant bathroom
Parking next to the accommodation
Beautiful cycling and walking routes from the campsite
Several dolmens within walking and cycling distance from the campsite
Surrounded by woods and heathland
Ideal base due to central location
Book a chalet near Borger!
Chalet rental at our campsite in Drenthe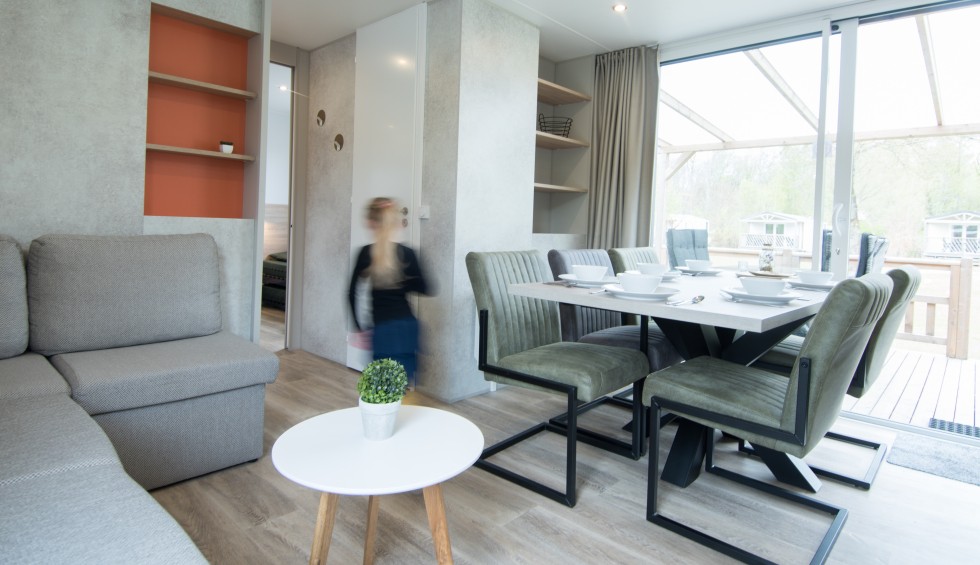 Chalet, holiday home or static caravan
The big advantage of renting a chalet, holiday cottage or static caravan in Drenthe is that you can start enjoying your holiday immediately upon arrival. You don't have to worry about setting up a tent or caravan and you don't have to carry so many items with you. Camping de Berken rents out 10 luxury chalets and two Berken studios. We have seven 4-person chalets, three 6-person chalets and two 2-person Berken studios. The chalets that you can hire in Drenthe are colourfully furnished, they have good beds, a kitchen, dining table, bathroom and sofa. In front of the chalet there's a large veranda with a table, chairs and a retractable sun screen.
Looking forward to enjoying a well-deserved holiday? Do you want to experience the joys but not the downsides of camping? Then you should hire a chalet in Drenthe, for example at family campsite de Berken. It will be a dream holiday for the whole family.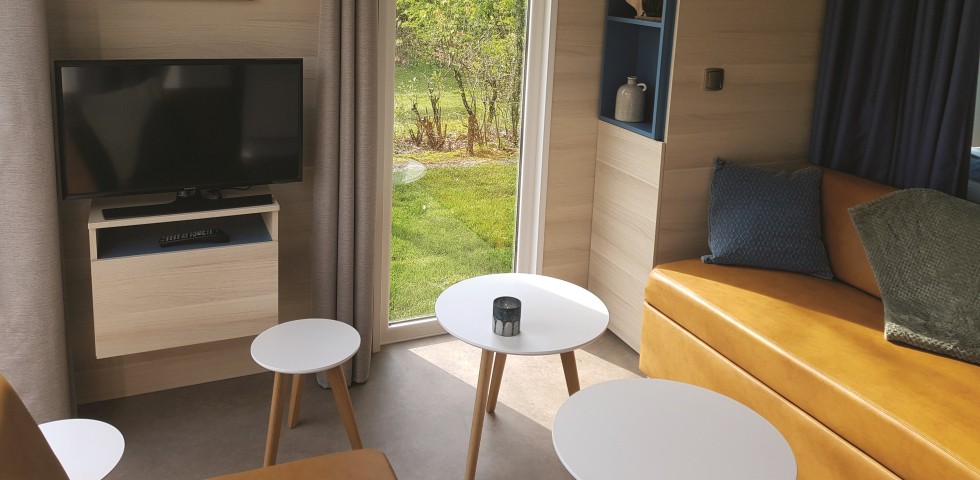 What a lovely holiday we had here.
What peace and quiet and space around the chalets. Beautiful surroundings and friendly staff!
Mini Prins
juni 2022
We will definitely come back here again!
To be repeated! In the May holidays, I went with the camper van and my 9-year-old daughter. We had such a great time that I booked a week in a chalet straight away for the summer holidays. And we had a great time in August too. Cottage was clean, campsite is always clean and tidy, toilet blocks look spick and span. We will definitely come back here again!
Jeanien de Gast
september 2021
Small but very comfortable
Very friendly staff and clean, quiet campsite. We were in the small Berkenstudio with dog. It was small but very comfortable and everything was there. Our dog could walk on the terrace in peace as it was completely enclosed. You could walk the dog just a short walk from the studio. Lovely quiet environment, highly recommended to go there.
Snoek
april 2022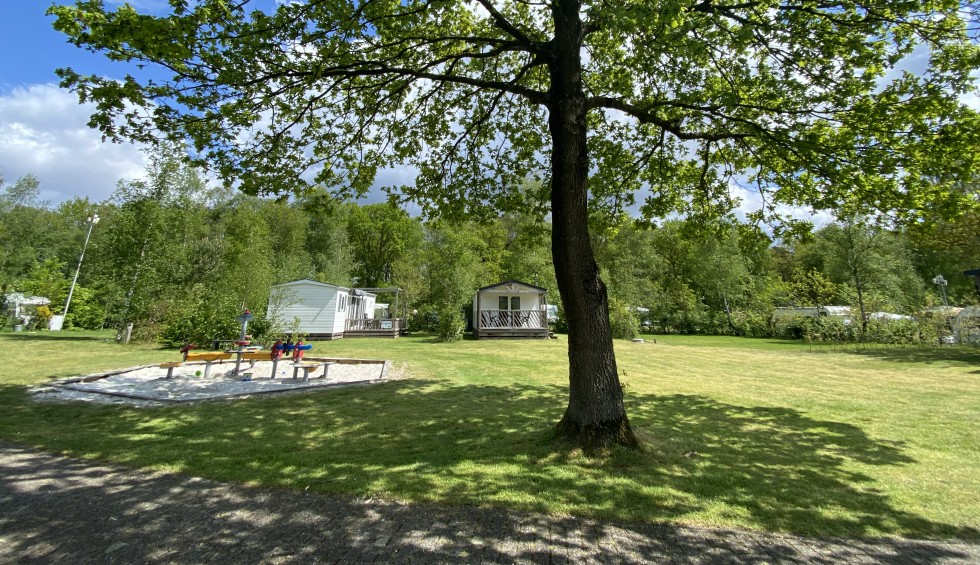 Experience an unforgettable holiday in Borger
Borger, located in beautiful Drenthe, is the ideal destination for a holiday home. This region is known for its impressive dolmens and fabulous nature.
There are numerous holiday homes for rent in Borger and its surroundings, allowing you to fully enjoy all the beauty this place has to offer. The area around Borger is rich in nature reserves, where you can enjoy hiking and cycling. The many cycling and hiking routes lead you past beautiful landscapes, vast forests and picturesque villages.
The historic centre of Borger is also well worth a visit, with its charming streets and cosy terraces. For a day full of fun and adventure, visit the nearby Drouwenerzand amusement park, where young and old can enjoy various attractions and shows. In short, renting a holiday home in Borger offers the perfect combination of peace, nature, culture and entertainment in a wooded area.
Read more about the surroundings!
Impression rental chalets