Holiday home rentals Gasselte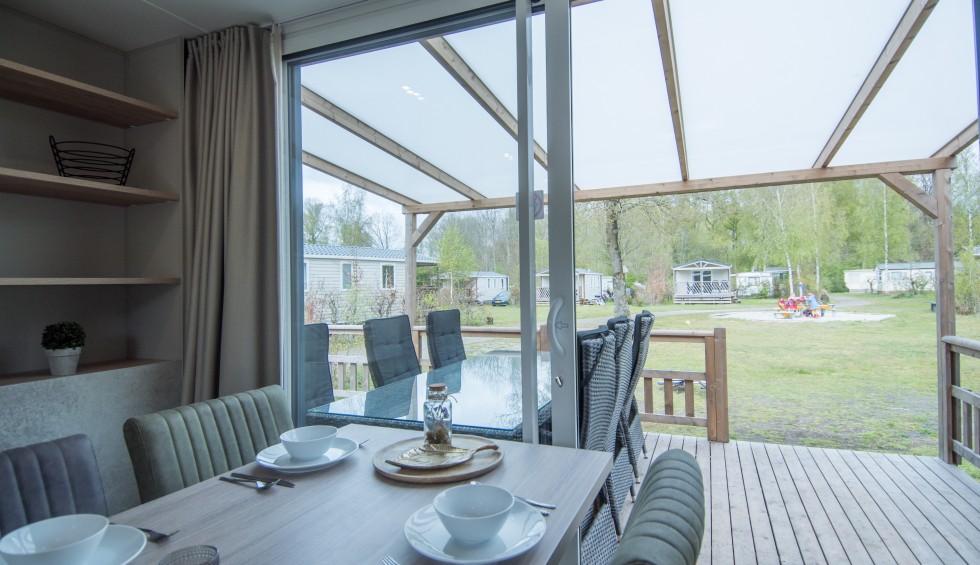 Rent a holiday home in Gasselte at Camping de Berken
If you are looking for a holiday cottage in Gasselte, Camping de Berken is the place to be! Our campsite offers various options for renting cottages. We have 4-person rental chalets, ideal if you want to go on holiday with your family. There are also 6-person rental chalets available, for slightly larger parties. And if you prefer to go on holiday with just the two of you, there are also 2-person cottages available. The rental chalets come in both standard and luxury versions, depending on your wishes and budget. Camping de Berken is beautifully located in Gasselte, which ensures that you can enjoy nature and peaceful surroundings during your holiday. So if you are looking for a fine holiday home in Gasselte, you have come to the right place at Camping de Berken.
View all holiday homes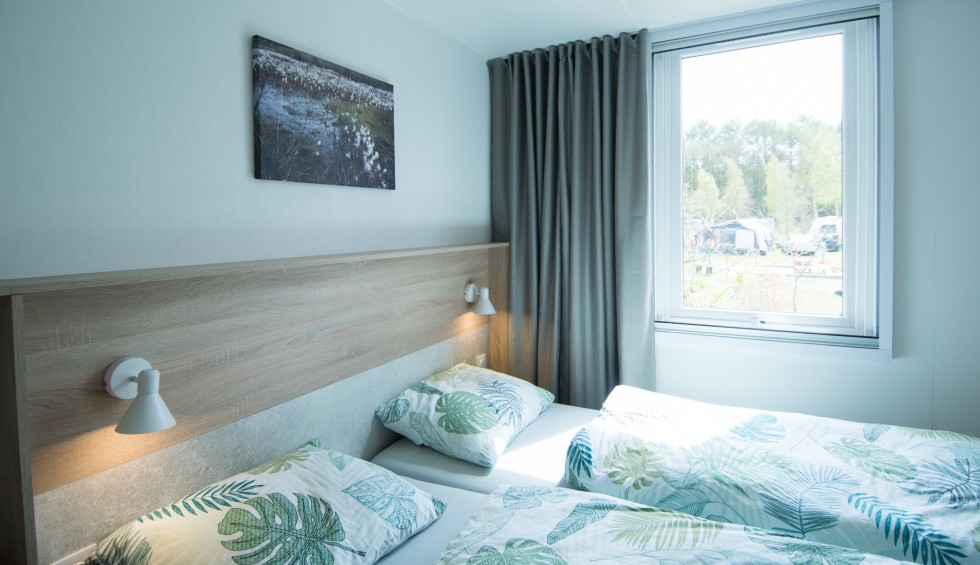 Therefore a holiday home in Gasselte!
Quiet location
Spacious holiday homes for 2, 4 and 6 persons
Fully equipped
Own kitchen
Sunshade or canopy
Luxury veranda plus outdoor set
A television and wifi
Comfortable beds
Fine bathroom
Parking next to the accommodation
Beautiful cycling and walking routes from the campsite
Several dolmens within walking and cycling distance from the campsite
Surrounded by woods and heathland
Ideal base due to central location
Book a holiday home in Gasselte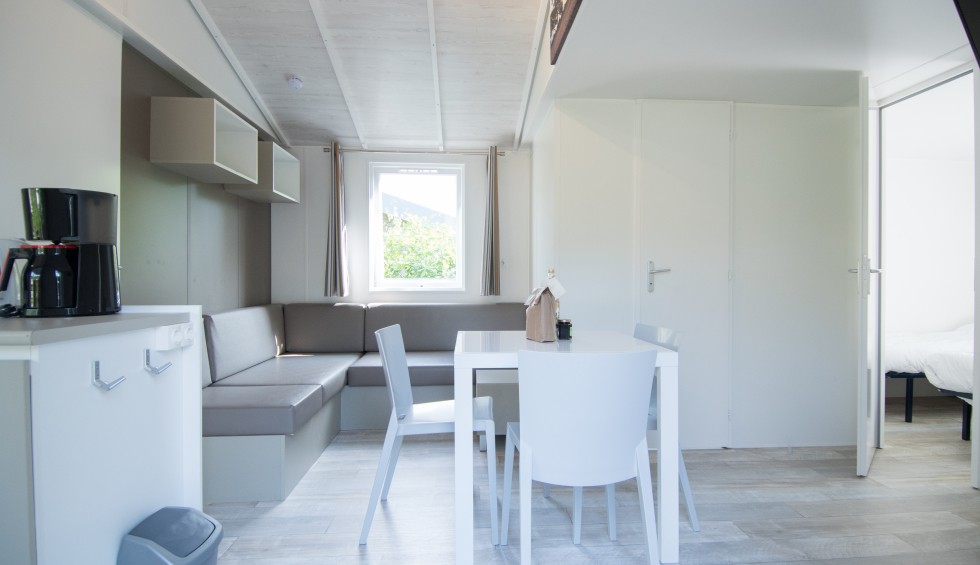 Stay in a luxury family home in Gasselte!
Looking for a generous vacation home in the beautiful surroundings of Gasselte? Be surprised by our new family house at Camping de Berken, designed for groups of 8 to 10 people. Enter a world of comfort and convenience, where a well-equipped kitchen, an inviting living room and a private terrace await you to relax and enjoy.
After a day of discoveries in the natural beauty of Gasselte, this vacation home offers a cozy place to unwind. Available from April/May, this house offers the chance to explore the enchanting surroundings of Gasselte during an unforgettable stay. Explore the lush forests, enrich yourself with local culture or simply enjoy quiet moments at the campsite.
Cottages at Camping de Berken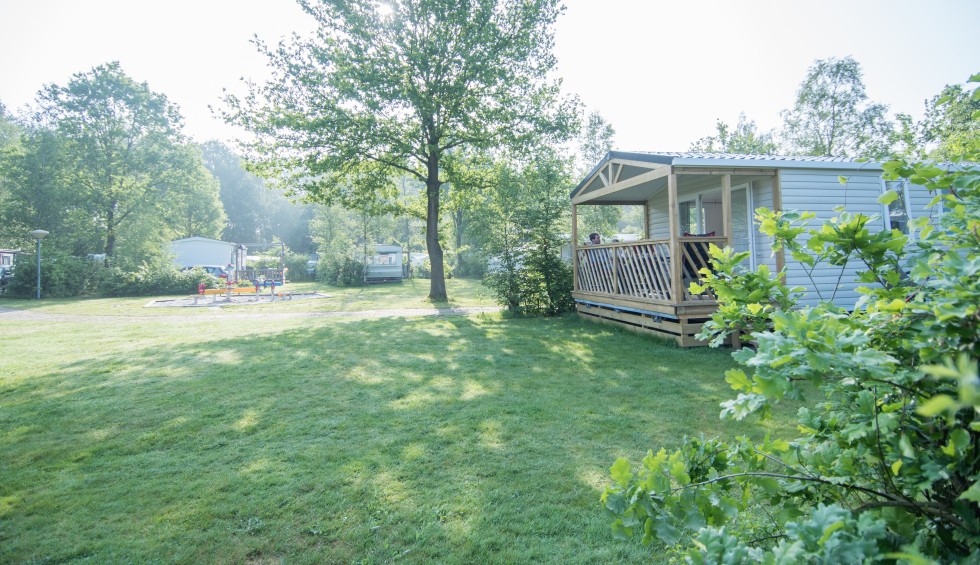 Enjoy the beautiful surroundings: rent a chalet in Gasselte
At Camping de Berken in Gasselte, it is possible to rent a chalet for a relaxing holiday. Various options are available, such as 4-person rental chalets and 6-person rental chalets. For extra comfort, there is also the option of choosing a luxury version of the chalets. All chalets are fully equipped with a television, a kitchen and comfortable beds.
We have also thought about your stay with a pet, as a number of 4-person chalets are suitable for a stay with a dog. Another plus of the chalets is the veranda, where you can sit and enjoy the surroundings. In short, renting a chalet in Gasselte offers everything you need for a great holiday. Book your ideal chalet now and enjoy a relaxing stay in these beautiful surroundings.
Check availability here!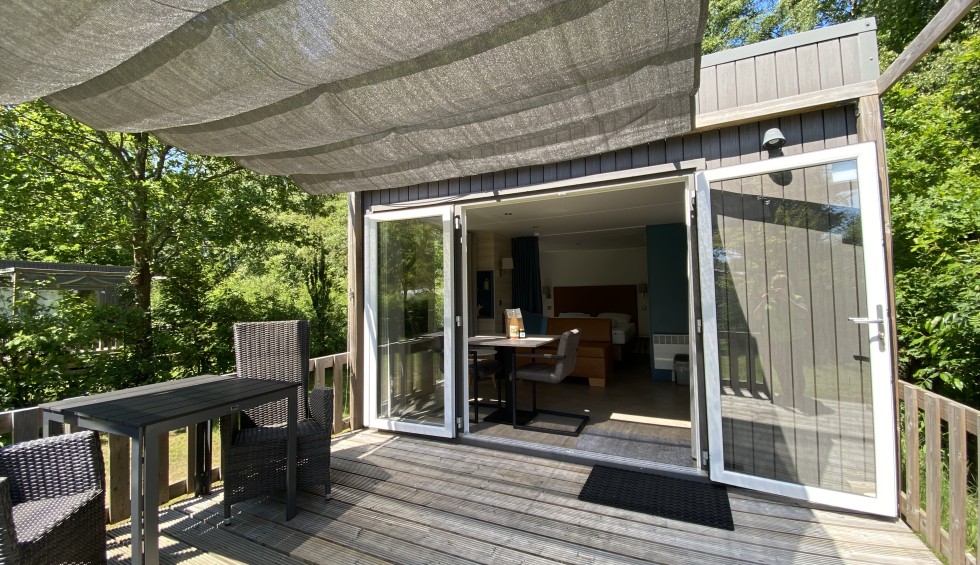 Unwind in a nature cottage in Gasselte
At Camping de Berken in beautiful Gasselte, you can rent cosy nature cottages. Our campsite is the ideal place for a relaxing holiday surrounded by nature. Our nature cottages are in a quiet location and offer comfortable accommodation for a wonderful stay. Whether you choose the standard Birch Studio or the luxury version, both options are suitable for two people and provide a cosy and comfortable accommodation.
Our nature cottages are located at the edge of the forest, allowing you to enjoy beautiful walks and cycling tours in the surrounding area directly from your cottage. Moreover, our Birch Studios are also suitable for guests who want to bring their dog, so that you can enjoy all the beauty that Gasselte has to offer together with your four-legged friend.
Book your stay in a nature cottage in Gasselte now and enjoy a wonderful holiday in nature. In our extensive text, we describe all the facilities and activities you can expect during your stay with us. Whether you want to relax in nature, go hiking or cycling, there is something for everyone. Our accommodations are fully equipped and offer you a comfortable home away from home. Do not wait any longer and plan your holiday today. We look forward to welcoming you!
Book your stay in a nature cottage here!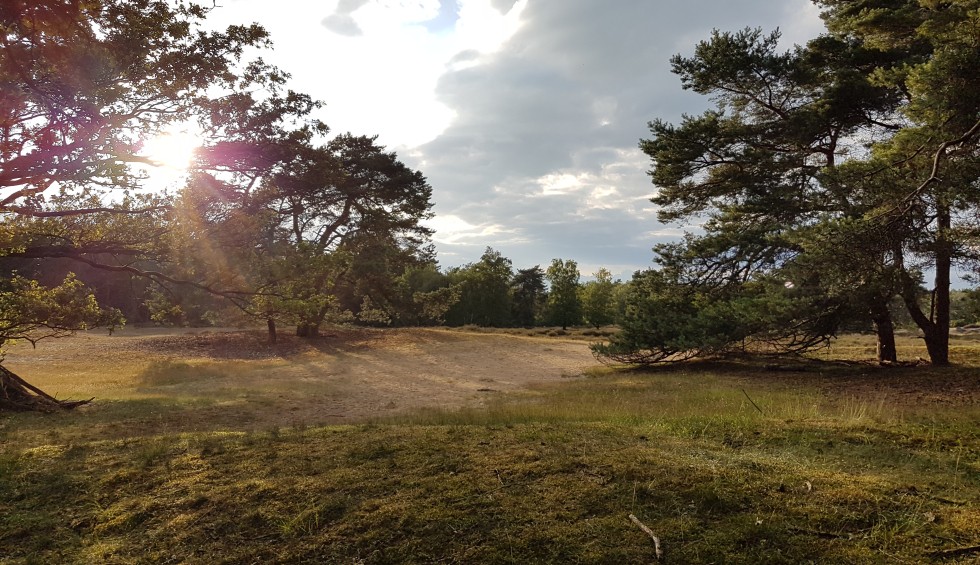 Experience an unforgettable holiday in Gasselte
Gasselte, located in the province of Drenthe in the north of the Netherlands, is surrounded by enchanting nature. Forests, moors and vast meadows form the backdrop of this picturesque village. Within easy reach of Gasselte are several nature reserves, such as the Drouwenerzand and the Gasselterveld. These areas offer endless opportunities for walking and cycling tours, making Gasselte an ideal base for nature lovers.
A short distance from Gasselte are also several sights worth seeing, such as the Hunebedcentrum in Borger and the amusement park Drouwenerzand. As a result, there is plenty to do for people interested in culture and entertainment. But that's not all! In the area around Gasselte, there are plenty of opportunities for sporting activities, such as golfing, horse riding and water sports on the nearby lakes.
Whether you are looking for peace and nature, or adventure and activity, Gasselte has something for everyone. Gasselte is a village characterised by its beautiful nature, various attractions and numerous opportunities for sports activities. Discover this versatile destination and be surprised by all the beauty Gasselte has to offer.
Discover the surroundings!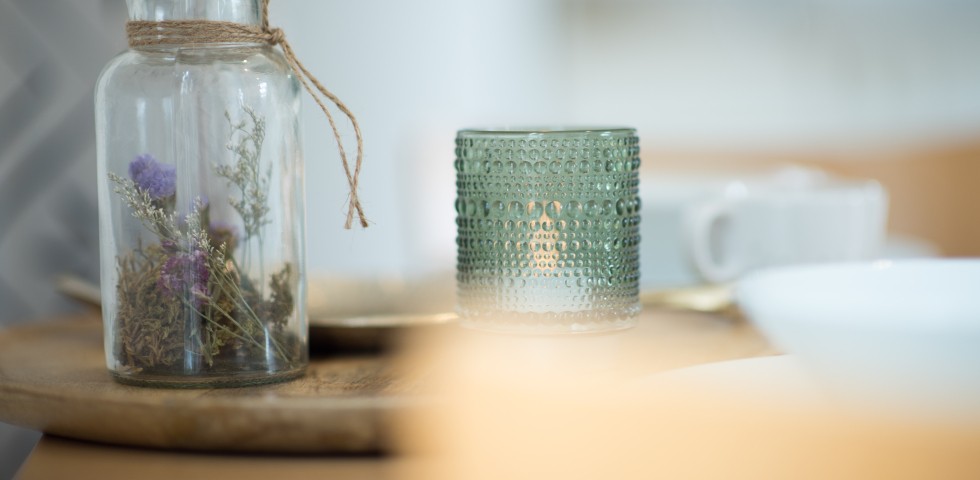 What a lovely holiday we had here.
What peace and quiet and space around the chalets. Beautiful surroundings and friendly staff!
Mini Prins
juni 2022
Small but very comfortable
Very friendly staff and clean, quiet campsite. We were in the small Berkenstudio with dog. It was small but very comfortable and everything was there. Our dog could walk on the terrace in peace as it was completely enclosed. You could walk the dog just a short walk from the studio. Lovely quiet environment, highly recommended to go there.
Snoek
april 2022
To be repeated and definitely recommended
Slept wonderfully in a Berkenstudio de Luxe. We had a beautiful teracce and all the necessary equipment was there. Friendly reception. Great. To be repeated and definitely recommended.
Toot van Tol
2022
Relaxed, quiet, tidy and welcoming campsite
Great campsite clean, quiet and spacious. Our stay in studio de luxe: clean, tidy and fully equipped with excellent beds and nice chairs on the veranda. Definitely recommended. We were offered a booklet with cycle routes from the campsite and the welcome package was certainly to our liking. In the immediate vicinity Borger and Gasselte enough opportunities for terraces and eateries. A place to return to!
Jeltje
08-09-2020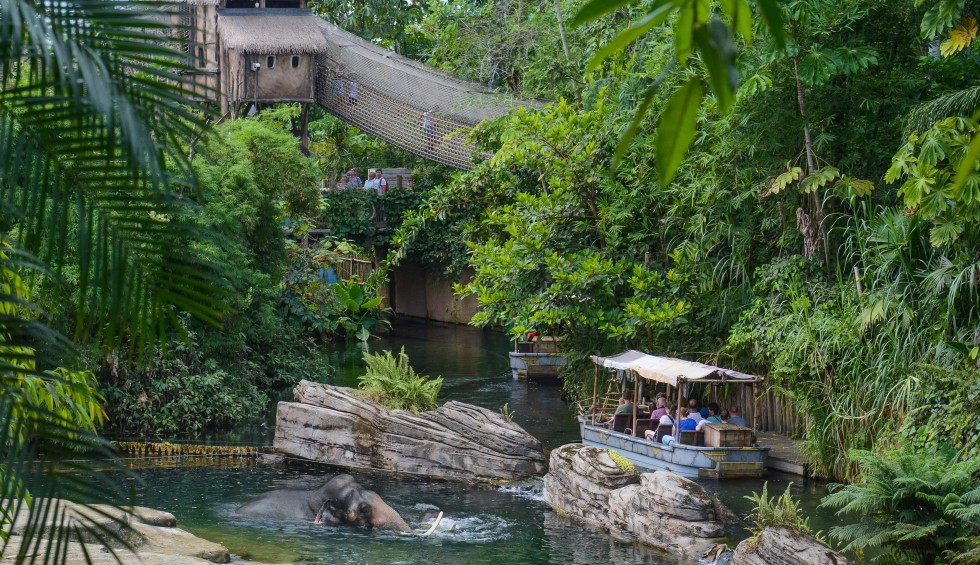 Explore the surroundings of Gasselte!
There are plenty of activities and sights to explore near Gasselte. We have listed a top five of the most enjoyable destinations for you!
Nationaal Park Drentsche Aa: This beautiful nature reserve offers a vast landscape with forests, moors and meandering streams. It is the perfect place for hiking, cycling or just enjoying the peace and beauty of nature.
Hunebedcentrum in Borger: Here you can learn more about prehistory and the mysterious hunebeds that can still be found in this area.
Boomkroonpad Outdoor Centre: For an adventurous experience, here you can literally walk among the treetops and enjoy breathtaking views.
Drouwenerzand Amusement Park: If you are looking for a bit more excitement and thrills, visit this amusement park. It offers several attractions and is especially suitable for families with children.
Wildlands Adventure Zoo Emmen: Last but not least, a visit to this zoo should not be missed. Here you can admire the most exotic animals up close and enjoy various shows and attractions.
There is plenty to experience and discover near Gasselte!
See more day attractions
Frequently asked questions about renting a holiday home in Gasselte
What are the arrival and departure times?
When renting a cottage in Gasselte, you can arrive from 15:00. For departure, you must leave the cottage before 10:00. These times are set to ensure that the cottage is ready in time for the next guests.
How can I check availability?
To check whether the cottage is available on the desired date, you can consult the calendar on our website. This calendar lists the available and occupied dates so you can easily plan your stay.
Are pets allowed?
At our campsite, there are 4-person chalets and two Birch Studios where dogs are allowed. If you would like to bring your dog, you can book one of these accommodations. Please note that there are extra costs involved and certain rules regarding the stay of pets.
Where can I park?
At the holiday cottage, you can easily park your car next to the cottage. This is very convenient as it means you do not have to walk far with your luggage. In addition, you can always park your car close to your accommodation, so you can leave quickly and easily for trips in the area.
What are the cancellation conditions?
To cancel your stay, we apply the standard RECRON conditions. These conditions lay down rules regarding cancellations and any costs that may be involved. We always advise you to take out cancellation insurance, so you will not be unpleasantly surprised by unforeseen circumstances that may affect your holiday plans.
Book your holiday here
Impression of our holiday homes in Gasselte