Forest campsite Drenthe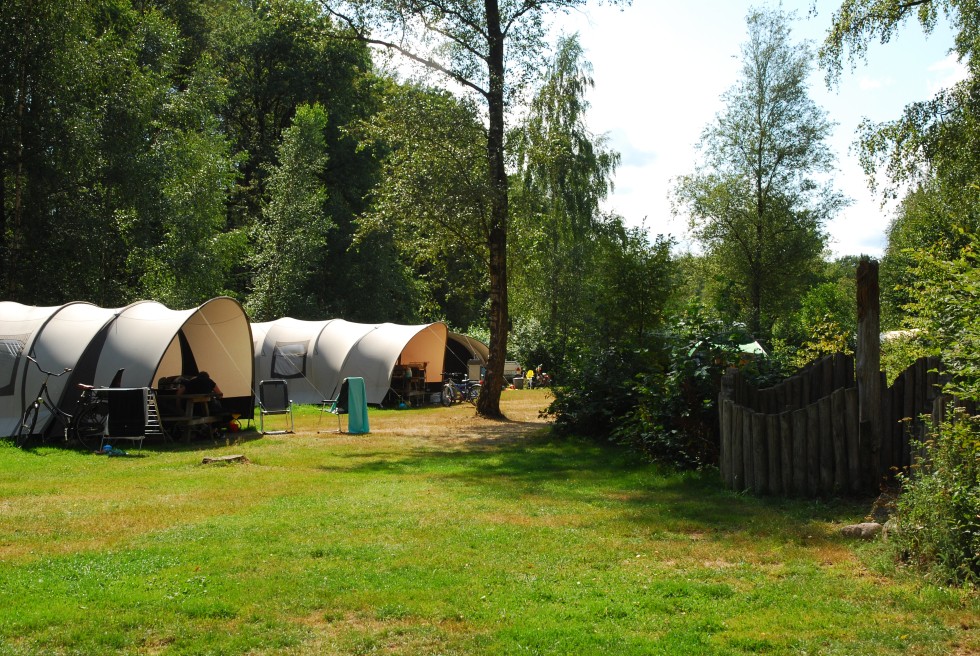 Camping by the woods in the Drenthe countryside
If you are looking for peace and quiet in nature, camping by the woods in the Drenthe countryside is an excellent option. From the campsite you can walk straight into the forests of Drenthe, where you can enjoy the forest rangers and heathland. There are several camping sites available where you can spend the night in the middle of nature. It is a perfect place to spot animals in the forest, such as deer, foxes and various bird species. It is wonderful to wake up in the morning to the sound of the birds and the fresh scent of the forest. Camping by the woods in Drenthe is a unique experience you won't soon forget.
Check out the camping and rental offer of our campsite by the forest!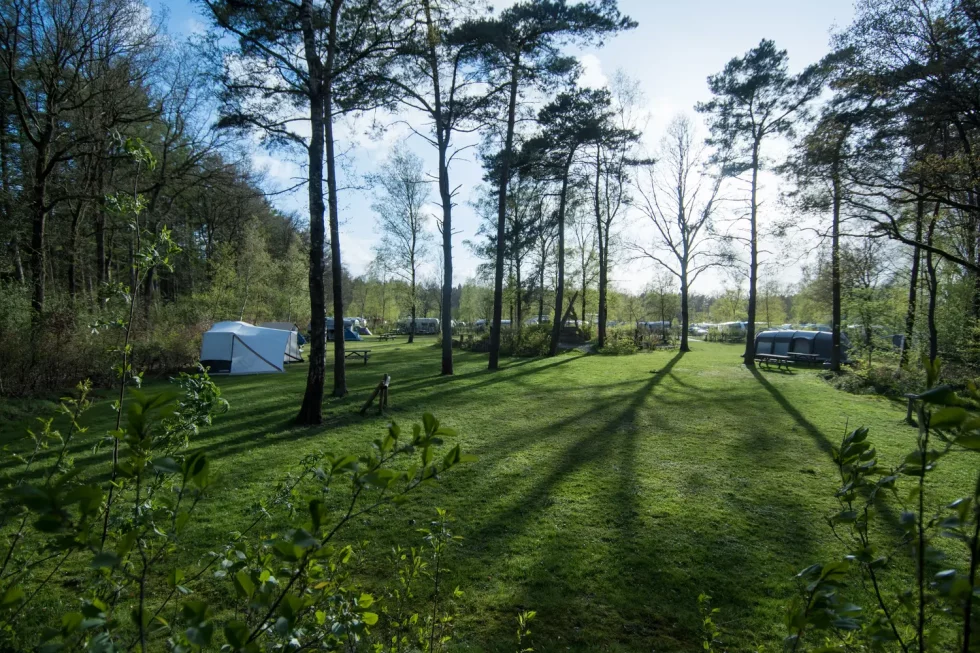 Camping in Drenthe in the shade or the sun?
If you are looking for a campsite in Drenthe, at our campsite you can choose between a sheltered spot or a spot in the sun. Forest campsites in Drenthe often have lots of greenery and trees that provide shade. This can be pleasant if you want to relax, for example, or if it is very hot. On the other hand, there are also campers who prefer the sun. For them, sunny camping pitches are available. It all depends on your preference. Besides the choice between shade and sun, a forest campsite in Drenthe also offers beautiful surroundings for walking or cycling. You can enjoy the peace and nature around you. In short, whether you prefer camping in the shade or in the sun, our forest campsite in Drenthe has something for everyone.
Find your camping pitch!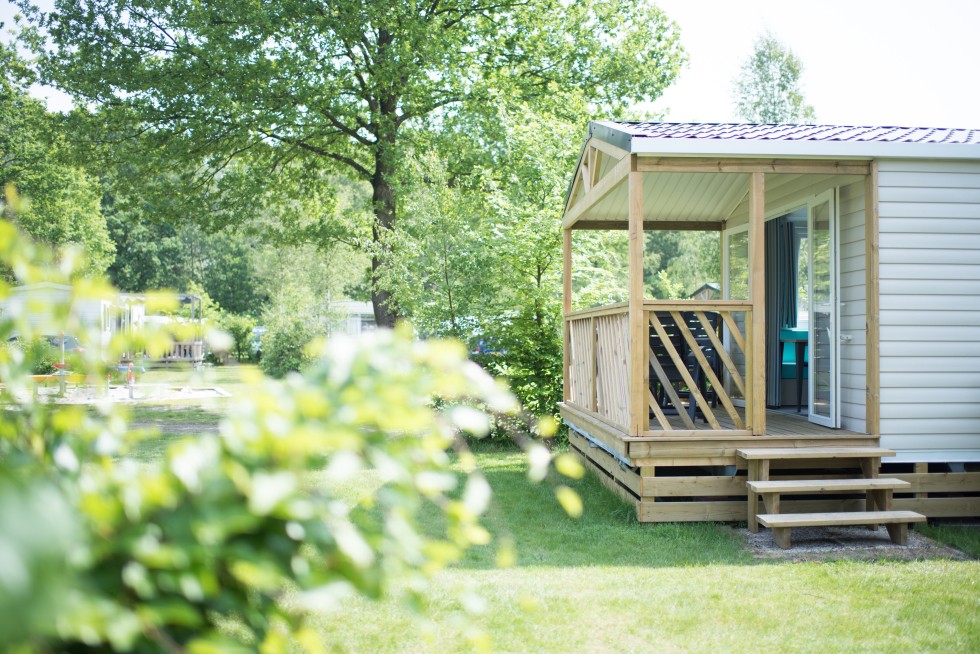 Accommodation at our forest campsite
At our forest campsite in Drenthe, it is possible to rent a log cabin, chalet/small house. There are luxury chalets available suitable for 4 to 6 persons. These chalets are fully equipped with a fully equipped kitchen and private sanitary facilities. In addition, there is the possibility to sit outside and enjoy nature. It is also possible to walk straight into the forest from your accommodation. For those looking for a cosy accommodation, there is also a small cottage available that is suitable for 2 persons. This small cottage also has its own kitchen and sanitary facilities and offers everything you need for a comfortable stay. Whether it's just the two of you or a group, there is a suitable accommodation for everyone at boscamping Drenthe.
Glamping at our forest campsite in Drenthe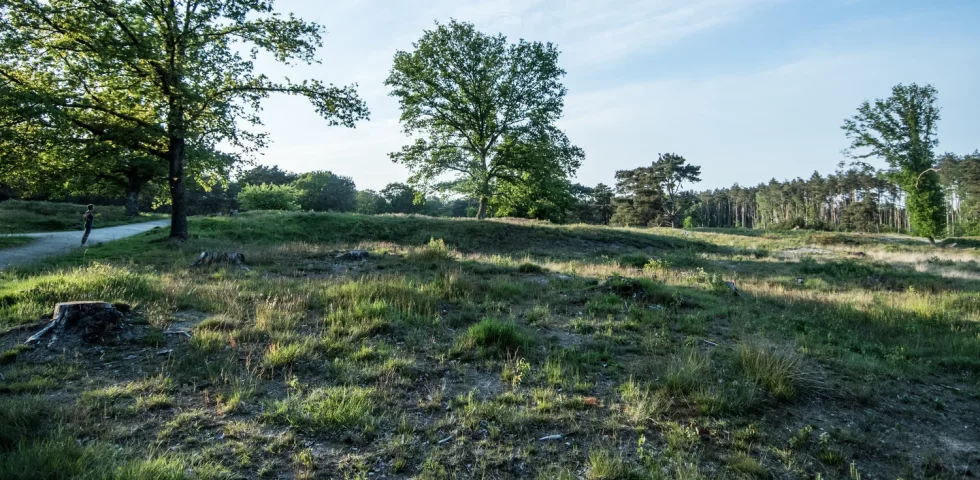 Lovely well-tended campsite in the middle of nature
What a lovely well-tended campsite in the middle of nature. But above all very friendly, helpful owners and staff who do everything to make your holiday more enjoyable. We had private sanitary facilities and they looked perfect but also the sanitary building was spotlessly clean. We had a wonderful time. Really a big 10 from us and highly recommended. We will definitely go back. Regards Jan and Belinda
Belinda Mansvelders
29 april 2021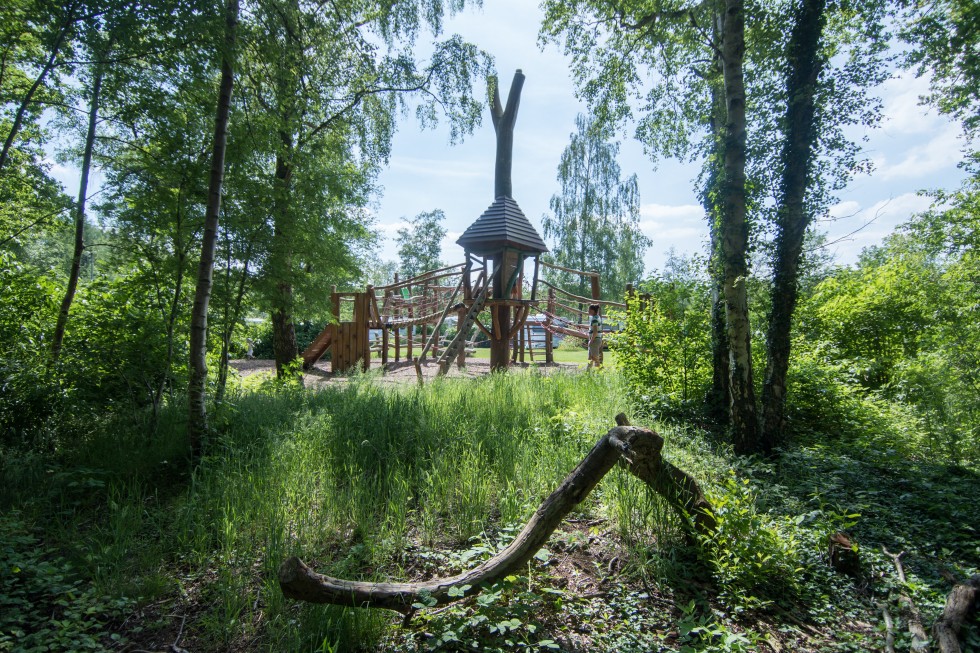 Forest campsite with child-friendly facilities
A forest campsite in Drenthe is the ideal place for families looking for a holiday among nature. An important aspect of a child-friendly forest campsite is its facilities for children. For example, this campsite offers a natural playground where children can have fun climbing, scrambling and playing with water and sand. There are also wooden playgrounds near the forest, where children can have fun while parents enjoy nature. For entertainment in less weather, an indoor playground is also available. The entertainment programme in the May and summer holidays ensures that children won't be bored for a moment. In short, this woodland campsite in Drenthe offers everything a family needs for an unforgettable holiday among nature.
Check out our campsite's child-friendly facilities!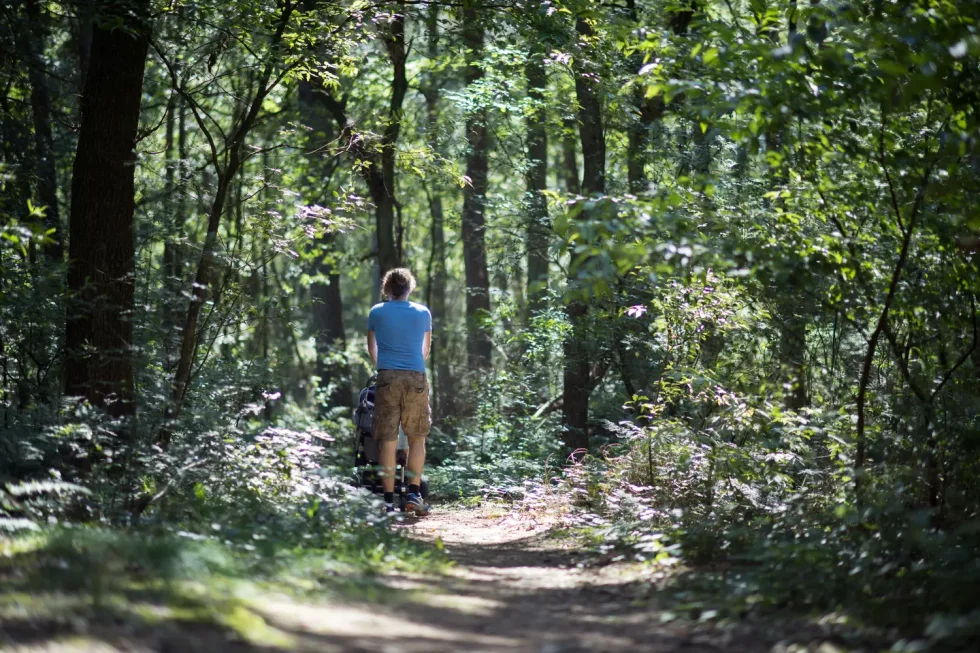 What can you do near our forest campsite in Drenthe?
There are many activities to experience in the surroundings of our forest campsite in Drenthe. For nature lovers, there are many opportunities for cycling and hiking in the wooded surroundings. For culture lovers, a visit to the Drents Museum in Assen is a must. For the adventurous, the Klimpark Outdoor Grolloo is a challenge where you can climb and scramble. A historical excursion to the ancient dolmens on the Hondsrug is also an option. For families with children, the Drouwenerzand amusement park is a great destination. Finally, you can have an adventure on the Boomkroonpad, where you can walk among the treetops and enjoy a magnificent view over the forest. So there is something for everyone near our forest campsite in Drenthe.
Explore the surroundings
Enjoy the surroundings of this quiet campsite in Drenthe