Campervan pitches near Assen
In a beautiful location, near Assen, surrounded by the woods, in the enchanting province of Drenthe. Is located Camping de Berken with campervan sites. With a variety of campervan sites to choose from, we strive to meet the needs of all our guests. Whether you are looking for an affordable campervan pitch or prefer a more spacious pitch with or without private sanitary facilities, we have something for everyone at Camping de Berken. With this, we want to give you the freedom to enjoy a carefree and relaxing camping holiday just a short distance from Assen, right in the heart of Drenthe.

If you are looking for a campervan site in Assen, Drenthe, then Camping de Berken in Gasselte is undoubtedly the ideal choice. We are strategically located, giving you easy access to all the wonderful sights and activities the area has to offer. Whether you want to hike or cycle and explore the peaceful beauty of the Drenthe countryside, or prefer to discover cultural attractions in Assen and the surrounding areas, our campsite offers the perfect base for your holiday adventures.

Come and discover for yourself our campsite with motorhome sites in the picturesque province of Drenthe. At Camping de Berken in Gasselte, we are ready to welcome you and provide an unforgettable experience.
Check out our camping options with your campervan!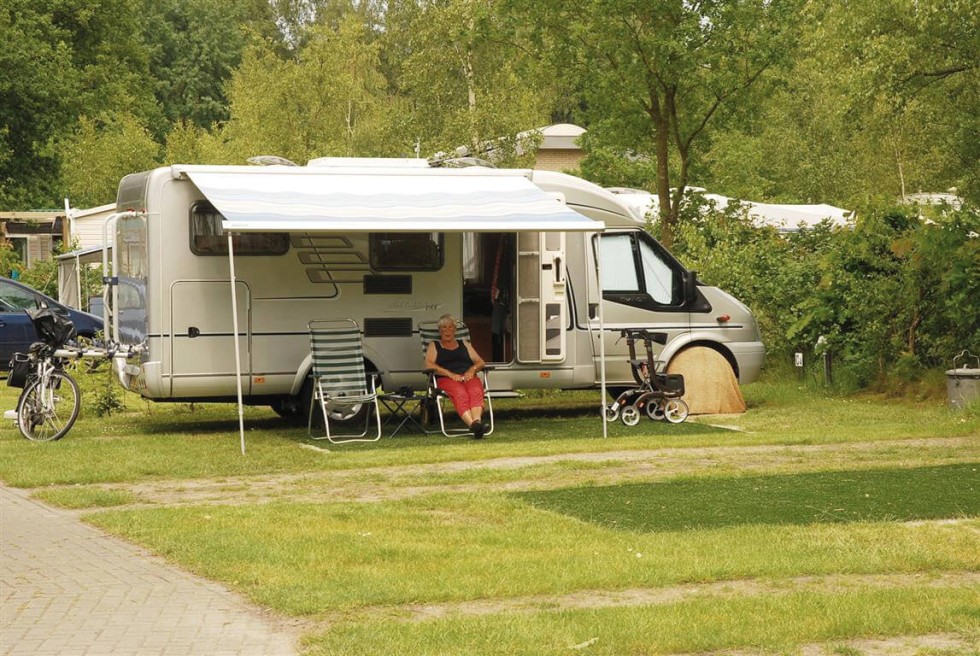 This is why you should stay at a campervan site near Assen!
Quiet location 20 km from Assen
Both camper van and regular sites
Good facilities at the camper van site
Motorhome sites with dish coverage
Sunny location
Clean sanitary facilities
Drain and water point for camper vans
Beautiful cycling and walking routes from the campsite
Several dolmens within walking and cycling distance from the campsite
Surrounded by woods and heathland
Ideal base due to central location
Book a camper van pitch near Assen
Types of pitches for camper vans at our campsite near Assen in Drenthe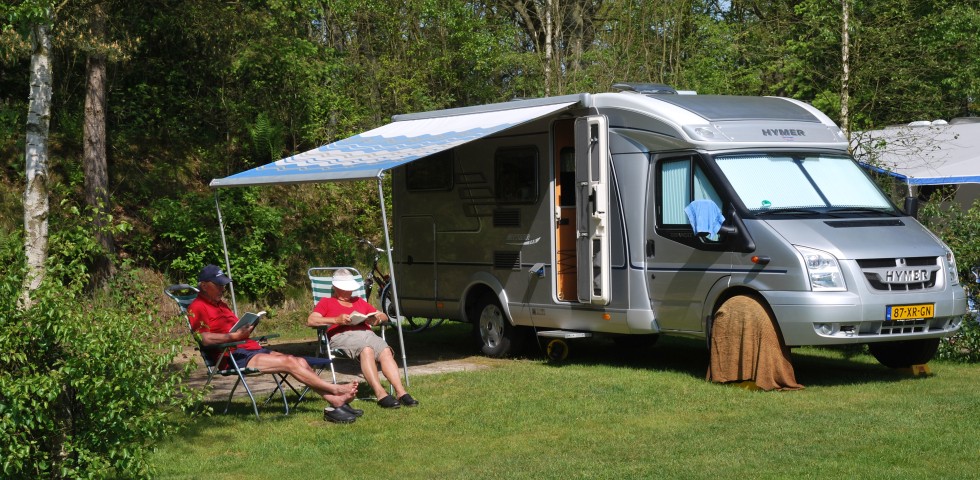 Excellent campsite/camping site
Excellent campsite/camper site. Friendly staff, nice and very clean sanitary facilities. Lots of places for children to play (including indoors). The traffic on the road cannot be heard in front of the campsite either. In the living room you can drink coffee and tea and there is a large selection of books you can read for free. Next to the campsite is a good restaurant. This campsite is definitely worth its money and the price includes electricity and showers.
Henk en Suzan
september 2022
Enjoyed our stay with a campervan
We really enjoyed our stay at camping de Berken. We camped with a campervan and the pitches were very spacious and accessible for campervans. We camped with our 3-month-old son and the sanitary facilities were absolutely great for babies. The toilet blocks were heated and the baby bath was super. It made camping with a baby very easy. The location is beautiful and we enjoyed the walks through the forest and across the moors. The brasserie had delicious food, wifi is free and of good quality and the personal approach of the owners completes it all. Highly recommended.
Jordan Walters
juni 2017
Lovely campsite with spacious pitches and clean sanitary facilities
The campsite is beautiful, spacious pitches, clean sanitary facilities, at the pitch: water-electricity-drain-cai, a comfortable combination. More than enough walking and cycling routes.
Piet van der Horn
juni 2022
Beautiful campsite with neat facilities
Lovely campsite with neat facilities and nice play areas for children, if you walk into the woods behind the campsite you come to a beautiful piece of nature with Drouwenerzand a little further on.
Henk-Jan Jacobs
2021
Explore Assen and surroundings
During your stay at Camping de Berken in Gasselte, near Assen, there are plenty of activities and sights to explore. We have listed some great destinations for you! Discover the surroundings of Assen.

National Park Drentsche Aa: This beautiful nature reserve offers a vast landscape with forests, heaths and meandering streams. Including the Ballooërveld. It is the perfect place to walk, cycle or just enjoy the peace and beauty of nature.

Bonte Wever: A versatile recreation and events center including, a subtropical swimming and sauna paradise, beauty & Wellness, bowling, outdoor activities and dining options.

Outdoor center Boomkroonpad: For an adventurous experience, you can literally walk among the treetops here and enjoy breathtaking views.

TT Circuit: Are you an avid car or motorsports fan? If you want an exciting and unique experience, a visit to the TT Circuit Assen is definitely worthwhile. The circuit embodies the passion, speed and excitement of motor sports. Furthermore, the circuit also organizes other events.

Drents Museum: The museum located in Assen is dedicated to the history, art and culture of the province. With its diverse and fascinating exhibitions, the Drents Museum offers a unique opportunity to learn more about the rich history of Drenthe.
Check out more day trips from Assen
Verblijf met de camper op Camping de Berken