Campsite Grolloo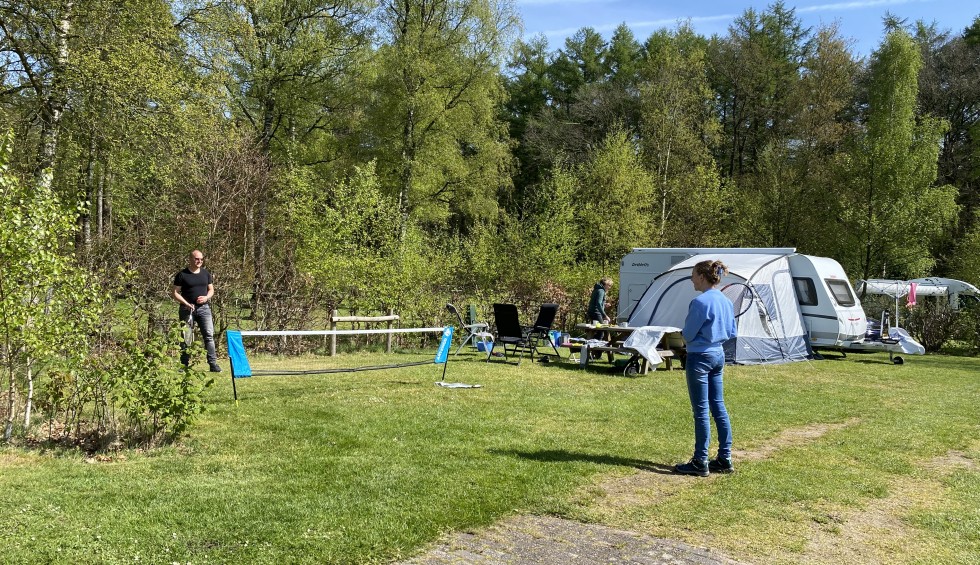 Stay with the whole family at Camping de Berken near Grolloo
If you are looking for a nice small-scale camping or rental location near Grolloo, be sure to check out Camping de Berken! Our nature campsite with extensive child-friendly facilities is a 15-minute drive from Grolloo and offers a variety of options for both camping and renting. So you can choose to camp on the spacious comfort pitches, where you can enjoy the peace and nature around you. But also renting a studio, suitable for 2 persons, is one of the possibilities at this campsite. For larger families we also have 4 and 6 person rental chalets available. Whether you are a couple or with the whole family, want to rent something or want to camp, there is something for everyone at our campsite. Camping De Berken is therefore an ideal base for exploring the area around Grolloo.
Check out our availability here!
Camping at Camping de Berken near Grolloo
An unforgettable vacation for kids at Camping de Berken
If you are looking for a child-friendly campsite, our Campsite near Grolloo is for you. Almost every field has playgrounds where your kids can have a great time. This way you can enjoy the sun, but at the same time keep an eye on your children! But even in case of bad weather there is plenty to do.

For example, there is a large indoor playground where children can enjoy climbing, sliding and scrambling. During the May and summer breaks there is also an enthusiastic animation team ready to entertain the children. They organize all kinds of activities, from crafts to sports and games.

There is also plenty to discover outside the campsite. The surroundings of Grolloo are beautiful and perfect for discovering nature. For example, take a nice walk or bike ride through the woods and along the moors. From the campsite you can find nice routes, such as a walk with Wemeltje Kruit. She lived in Gasselte from 1887 to 1963 and takes you through village. At village hall De Trefkoel you can pick up the assignments for the adventure with Wemeltje Kruit.

In short, at our campsite near Grolloo children will experience an unforgettable vacation!
Read more about what there is to do for children!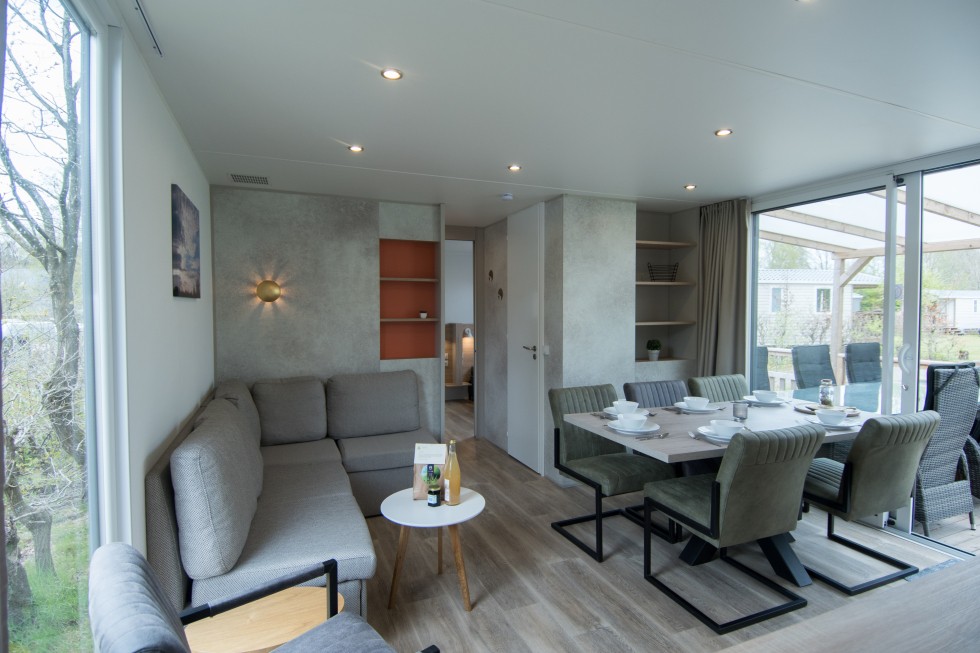 Chalet or studio rental at camping Grolloo
At our campsite near Grolloo, there are different types of accommodations available for campers. For example, you can choose to rent a small cottage for 2, 4 or 6 people. These cottages have spacious verandas that are partially roofed or equipped with a retractable sunshade. Ideal for sitting outside, even when the weather is a bit poor. In addition, there are beautiful cabins available for families as well as the cycling or hiking camper. Would you like to take your dog with you on vacation? Then you can choose to rent a chalet with your dog. At our charming campsite near Grolloo there is something for everyone and you can enjoy a wonderful vacation in nature.
Book your accommodation at our campsite near Grolloo
Rent an accomodation near Grolloo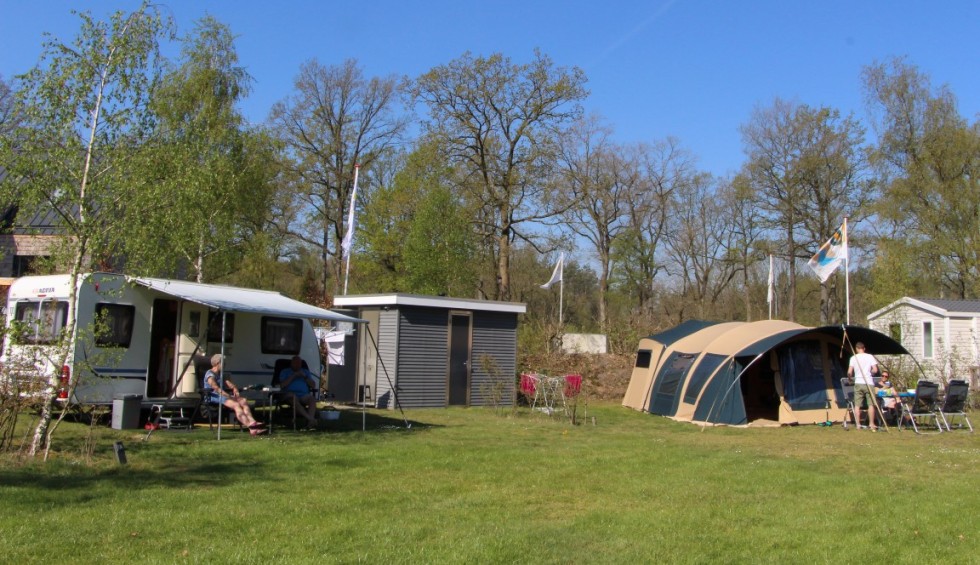 Private sanitary at a campsite near Grolloo
At our small-scale campsite with private sanitary facilities near Grolloo, you can enjoy a relaxing vacation in nature. For extra comfort, the campsite offers the possibility to choose a camping pitch with private sanitary facilities. This means that you have your own shower and toilet, so you no longer have to wait in line at the communal sanitary building. Moreover, private sanitary facilities offer more privacy and extra luxury.

Families with small children also find it convenient to have their own shower and toilet. This way you do not have to walk with the children to the communal sanitary building, which provides more convenience and safety. Choose to stay at our campsite with private sanitary facilities near Grolloo and enjoy all the benefits of home, while being surrounded by beautiful nature!
Check out our pitches with private sanitary facilities!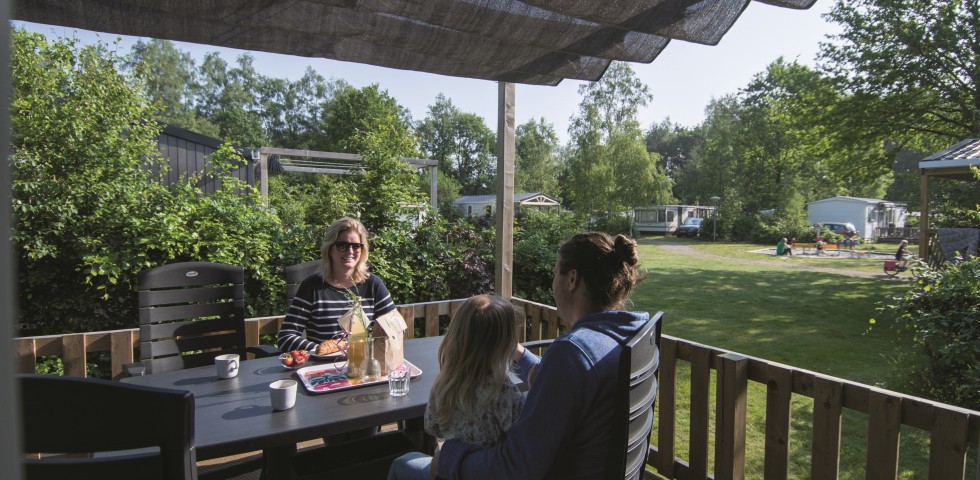 Beautiful, quiet campsite
If you are looking for a beautiful, quiet campsite with many possibilities visit Camping De Berken. The campsite has beautiful pitches with privacy. We had a pitch with private sanitary facilities which look neat. A few steps and you are in the beautiful countryside of Drenthe and you can walk for miles from the campsite. Cycling from this campsite is also wonderful. Both on touring bikes and mountain bikes. But if you want to relax by your tent or caravan, you can sit quietly at your pitch. Staff are also very helpful and friendly. The laundry room looks neat but also the living room where there are several books you can read looks neat. Unfortunately we could only stay for a long weekend, we were not free for any longer, but we will definitely come back.
Yvonne Mulder - De Jong
june 2022
Bluesfestival Grolloo
Neat campsite, nice cottage and for visiting the blues festival in Grolloo: a fantastic shuttle service was set up. Campground is also spacious with lots of play opportunities for children. Absolutely recommended!
Petra Wester
juni 2022
Fine campsite, lovely spots and clean! Top stay with two children, seven and ten. Fine animation team, this year again did their best for wonderful games and scavenger hunts. By the forest. Clean campsite. Small-scale, which we like. Indoor playground and outdoor water sand play area are favourites.
Elizabeth Bergsma
augustus 2022
Enjoyed our stay with a campervan
We really enjoyed our stay at camping de Berken. We camped with a campervan and the pitches were very spacious and accessible for campervans. We camped with our 3-month-old son and the sanitary facilities were absolutely great for babies. The toilet blocks were heated and the baby bath was super. It made camping with a baby very easy. The location is beautiful and we enjoyed the walks through the forest and across the moors. The brasserie had delicious food, wifi is free and of good quality and the personal approach of the owners completes it all. Highly recommended.
Jordan Walters
juni 2017
Lovely place with its own sanitary facilities
Fantastic to be back at De Berken, this is already the 4th time for us. What a tranquillity and what a lovely place with its own sanitary facilities. At reception we were warmly welcomed by what is now the younger generation. The area is lovely and quiet and for shopping you don't have to drive far. Borger is the place to be, with many nice shops and eateries it tops the list. And then Emmen with its beautiful zoo: wow it's so big! And the market with many stalls selling all sorts of things. We will definitely come back here again.
JJ Gilkens
juni 2022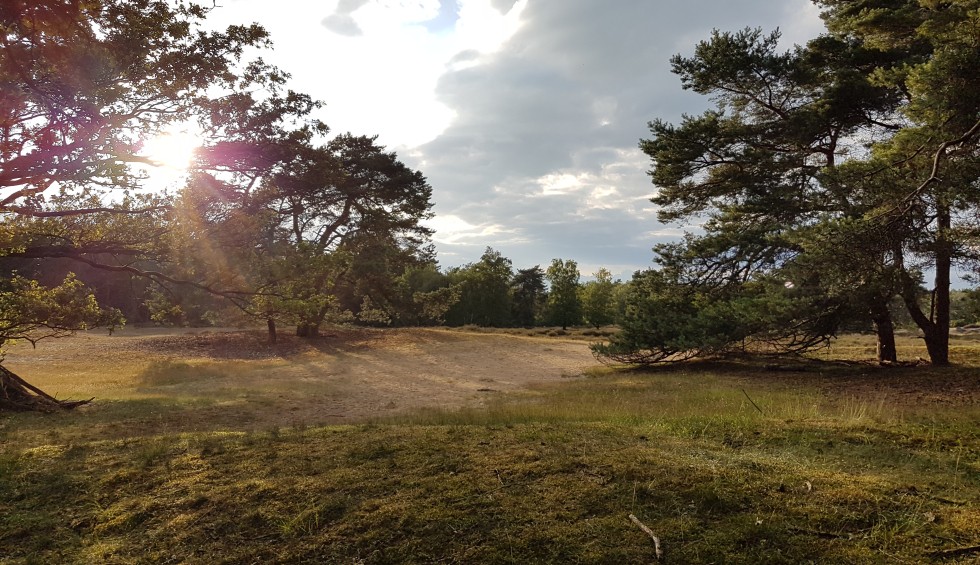 Enjoy peace and nature at our "charme camping".

Our "charme camping" near Grolloo is a small-scale and personal campsite located in beautiful Drenthe. The location of the campsite is perfect for nature lovers who want to enjoy peace and quiet. The camping sites are spacious and green, creating a relaxed atmosphere at the campsite. For people who prefer not to camp, our campsite offers well-cared-for rental accommodations. These accommodations are fully equipped and provide a comfortable stay at our campsite near Grolloo. In short, Camping de Berken is the ideal destination for a relaxing vacation in Drenthe. Book your stay at this charming campsite near Grolloo now and discover for yourself the charm of this unique place.

Book a place at our charming campsite!
Book a place at our charming campsite!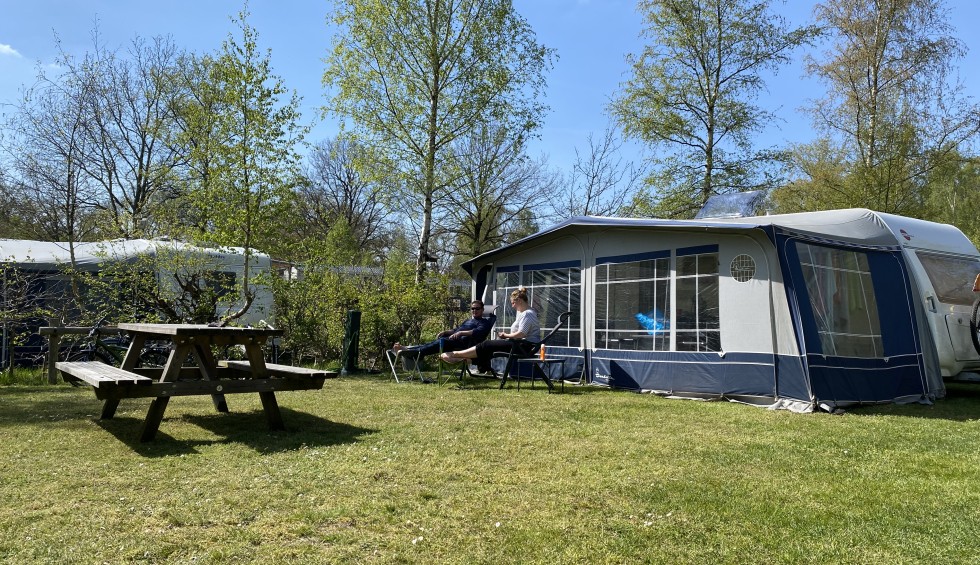 Explore the surroundings of Grolloo
Near Camping Grolloo, there are plenty of activities and attractions. For nature lovers and children, there is the beautiful Boomkroonpad, where you can walk among the trees and enjoy breathtaking views. The Hunebedcentrum in Borger is also highly recommended. Here you can learn all about prehistory and the mysterious dolmens that can still be found in Drenthe.

For a day out with the kids, Wildlands Adventure Zoo Emmen is an absolute must-see. Here you can come face to face with wild animals from all corners of the world. Culture lovers can indulge themselves at the Drents Museum in Assen, where you can find all kinds of exhibitions about the history and culture of Drenthe. For those looking for a little more action, there is the Klimpark Outdoor Grolloo, where you can challenge yourself on various climbing courses.

And of course, the annual Blues Festival Grolloo should not be missed. Shuttle buses run from the campsite to the festival grounds, where you can enjoy the best blues music and socialize with fellow campers. In short, there is something for everyone near Camping de Berken!
Explore the surroundings of Grolloo
Impression Camping de Berken