Campsite exloo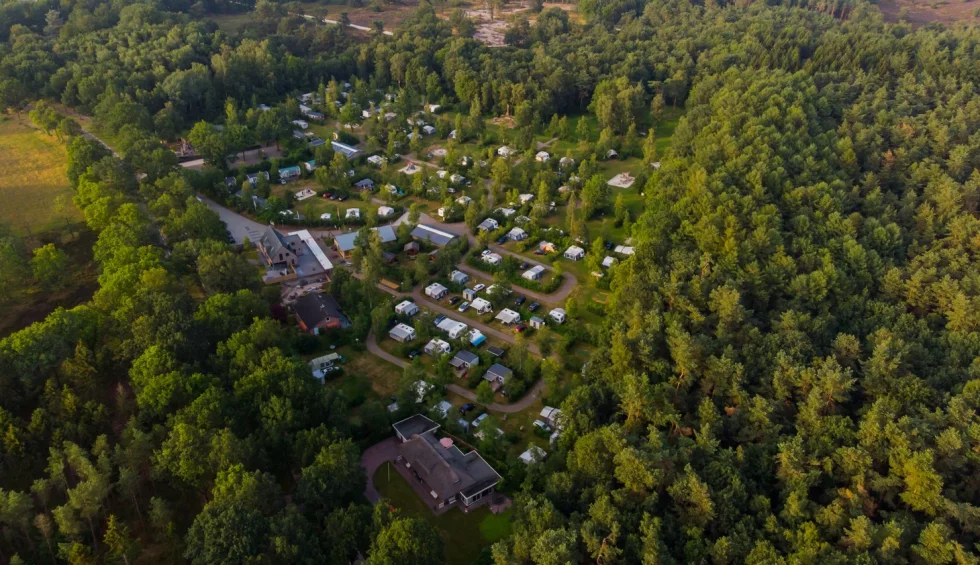 Camping de Berken; a rural oasis near Exloo
Welcome to Camping De Berken: your ultimate destination for an unforgettable camping experience amidst beautiful nature near Exloo. Leave the everyday hustle and bustle behind and immerse yourself in the serene beauty of our rustic oasis. Located in the heart of a breathtaking landscape, Camping De Berken offers a combination of comfort, adventure and relaxation. Whether you are a passionate nature lover or a family-oriented holidaymaker, you will find everything you are looking for here. Be inspired by the beautiful surroundings, enjoy modern amenities and experience unforgettable moments with your loved ones. Prepare for an extraordinary stay where memories are made and the natural splendour of Exloo is within reach. Welcome to Camping De Berken, where your journey to tranquillity, fun and connection begins.
Book your spot or accommodation near Exloo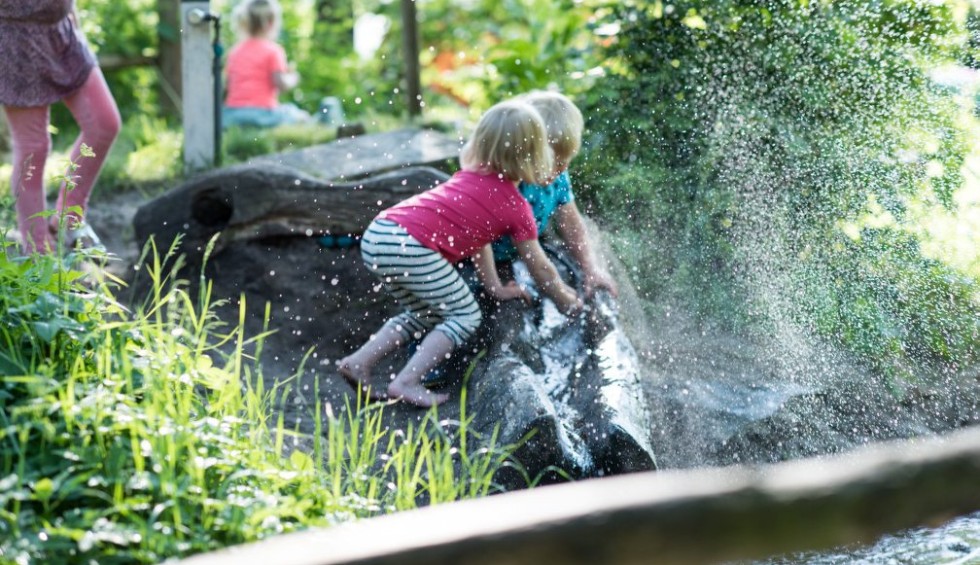 Why you should camp at Camping de Berken near Exloo!
Spacious pitches: Our spacious and well-maintained camping pitches offer sufficient privacy and comfort, allowing you to relax and unwind amidst the beautiful surroundings.
Beautiful nature: Camping de Berken is located near numerous beautiful nature reserves. For example, you can walk straight from the campsite to the Drouwenerzand, and it is only a short time before you are in the middle of National Park the Drentsche Aa!
Comfort and convenience: Enjoy modern amenities and facilities, such as well-equipped sanitary facilities, power connections and WiFi.
Many activities: From hiking trails and biking routes to fun days out with the family in the area, there's plenty to do here! Visit Drouwenerzand, or climb to the top of the trees in the Boomkroonpad.
Family campsite: Camping De Berken is a real family campsite and is perfect for families. We have many playgrounds, a large indoor playground and a recreational program in the May and summer vacations.

Pet-friendly: Even if you want to bring your four-legged friend, you have come to the right place. Pets are welcome at our campsite!
Book an unforgettable vacation now!
Camping in the neighbourhood of Exloo
Luxury in the middle of nature: comfortable pitches with private sanitary facilities at Camping De Berken
Want some extra luxury during your holiday? Our comfort pitches with private sanitary facilities offer the perfect balance between luxury and nature experience. Enjoy a spacious and well-appointed camping pitch that makes you feel right at home. Private sanitary facilities provide ultimate convenience and privacy, allowing you to enjoy a refreshing shower and all the necessary amenities within easy reach.
Whether you are travelling with your family or just love a little extra comfort, our comfort pitches with private sanitary facilities are the ideal choice to take your camping experience to the next level, while still enjoying the beautiful surroundings of Camping De Berken and Exloo.
Check availability of private sanitary facilities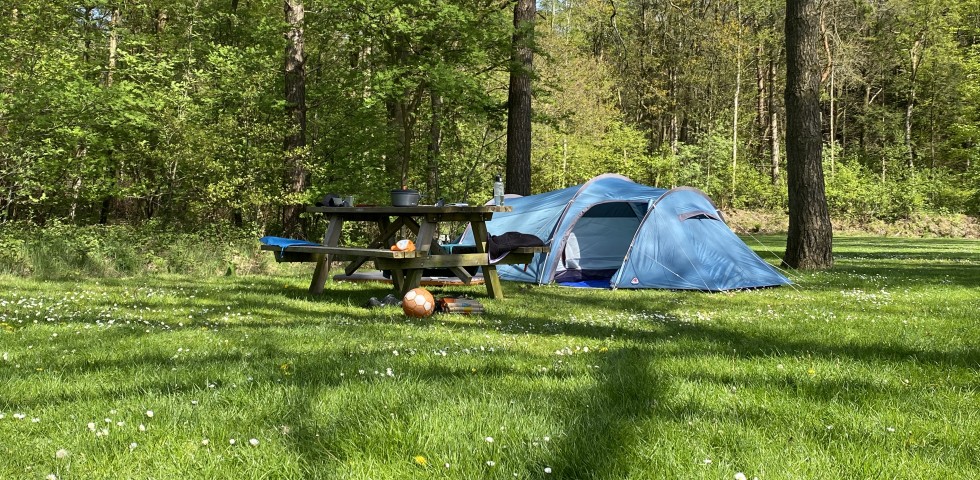 A perfect campsite to explore Drenthe
A very nice campsite with clean and tidy sanitary facilities The camping pitch was covered with a piece of artificial grass and this meant that the entrance to your camping pitch was always clean. Waste was collected in a bin per pitch, preventing pests from spreading the waste.
Jos en Ans
juli 2023
Wonderfully relaxing for young and old !!!
A wonderful campsite for older people and couples with young children (Max 10 a 12 years).We stayed here for three weeks to our complete satisfaction!!! The piece of artificial grass under the awning is perfect, so dry and feels nice on your feet 🦶!!! No water in the awning because it is laid out a bit convex very nicely. We have been on many similar campsites (comfort pitch) but this campsite is top!!! Lovely spacious pitches paved main paths and neat washrooms. Friendly team and fun entertainment for the little ones.
Fred en Conny
juli 2023
Highly recommended with kids! What a nice campsite for families with children. Very friendly staff, good and clean sanitary facilities. Spacious places, fields with a playground. Highly recommended! The indoor playground is also great with cold and bad weather. Nice surroundings and possibilities for day trips.
Marjoke van Houten
mei 2022
Enjoyed our stay with a campervan
We really enjoyed our stay at camping de Berken. We camped with a campervan and the pitches were very spacious and accessible for campervans. We camped with our 3-month-old son and the sanitary facilities were absolutely great for babies. The toilet blocks were heated and the baby bath was super. It made camping with a baby very easy. The location is beautiful and we enjoyed the walks through the forest and across the moors. The brasserie had delicious food, wifi is free and of good quality and the personal approach of the owners completes it all. Highly recommended.
Jordan Walters
juni 2017
Nice campsite, we were there for the 5th time!
It's clean, kid-rich and challenging here. Beautiful surroundings, close to wonderful recreation areas and a very committed leadership!
Rose Voogt
augustus 2022
Enjoy the surroundings of this quiet campsite in Drenthe