Hiker's hut rental Drenthe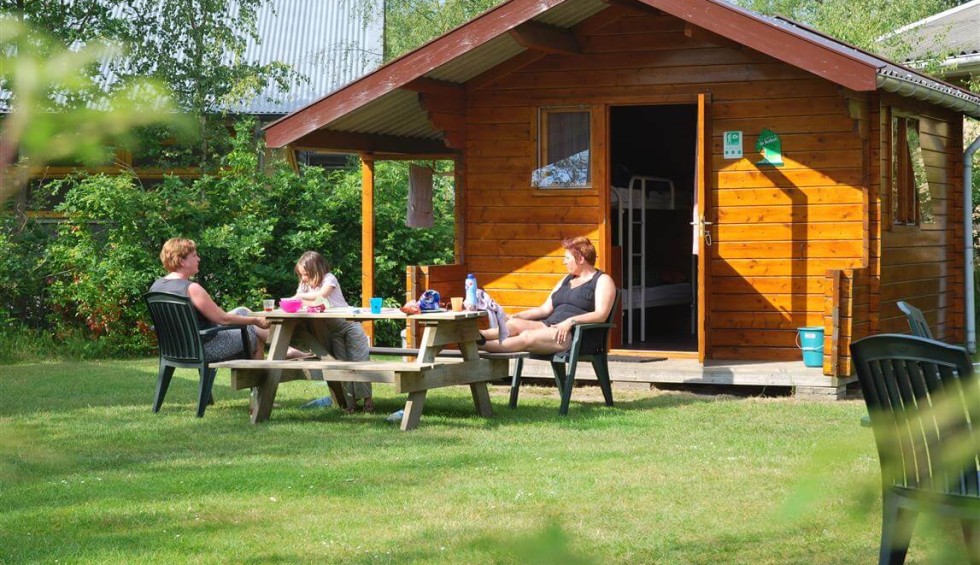 Would you like to spend the night in a hiker's hut in Drenthe? Then Camping de Berken is the place for you. A hiker's hut offers a wonderful place to stay during your walking, cycling or camping adventure. Our campsite in Drenthe has three tidy, comfortable hiker's huts for 4 persons with luxurious bunk beds.
A hiker's hut offers all the basic facilities you need for a comfortable stay. You can count on a bed, a table and chairs, and a kitchenette. All this makes your stay simple and easy. Staying in a hiker's hut in Drenthe is ideal for travellers looking for cheap accommodation.
With us, you can rent a hiker's hut in Drenthe for 1 night: this is handy if you are passing through or have a wedding or party nearby, for example, but the cabins are certainly also suitable for longer stays. With us, you pay a fixed, low price per night. Are you travelling with little or have you forgotten something? For the hiker's huts, you can rent sets of pans, fitted sheets, pillowcases and a fridge.
Check now the availability of a hiker's hut in Drenthe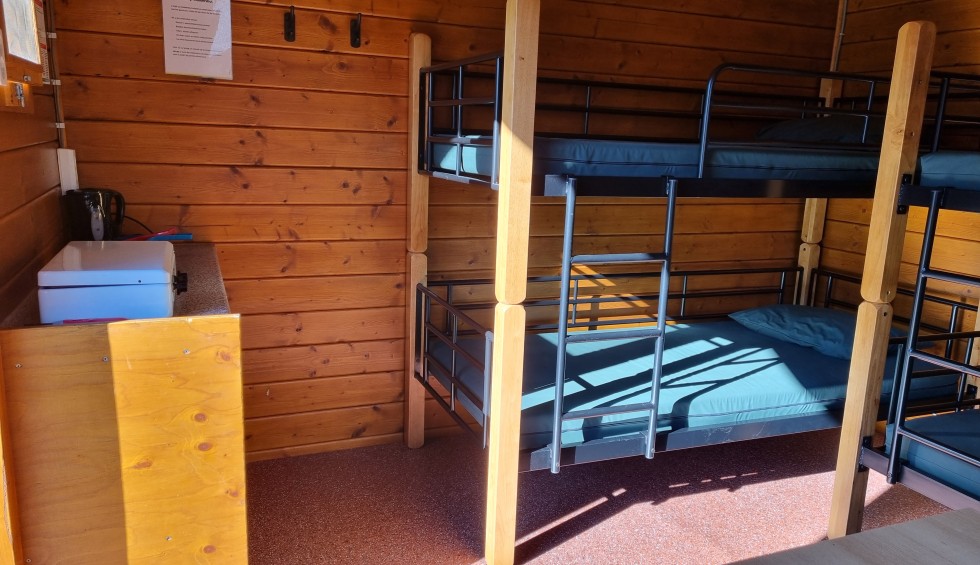 Explore Drenthe from a hiker's hut
Our campsite is located in a beautiful nature area where you can enjoy cycling and walking. Various walking and cycling routes run from the campsite, such as a walk along the Gasselte sheep flock of about 2 kilometres. Larger routes, such as the Hüneweg and the Drenthepad, also pass behind the campsite.

Camping de Berken is located in the midst of typical Drenthe nature and culture. Nearby, you will find heathland, woods, fens, dolmens, sand drifts and picturesque villages. The excellent cycling network makes this area of Drenthe ideal for exploring by bike. You connect perfectly to this cycling network from the campsite.
Facilities at our cabins in Drenthe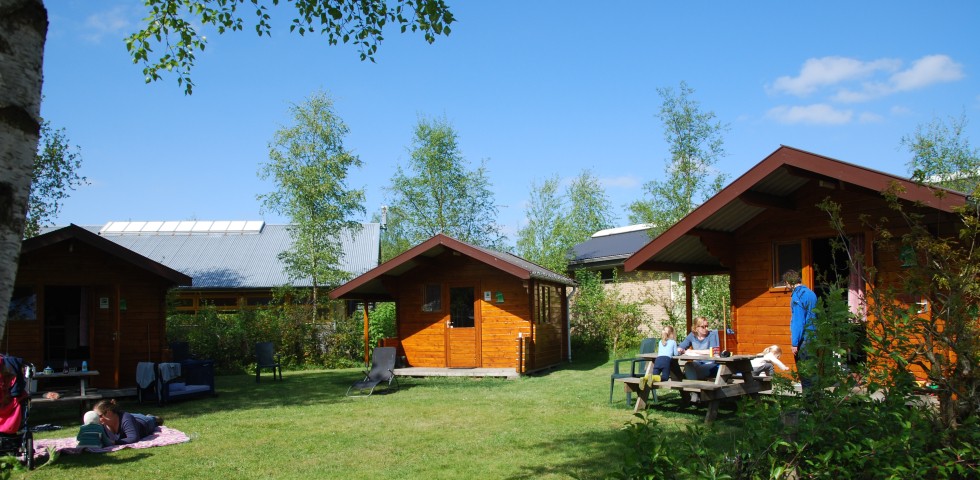 Fantastic and highly recommended
Fantastic and highly recommended. This was our first visit to this campsite. It is a particularly beautiful campsite, centrally located on the Hondsrug in Drenthe. Very nice and friendly staff and lots of cycling and walking opportunities. We had a pitch (at the edge of the woods) with private sanitary facilities and we really liked it. Highly recommended.
Ben
juni 2022
Very pleasant campsite
Very pleasant campsite. Clean, beautiful surroundings. Artificial grass almost everywhere for under awnings. Free WiFi.
Jan Roeters
2020
Excellent WiFi
Visited Camping de Berken this summer and it was excellent! Friendly and helpful staff, everything neat, clean and well-maintained. Equipped with all conveniences for young and old such as: excellent Wifi, active entertainment programme for children, spacious facilities that are easily accessible for the elderly and no noise at night. In addition, the natural environment around the campsite is very beautiful and highly recommended. We will definitely come again next year!
Relinda Bloem-Achilles
august 2019