Last-minute vacation in Drenthe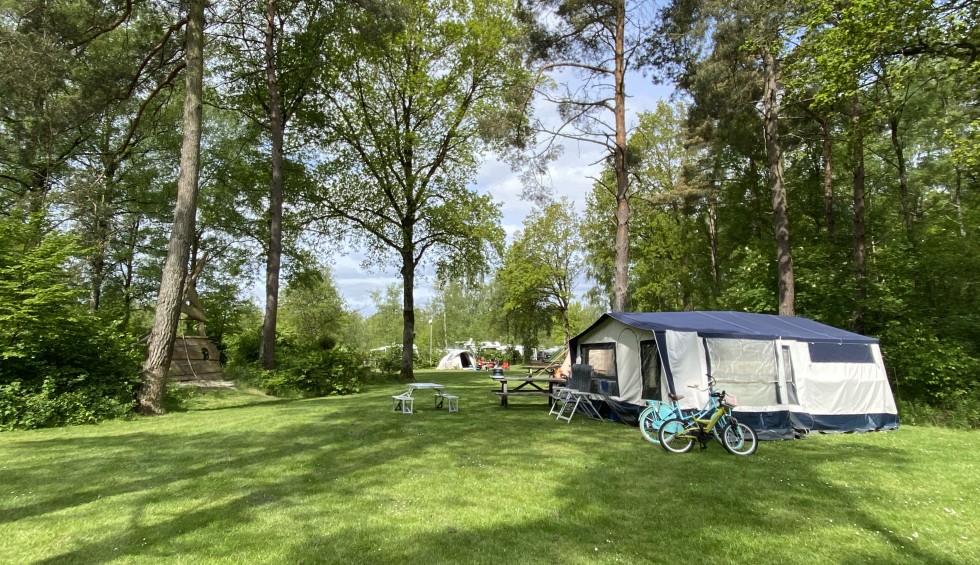 Last chance: escape to Drenthe with our last minute vacations!
Fancy a spontaneous vacation in Drenthe? Then you are right with our last minute vacations in enchanting Drenthe. At Camping De Berken we offer the perfect opportunity to escape from the daily hustle and bustle and enjoy the peace and beauty of our region. Whether you are looking for nature walks, fun family outings or simply want to unwind in the green surroundings, our last minute vacations in Drenthe guarantee an unforgettable vacation. Grab your chance now and book your last-minute adventure at Camping De Berken!
Book your last-minute vacation here!
Last-minute pitches at Camping de Berken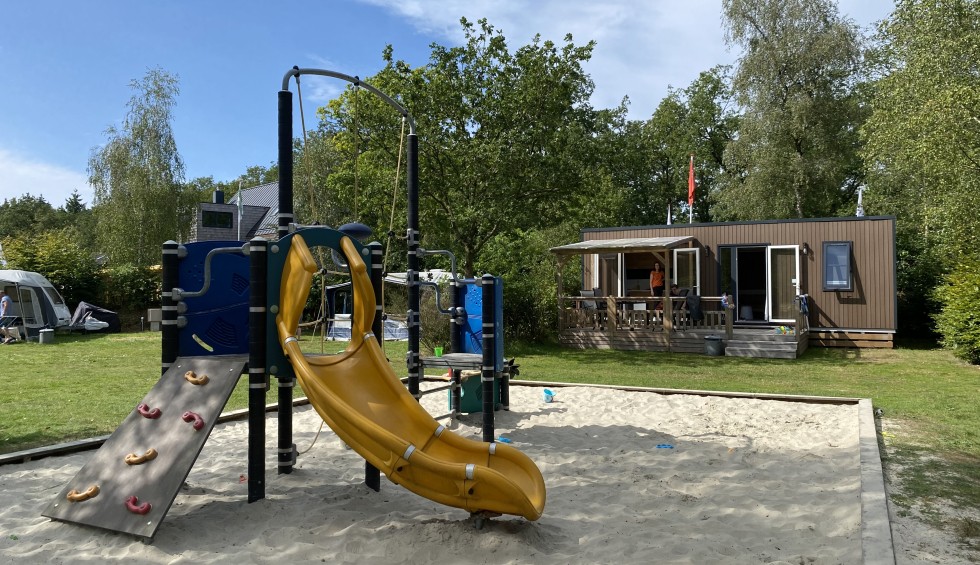 In need of a quick break? Rent a last-minute accommodation at Camping de Berken!
For those looking for a last-minute comfortable stay in nature, we offer last minute cottages for rent at Camping De Berken. Our cozy cottages and chalets are perfect for families and couples looking for a quick escape to Drenthe.

With all the amenities you need for a relaxing stay: from a fully equipped kitchen to comfortable beds, you can immediately enjoy a hassle-free vacation. Don't miss this opportunity and book your last minute cottage now for a carefree stay in the beautiful surroundings of Drenthe.
Check out last-minute availability here!
Last-minute cottages at Camping de Berken
Going on an adventure together: a last-minute family vacation!
Make your last minute vacation in Drenthe an unforgettable family vacation at Camping De Berken. Our last minute cottages and spacious camping sites provide the perfect base for quality time with your family. Exciting adventures await in the immediate vicinity, such as family hikes through the vast forests and moorlands or bike rides past cozy villages and beautiful landscapes.

There are plenty of activities for families in the area! Visit nearby attractions such as Drouwenerzand amusement park or the Hunebedcentrum in Borger where you can learn about the rich history and culture of Drenthe. At our campsite, we strive to make your family vacation unforgettable, filled with adventure, discovery and precious moments together.
Activities in the surrounding area
Leuk voor kinderen
We waren een aantal dagen op de Berken. Een fijne camping voor kinderen tot een jaar of 11. Met leuke buitenspeeltuinen en een indoorspeeltuin. De indoorspeeltijd is echt leuk voor de kinderen tot een jaar of 11. Verder is het sanitair heel schoon. Het personeel en de recreatie super aardig. Voor kinderen die van paarden houden is er een manege in de buurt. Daar maken ze mooie bosritten en is aardig personeel. Ik zou de camping zeker aanraden als je kleine kinderen hebt.
Esther Hayema
Zoover, 16 augustus 2023
Nice and quiet, the bird sounds predominate.
We had a comfort pitch XL. Lovely spacious, Eectricity, own water connection and drainage. We could be completely self-sufficient. All pitches are enclosed by a hedge. Large picnic table and place to put the bicycles... Directly into the forest / field to walk with the dog, blissful! Nice and quiet, the bird sounds predominate.
Monique Van Middelkoop
6 juni 2021
A perfect campsite to explore Drenthe
A very nice campsite with clean and tidy sanitary facilities The camping pitch was covered with a piece of artificial grass and this meant that the entrance to your camping pitch was always clean. Waste was collected in a bin per pitch, preventing pests from spreading the waste.
Jos en Ans
juli 2023
Wonderfully relaxing for young and old !!!
A wonderful campsite for older people and couples with young children (Max 10 a 12 years).We stayed here for three weeks to our complete satisfaction!!! The piece of artificial grass under the awning is perfect, so dry and feels nice on your feet 🦶!!! No water in the awning because it is laid out a bit convex very nicely. We have been on many similar campsites (comfort pitch) but this campsite is top!!! Lovely spacious pitches paved main paths and neat washrooms. Friendly team and fun entertainment for the little ones.
Fred en Conny
juli 2023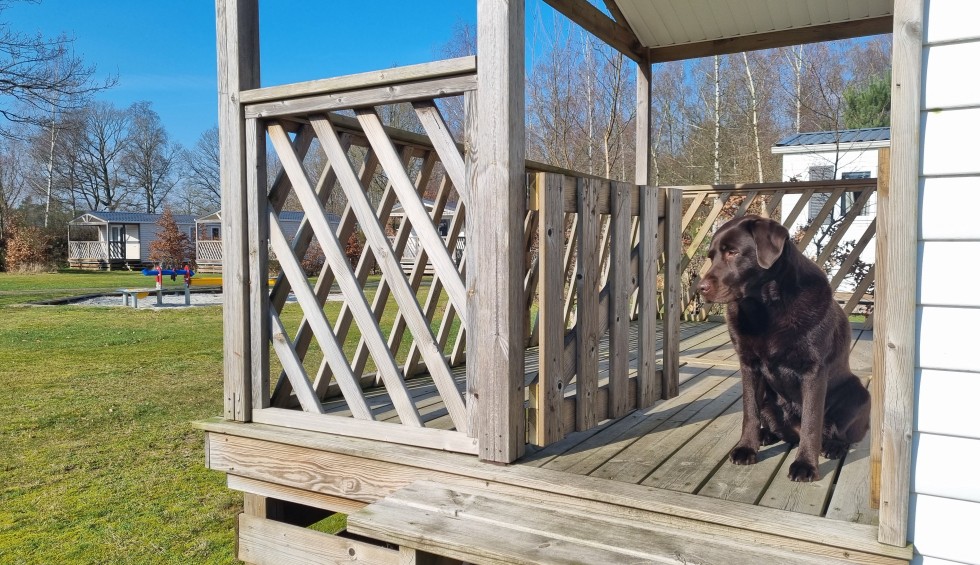 Head out with your four-legged friend!
At Camping De Berken, we also welcome last-minute bookings for holidays with pets in Drenthe. Our pet-friendly accommodation and camping pitches offer the ideal refuge for you and your beloved pet. Explore the beautiful countryside, take long walks through the wooded surroundings and enjoy quality time with your dog. Whether you choose a last-minute cottage or a spot at our campsite, with us you are guaranteed a warm welcome for both you and your faithful friend. Pack your bags and go on a last minute adventure with your pet in Drenthe!
Book a holiday with your dog at Camping de Berken now!
Enjoy at Camping de Berken in Drenthe!