Nature cottage Assen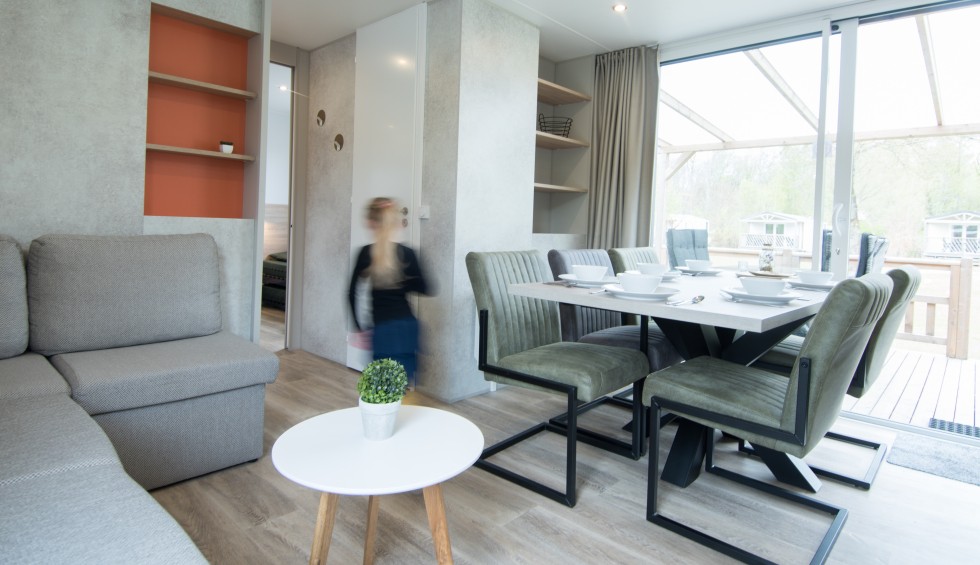 Find your perfect nature cottage at Camping de Berken near Assen
Looking for a nature cottage near Assen? Then take a look at Camping de Berken! Our campsite is located in beautiful natural surroundings where you can hear the birds singing and enjoy the peace and quiet. We have a wide choice of accommodation.
We have chalets for four or six persons and even two-person cottages. There is a suitable accommodation for every group. Moreover, there is plenty to do near the campsite. For example, you can visit the Drents Museum or take a nice walk in the nearby Drouwenerzand.
In short, if you are looking for a relaxing holiday in a nature cottage, Camping de Berken is the place to be.
View the different nature cottages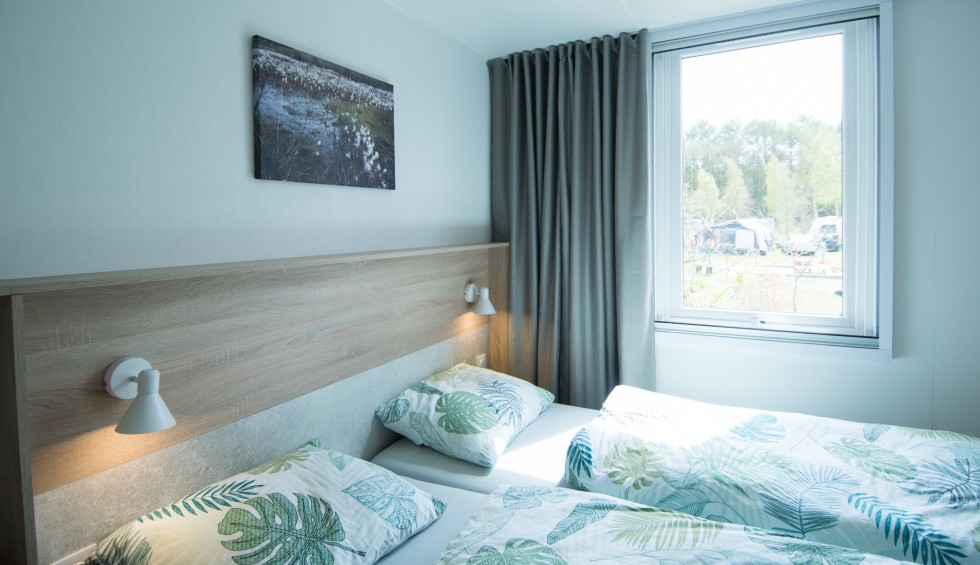 Therefore a nature cottage near Assen!
Quiet location 20 km from Assen
Spacious nature cottages for 2, 4 and 6 persons
Fully equipped
Own kitchen
Sunshade or canopy
Luxury veranda plus outdoor set
A television and wifi
Comfortable beds
Fine bathroom
Parking next to the accommodation
Beautiful cycling and walking routes from the campsite
Several dolmens within walking and cycling distance from the campsite
Surrounded by woods and heathland
Ideal base due to central location
Book a nature cottage near Assen
Rent a nature cottage near Assen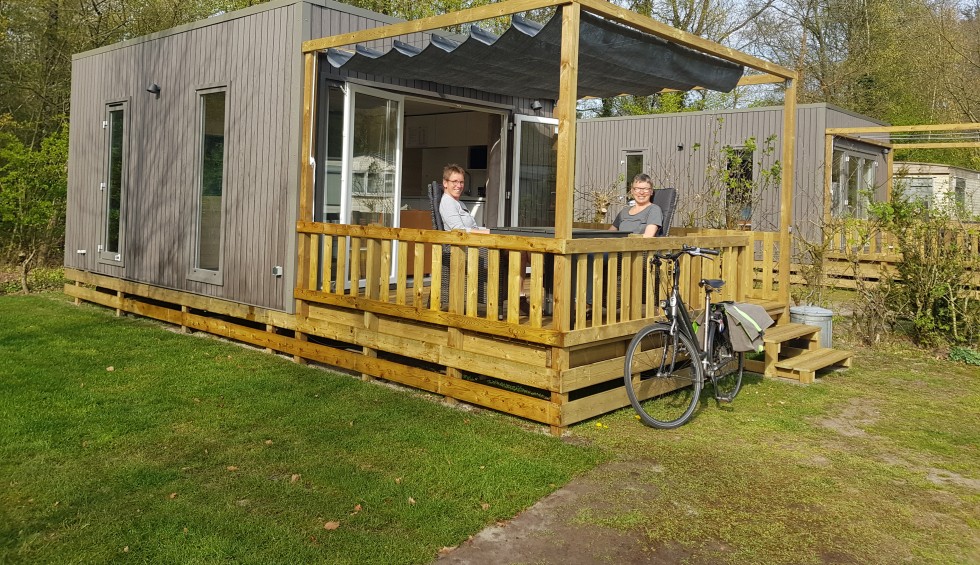 Escape the hustle and bustle in our luxury nature cottages near Assen
If you are looking for a unique weekend away in the Drenthe countryside, our luxury Berken Studios for 2 persons near Assen are highly recommended. These cottages offer not only a comfortable place to stay, but also all the luxury you need to completely unwind.
The luxury cottages are specially designed for couples looking for a getaway in nature. The cottages are fully equipped and have a comfortable seating area for you to enjoy together.
Besides the comfortable interior, the cottages also have a TV and free Wi-Fi, so you can stay in touch with the outside world during your stay. But most importantly, you can enjoy the peace and quiet of the Drenthe countryside.
If you are looking for a nature cottage near Assen, the luxury Berken Studios are certainly a good choice. The combination of luxury and nature allows you to completely escape the hustle and bustle of everyday life and completely unwind here.
Check here the availability of the Berken Studio de luxe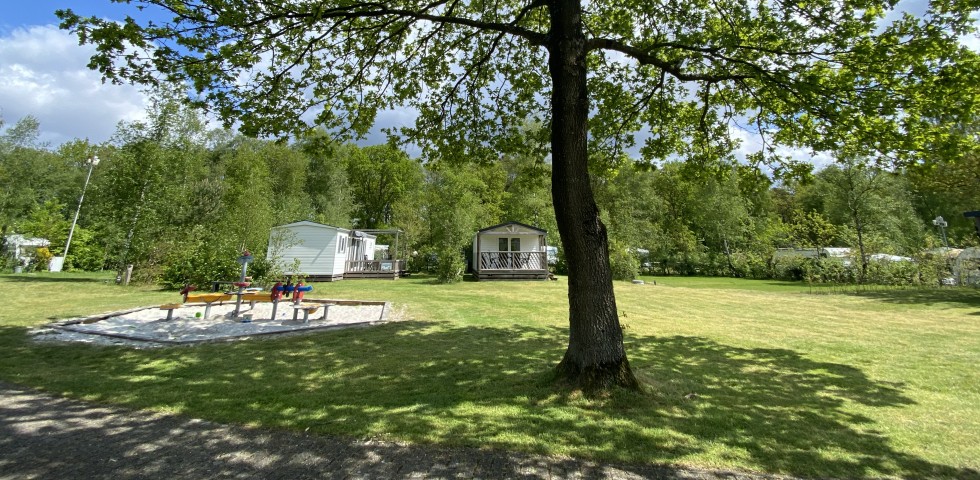 Beautiful, quiet campsite
If you are looking for a beautiful, quiet campsite with many possibilities visit Camping De Berken. The campsite has beautiful pitches with privacy. We had a pitch with private sanitary facilities which look neat. A few steps and you are in the beautiful countryside of Drenthe and you can walk for miles from the campsite. Cycling from this campsite is also wonderful. Both on touring bikes and mountain bikes. But if you want to relax by your tent or caravan, you can sit quietly at your pitch. Staff are also very helpful and friendly. The laundry room looks neat but also the living room where there are several books you can read looks neat. Unfortunately we could only stay for a long weekend, we were not free for any longer, but we will definitely come back.
Yvonne Mulder - De Jong
june 2022
Relaxed, quiet, tidy and welcoming campsite
Great campsite clean, quiet and spacious. Our stay in studio de luxe: clean, tidy and fully equipped with excellent beds and nice chairs on the veranda. Definitely recommended. We were offered a booklet with cycle routes from the campsite and the welcome package was certainly to our liking. In the immediate vicinity Borger and Gasselte enough opportunities for terraces and eateries. A place to return to!
Jeltje
08-09-2020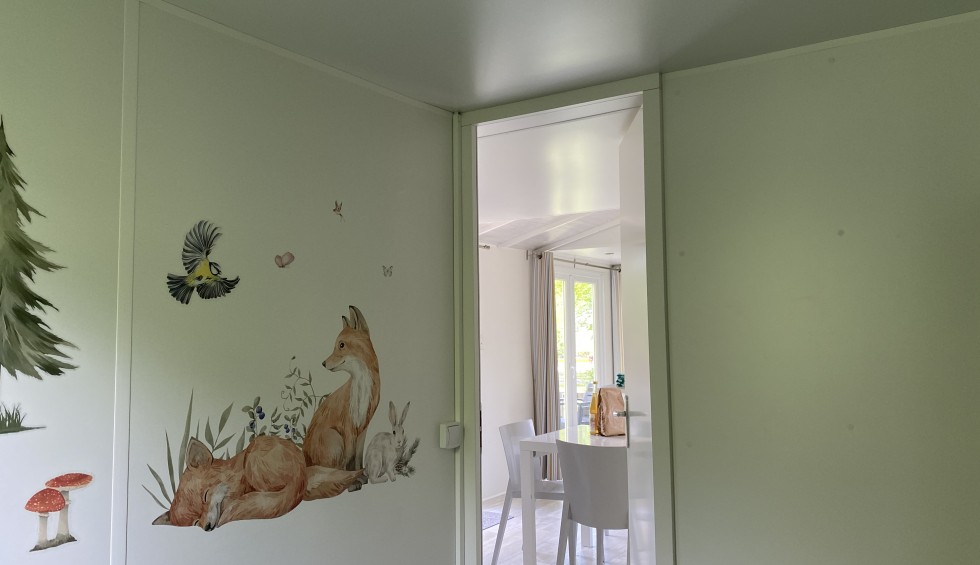 Nature cottages for the best family holidays
For an unforgettable family holiday, family chalets are the perfect accommodation. These spacious chalets offer enough space for a family of six and are equipped with all the conveniences you need during your holiday.
The cosy interior of the family chalets is sure to please children. There are even animals in the bedrooms, which give the rooms an extra fun touch. This way, children will feel right at home and can sleep soundly after a day of adventure in nature.
Best of all, there is a family box full of outdoor games in the chalets. For example, you can play a game of Kubb or petanque together. There is something for everyone and so the whole family can enjoy the holiday in nature.
Check the availability of the family chalets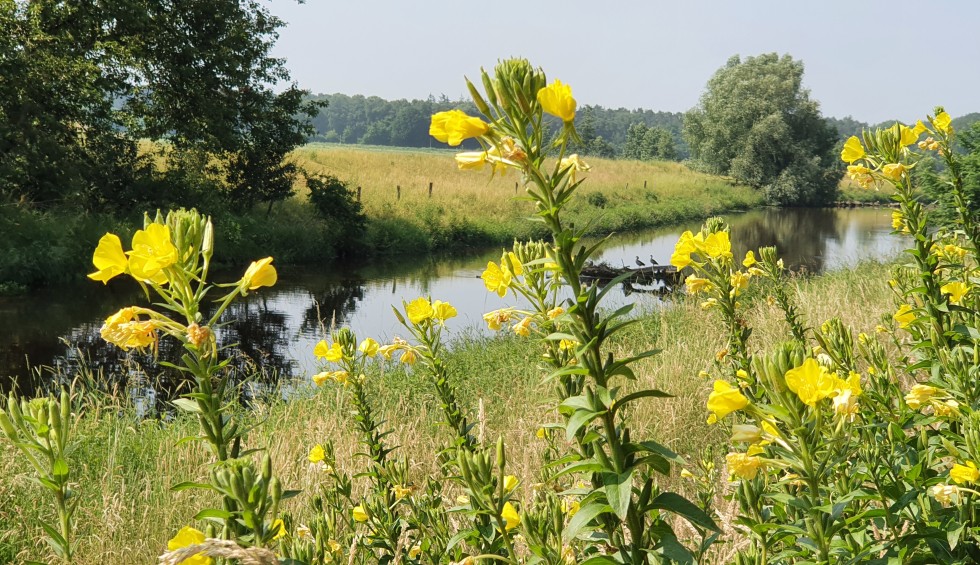 Discover the surroundings of your nature cottage near Assen with these five tips
If you are staying in a nature cottage near Assen, there are plenty of fun activities to do in the area. Below are five tips for a successful holiday:
1. Visit the Drents Museum in Assen and discover the rich history of Drenthe.
2. Hire a bicycle and explore the beautiful National Park Drentsche Aa. Here you can enjoy the peace and quiet of nature.
3. Go back in time and admire the impressive dolmens in Borger.
4. Explore the area around the campsite with beautiful nature, such as the Drouwenerzand nature reserve. Here you can go for lovely walks and enjoy the peaceful surroundings. And the best thing: you can walk straight into this area from the campsite!
5. End the day with a drink on the veranda of your nature cottage and enjoy the peace and space around you.
In short, there is plenty to do near your nature cottage in Drenthe. Whether you are looking for culture, nature or relaxation, these five tips offer something for everyone.
Read more about the surroundings!
Impressie recreatieprogramma