Charming campsite drenthe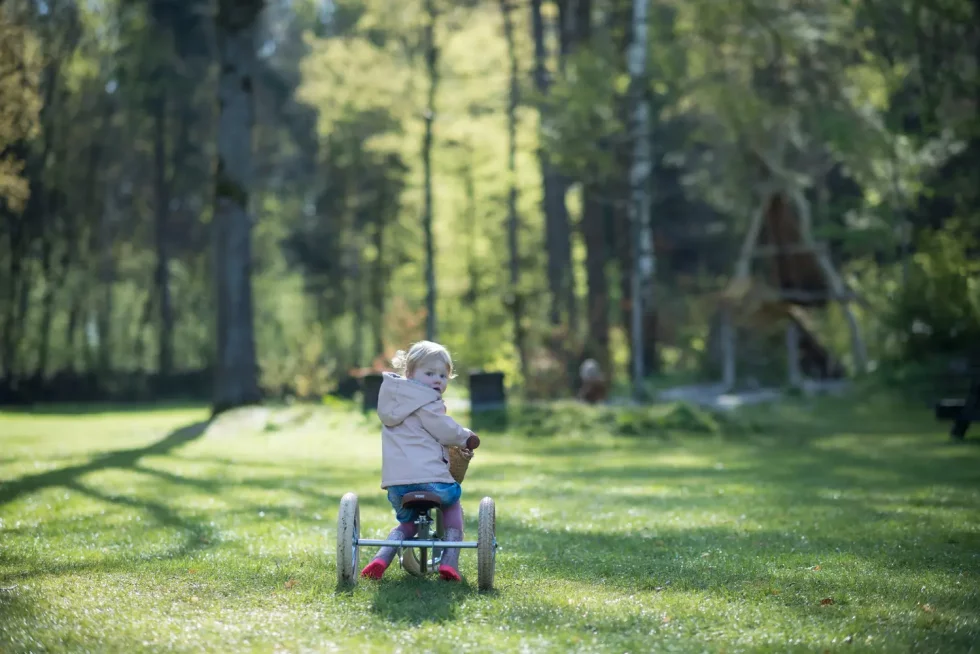 Erholen Sie sich auf einem charmanten Campingplatz in Drenthe
Charmecamping de Berken in Gasselte ist ein absolutes Muss für alle, die einen ruhigen und schönen Platz in der Natur suchen. Der Campingplatz liegt direkt am Wald und bietet schöne, geräumige Stellplätze für Wohnwagen, Wohnmobile, Faltanhänger und Zelte gleichermaßen. Neben den großen Stellplätzen und der schönen Umgebung ist unser Campingplatz bekannt für seine Kleinheit und persönliche Betreuung. So fühlen Sie sich wie zu Hause und können sich richtig entspannen. Auch die Sanitäranlagen des Campingplatzes sind nicht zu verachten. Sie sind sauber und gut gepflegt und sorgen für zusätzlichen Komfort während Ihres Aufenthalts. Alles in allem ist charmcamping de Berken in Drenthe der richtige Ort, um sich zu besinnen und die Schönheit dieses charmanten Campingplatzes zu genießen.
Schauen Sie sich das Camping- und Mietangebot unseres charmanten Campingplatzes an!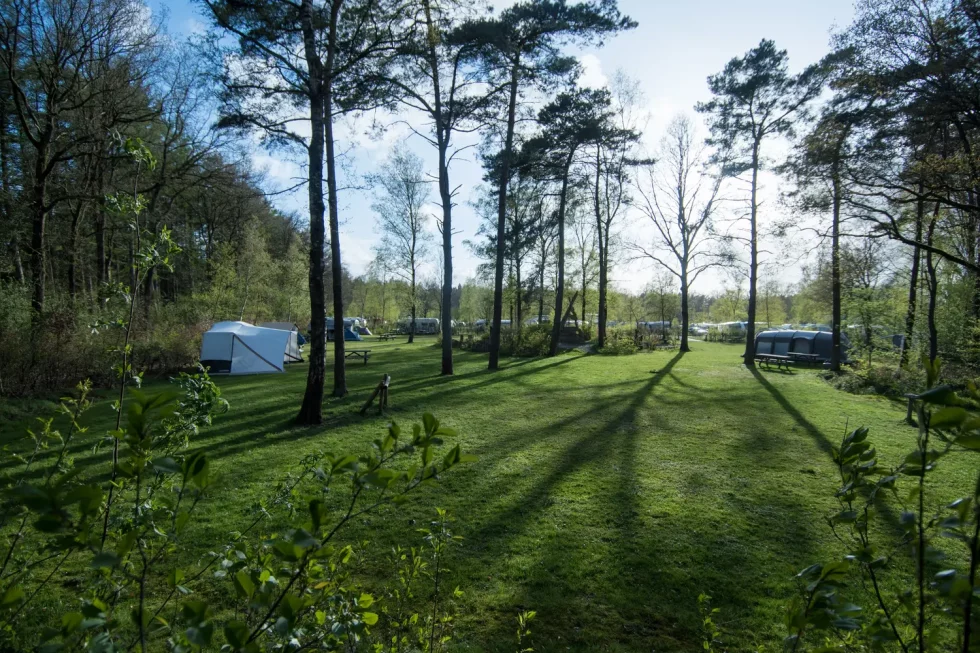 Discover the charm of the car-free tent site
At our charm campsite in Drenthe, you will discover the charm of the car-free tent site. Here you can enjoy the peace and quiet without being disturbed by car traffic. The spacious tent pitches are equipped with a picnic bench and offer more than enough space for children to play in nature. As there are no cars, children can play safely. This creates a relaxed atmosphere and more nature experience. The car-free tent site is also suitable for trailer tents. All in all, the car-free tent site at our nature campsite in Drenthe is highly recommended for those looking for peace, space and cosiness.
Check availability on the car-free tent site
Lovely well-tended campsite in the middle of nature
What a lovely well-tended campsite in the middle of nature. But above all very friendly, helpful owners and staff who do everything to make your holiday more enjoyable. We had private sanitary facilities and they looked perfect but also the sanitary building was spotlessly clean. We had a wonderful time. Really a big 10 from us and highly recommended. We will definitely go back. Regards Jan and Belinda
Belinda Mansvelders
29 april 2021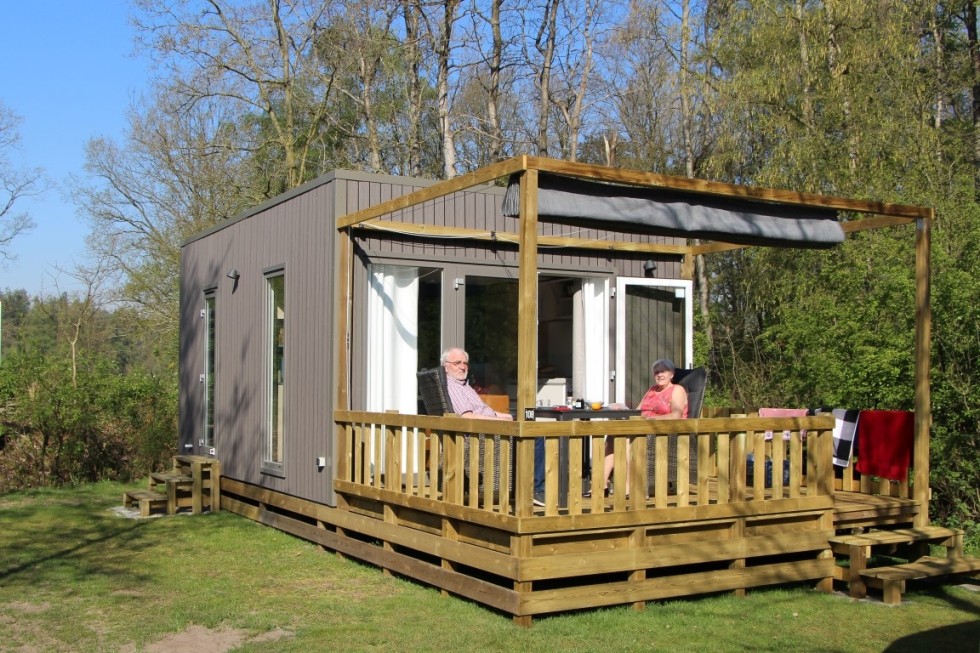 Accommodations at our charm campsite
Accommodation and facilities are important aspects when choosing a campsite. At our charm campsite in Drenthe, a variety of accommodation is available, including chalets/small cottages that are completely self-sufficient. These nature cottages are quietly located or are on a field with play facilities, depending on what you prefer. The cottages have a canopy or retractable sunshade, so guests can also enjoy the nice weather outside. Special cottages are also available for up to two people and it is possible to rent a chalet with or without a dog. Glamping with a unique camping experience is possible at this charm campsite in Drenthe. Here you can enjoy peace and quiet with the luxury of home. Besides the accommodation, the campsite also has a cosy catering establishment where guests can enjoy a snack and a drink. In short, various accommodation and facilities are available at the charm campsite in Drenthe to make your stay as pleasant as possible.
Glamping at our charm campsite in Drenthe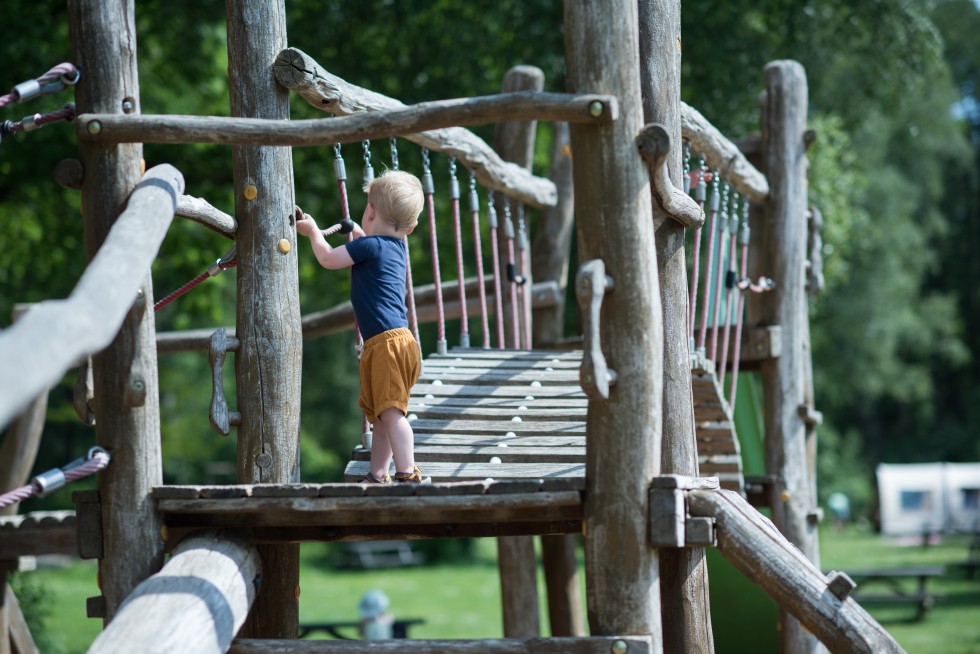 Child-friendly charm campsite
A child-friendly charm campsite in Drenthe is the ideal holiday destination for families with young children. At this campsite, there are several playgrounds in the fields where children can have fun while parents enjoy their camping pitch or rented accommodation. The campsite also has an indoor playground where children can play even when the weather is not so good. The entertainment programme in the May and summer holidays provides extra entertainment and fun for the children, while parents have some time to themselves. Last but not least, the children's sanitary facilities at this charming campsite are perfectly tailored to the needs of children. This makes camping with children a lot more comfortable and convenient. In short, a child-friendly charm campsite in Drenthe offers everything a family with young children needs for a successful holiday.
Check out our campsite's child-friendly facilities!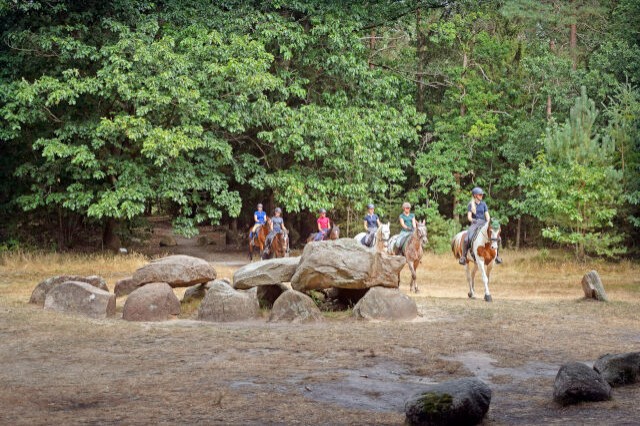 Plenty to do in the immediate surroundings in Drenthe
If you stay at a charm campsite in Drenthe, there are plenty of activities and sights nearby that you should not miss. For example, you can follow wonderful cycling and walking routes through the beautiful countryside of Drenthe. You can also visit the impressive dolmens in the area. Another must is the boomkroonpad, where you can enjoy various walking routes and spectacular views from a great height. For a day out with the whole family, Wildlands Adventure Zoo Emmen is highly recommended. Nature lovers can explore Drouwenerzand on foot and cyclists can discover the National Park Drentsche Aa. In short, there is plenty to do for young and old at and around the charming campsite in Drenthe.
See what else you can do in the area
Sustainability and environmental friendliness
Our charm campsite in Drenthe is aware of the importance of sustainability and environmental friendliness. The use of solar panels for energy generation is therefore an important part of the campsite. This reduces CO2 emissions and energy bills.
Another important aspect is waste separation and recycling. The campsite has several waste bins where guests can separate their waste. This ensures that as little waste as possible ends up in landfills and raw materials are recycled.
The use of eco-friendly cleaning agents also contributes to sustainability and eco-friendliness. This prevents harmful substances from entering the environment.
At Charmecamping Drenthe, attention is also paid to limiting water consumption. For example, water-saving shower heads are used and guests are encouraged to shower for shorter periods.
The campsite shop offers organic and local products. This stimulates the local economy and reduces the kilometres travelled to bring food to the campsite.
Finally, sustainable transport such as cycling and walking is encouraged. Various cycling and walking routes are available and there is space to safely store bicycles. This minimises car use and contributes to a more sustainable world.
Get a quote or book directly!
Enjoy the surroundings of this quiet campsite in Drenthe