Kleine camping voor peuters
Camping for toddlers in Drenthe
Camping de Berken is a fun, small-scale children's campsite that is ideal for toddlers. This campground is specially equipped for children aged 0-4 and offers many play equipment and activities tailored to the children's age.

A big advantage of Peuter camping de Berken is the entertainment program that is specially tailored to the age of the children. This allows toddlers to play and learn in a fun and safe way.

Our toddler campsite is located in the nature of Drenthe, providing a quiet and natural environment for camping with toddlers. This is perfect for parents looking for a relaxing vacation with their toddler.

If you are looking for a nice campsite for toddlers, Peuter camping de Berken is definitely recommended. The campsite offers plenty of facilities and activities to keep the little ones entertained and parents can enjoy a relaxing vacation in nature.
Check out our campsite for toddlers in Drenthe!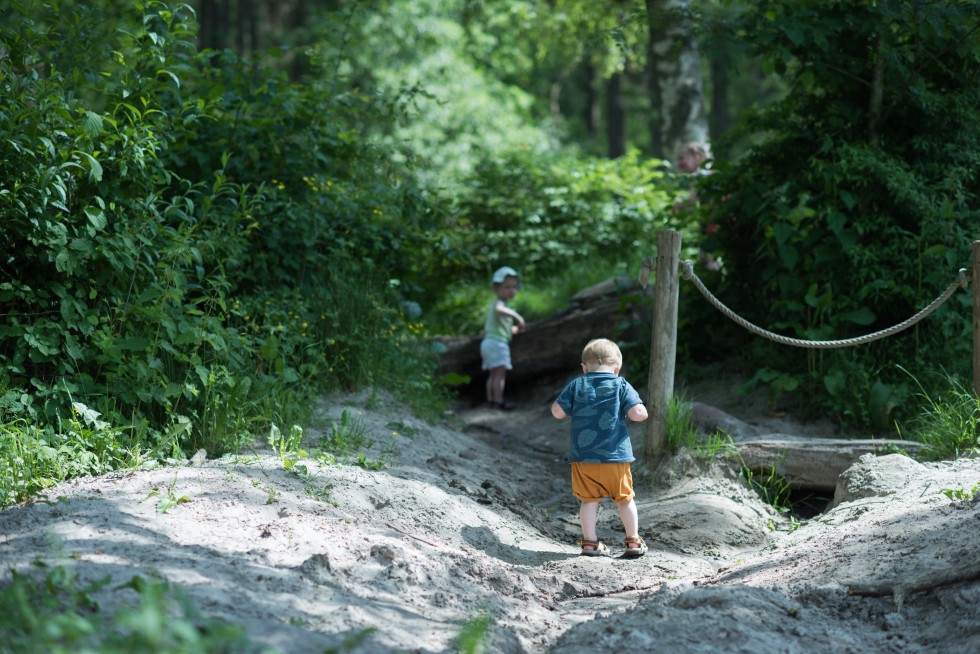 That's why our toddler campsite!
Small-scale and clearly arranged site
Playgrounds directly at the various pitches/accommodations
Car-free tent site with a natural playground
Paddling pools for toddlers
Toddler-friendly chalets for rent with spacious covered veranda
Indoor playground so the children can always play
Recreation programme in the holidays with various activities for toddlers
Near free swimming lake 't Nije Hemelriekje (ideal for toddlers)
Near deer park and Gasselte sheep flock
Curious about our toddler-friendly facilities?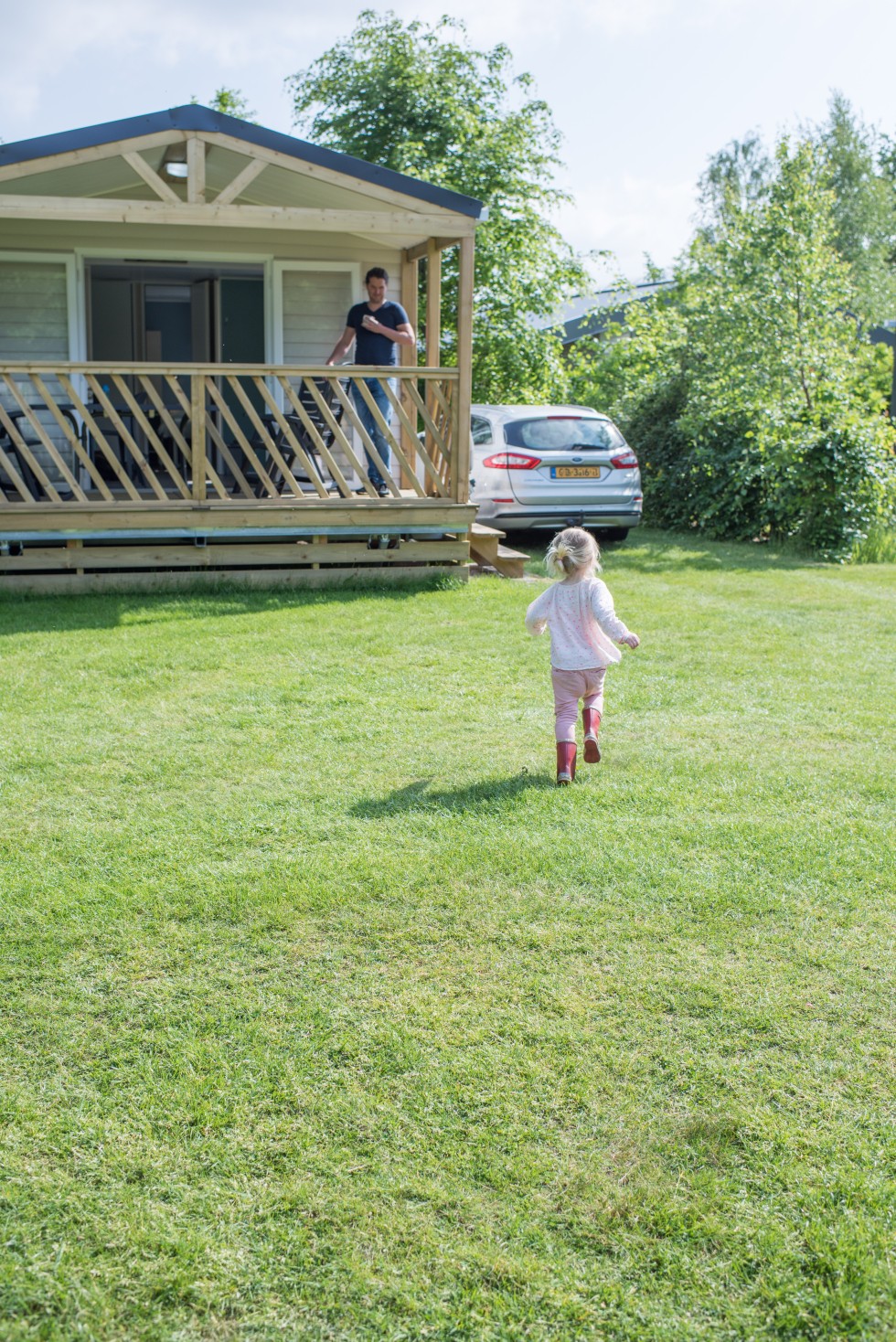 Rent a child-friendly holiday home in Drenthe
Are you looking for a child-friendly holiday destination in Drenthe? Then rent a holiday home specially equipped for families with young children. The holiday home is located on a campsite which is suitable for toddlers and where child safety comes first.
From the holiday home you have a view of a playground where the little ones can have fun while you enjoy a cup of coffee on the spacious veranda. It is also possible to book extra child facilities such as a cot and high chair. This way, you don't have to bring everything yourself and you can fully enjoy your holiday.
The cottage is ideal for families with young children as it is fully equipped to meet their needs. For example, there are family chalets with a games box where the whole family can have fun outside when the weather is not so good. Moreover, camping with toddlers is also possible at this campsite, should you prefer to stay in a tent. In short, a great campsite for toddlers where children will not be bored for a moment.
Book one of our toddler-friendly holiday homes!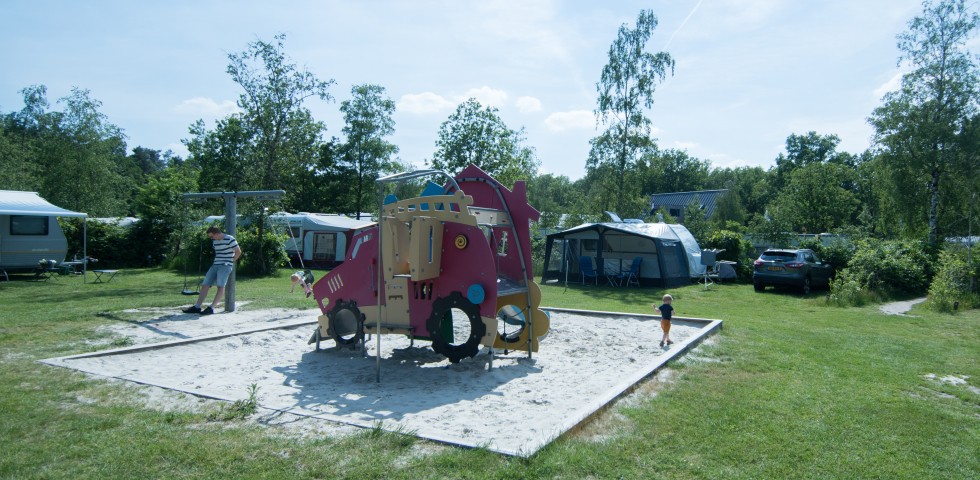 Really a campsite to go to with children!
Really a campsite to go to with children from 0 to 10 years. Lots of playgrounds, a clear campsite, the kids can ride their bikes around without any problems. fun short activities and good service. Car pool for toddlers, family shower, 7pm still open store for ice cream etc.
Paulien Rigter
augustus 2020
Very nice campsite for families with small children
Very nice campsite for families with small children. Very nice animation team. There are many different types of pitches and cottages. There is a lot to do in the area. Playground: There are several playgrounds. Toilets: Clean toilet building. Is well maintained. Suitability for dogs: Is an excellent campsite for dog owners. Lots of walking opportunities.
Anneke Hakkesteegt
augustus 2022
Plenty to do for families with small children
Camping de Berken is a friendly quiet campsite, suitable for older people but also for families with small children.
There is plenty to do. Places with private sanitary facilities and places with playgrounds for the little ones it is clean and a nice walking environment. Great campsite.
Fre Ridderbos
september 2022
If you're looking for fun activities for toddlers during a camping holiday, you don't have to look far. There are plenty of options around the campsite to keep your little ones entertained. Below, we have listed some suggestions for you.
Activities in the area
A visit to Wildlands zoo in Emmen is an absolute must for toddlers. Here they can come face to face with wild animals and marvel at the beautiful nature. Also within walking distance of the campsite is sand drift Drouwenerzand. This is a wonderful place where toddlers can play and romp for hours. And how about a visit to Kabouterland in Exloo? Here the little ones imagine themselves in a fairytale world and can go on adventures in the gnome forest.
Experiencing nature
For a real nature experience, there are several options in the area. There is the sheep flock in Gasselte and the deer park, where toddlers can get to know different animals. The Boomkroonpad is also a must for toddlers who love nature. Here they can play and climb among the trees. The adventurous Sabertooth Tiger Path is also a fun activity for toddlers. Here they can look for fossils and learn about the history of the earth.
Swimming
On hot days, it is great to cool off in the water. Fortunately, there are several options in the area for toddler-friendly swimming fun. These include the free swimming lake 't Nije Hemelriek, where toddlers can splash and play safely. There are also several toddler-friendly swimming pools in the direct vicinity of the campsite, such as the toddler-friendly subtropical swimming paradise in Veendam; Tropiqua.
In short, there are plenty of activities around the campsite suitable for toddlers. Whether you are looking for nature experience, adventure or swimming fun, there is something for everyone! Remember to plan well in advance and see which activities are best for your little ones. That way, the holiday will be an unforgettable experience for the whole family.
Benieuwd naar meer bezienswaardigheden in de omgeving?