Campsite Drenthe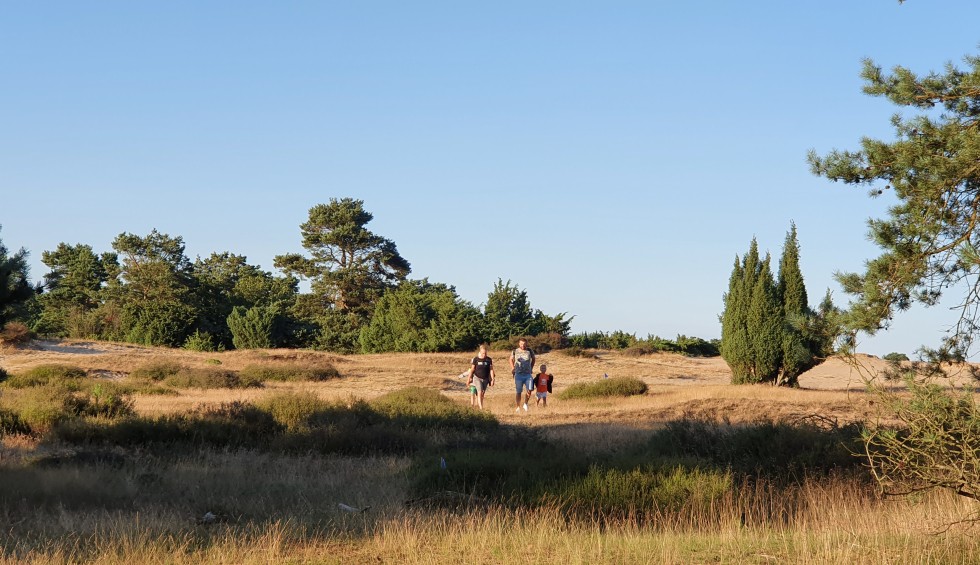 Comfortable camping in Drenthe
Are you looking for a cosy campsite in Drenthe? Then Camping de Berken is the place to go! Camping de Berken is a campsite that is located right at the heart of the Drenthe nature. At our place you can camp comfortably in natural surroundings, free from crowds or noise. It allows you to completely unwind during your holiday.
More information? Contact us
You can stay at our campsite with your own campervan, caravan, pop-up camper or tent. Almost all pitches have electricity (16 amp.), water, waste water drainage and a TV connection. In addition, 36 pitches have their own bathroom, so that you'll have a private shower, toilet and wash basin at hand. Most pitches are bordered by bushes on three sides, offering you privacy and shelter.
It's also possible to hire a fully equipped static caravan or hiker's cabin at our campsite in Drenthe.
Come camp with us in Drenthe!
Motorhome site at Camping de Berken
At our campsite in Drenthe, there are inexpensive camper van pitches with luxury facilities. Facilities such as electricity, water and waste facilities are available at the camper pitches. As a result, campers do not have to look far to find these basic necessities. In addition, it is also possible to take beautiful cycling and walking tours through the beautiful countryside of Drenthe from the caravan sites. It is therefore not surprising that camping in Drenthe is becoming increasingly popular. There are many sights to see in this province, which makes a visit to our camper parks definitely worthwhile. Will we see you soon?
Book your inexpensive camper van spot now!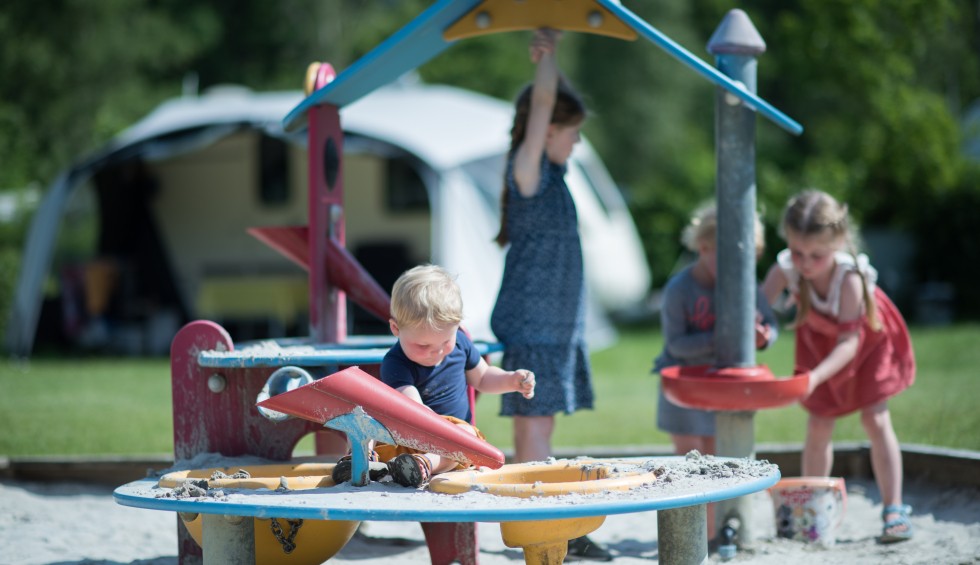 What to do at our campsite?
At Camping de Berken in Drenthe, you won't be bored! Escaping from the busy city life and enjoying a holiday in the beautiful countryside of Drenthe is exactly what you find at Camping de Berken. Our campsite is located near a beautiful nature reserve and beautiful cycling and walking routes are there for the taking. Are you not bringing your own bike? You can also rent bikes at our campsite.

For children
We are the ideal holiday location for families with children aged 0 to 10. During the May and summer holidays we have an animation team that provides various challenging activities for your children. Various fields have playground equipment where children can have a great time. Our campsite in Drenthe also has a large indoor playground where children can play when the weather is less clement. There is an exciting large playground where children can climb and clamber around. There is also a toddler play corner and a craft loft. When your child is having a good time, you are truly on holiday!
Things to do
Rent a chalet or studio in Drenthe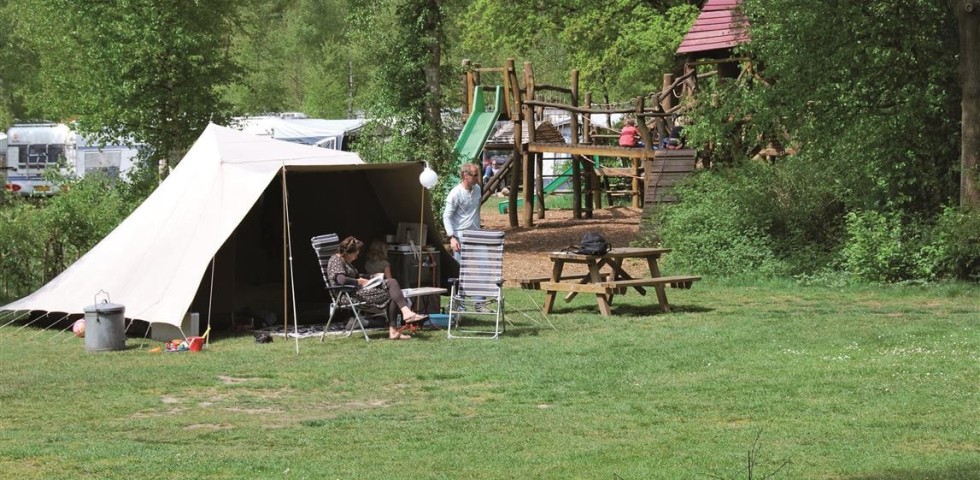 Beautiful, quiet campsite
If you are looking for a beautiful, quiet campsite with many possibilities visit Camping De Berken. The campsite has beautiful pitches with privacy. We had a pitch with private sanitary facilities which look neat. A few steps and you are in the beautiful countryside of Drenthe and you can walk for miles from the campsite. Cycling from this campsite is also wonderful. Both on touring bikes and mountain bikes. But if you want to relax by your tent or caravan, you can sit quietly at your pitch. Staff are also very helpful and friendly. The laundry room looks neat but also the living room where there are several books you can read looks neat. Unfortunately we could only stay for a long weekend, we were not free for any longer, but we will definitely come back.
Yvonne Mulder - De Jong
june 2022
Nice campsite, we were there for the 5th time!
It's clean, kid-rich and challenging here. Beautiful surroundings, close to wonderful recreation areas and a very committed leadership!
Rose Voogt
augustus 2022
Lovely campsite with spacious pitches and clean sanitary facilities
The campsite is beautiful, spacious pitches, clean sanitary facilities, at the pitch: water-electricity-drain-cai, a comfortable combination. More than enough walking and cycling routes.
Piet van der Horn
juni 2022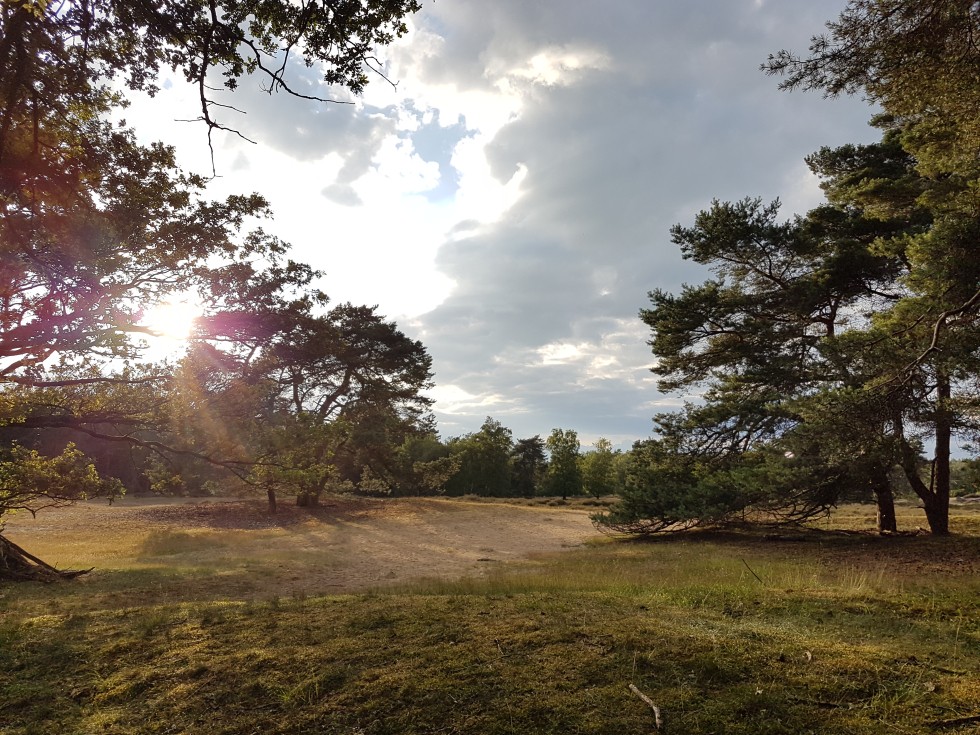 Discover the unique surroundings of our campsite in Drenthe
Drenthe is a beautiful province for camping and enjoying nature and landscape. The area has a lot to offer in this respect. For example, there are various nature reserves where you can fully enjoy your camping holiday. One of these areas is the Drouwenerzand, a vast nature area with heaths and moorlands. Here you can enjoy walking and cycling in peaceful, natural surroundings.
There are also natural lakes and swimming pools in Drenthe, such as the Gasselterveld and 't Nije Hemelriekje, 3 km from the campsite. Here you can cool off in the water on hot summer days and enjoy the beautiful surroundings. Drenthe is also home to many dolmens. These stone structures are thousands of years old and offer an interesting insight into the history of the region.
For true nature lovers, Nationaal Park de Drentsche Aa is an absolute must. This park is located in the Drentsche Aa river basin and offers a unique combination of nature, culture and landscape. The Unesco Global Geopark de Hondsrug is another special nature area that is definitely worth a visit. Here you can walk through a landscape formed by the ice age and enjoy impressive geological phenomena.
All in all, Drenthe offers beautiful natural surroundings that you can fully enjoy as a camper. Whether you like hiking, cycling, swimming or just relaxing in nature, in Drenthe you will find it all. Our campsite in Drenthe is perfect for a wonderful holiday among nature. With all these beautiful natural highlights, our campsite in Drenthe is highly recommended for every camping enthusiast.
Al met al biedt Drenthe een prachtige natuurlijke omgeving waar je als kampeerder optimaal van kunt genieten. Of je nu houdt van wandelen, fietsen, zwemmen of gewoon lekker ontspannen in de natuur, in Drenthe vind je het allemaal. Onze camping in Drenthe is perfect voor een heerlijke vakantie in de natuur. Met al deze mooie natuurlijke hoogtepunten is onze camping in Drenthe dan ook een echte aanrader voor iedere kampeerliefhebber.
Discover more about the surroundings of our campsite
Cycling and walking routes from our campsite in Drenthe
Drenthe is a beautiful province for walking and cycling enthusiasts. There are countless routes that take you past the most beautiful spots. For true hiking enthusiasts, the Drenthepad is an absolute must. This long-distance path of no less than 329 kilometres takes you along the province's most beautiful natural and cultural-historical sights.
Cyclists also have plenty to discover in Drenthe. The cycling and hiking network is excellently developed and takes you along vast forests, heaths and farmlands. You can determine your own route and thus optimally enjoy the beautiful nature. A unique experience is cycling or walking past the dolmens. These prehistoric stones are a special phenomenon and are part of Drenthe's rich history.
For those who enjoy peace and quiet, a walk along the Drentsche Aa is an absolute must. Here you can enjoy the beautiful landscape and serene surroundings. And if you want to see all the hunebeds in Drenthe, you can follow the Hunebed Highway. This car route from Coevorden to Groningen takes you past all the hunebeds in the province.
Want to make the most of these routes? Then camping in Drenthe at Camping de Berken is the ideal option. Our campsite in Drenthe is the perfect base for an active holiday among nature. Whether you come with a tent, caravan or motorhome, there is always a suitable pitch at our nature campsite in Drenthe. So you can fully enjoy all the beauty that this beautiful province has to offer.
More information on hiking and cycling in Drenthe
Impression family campsite de Berken