Nature cottage Borger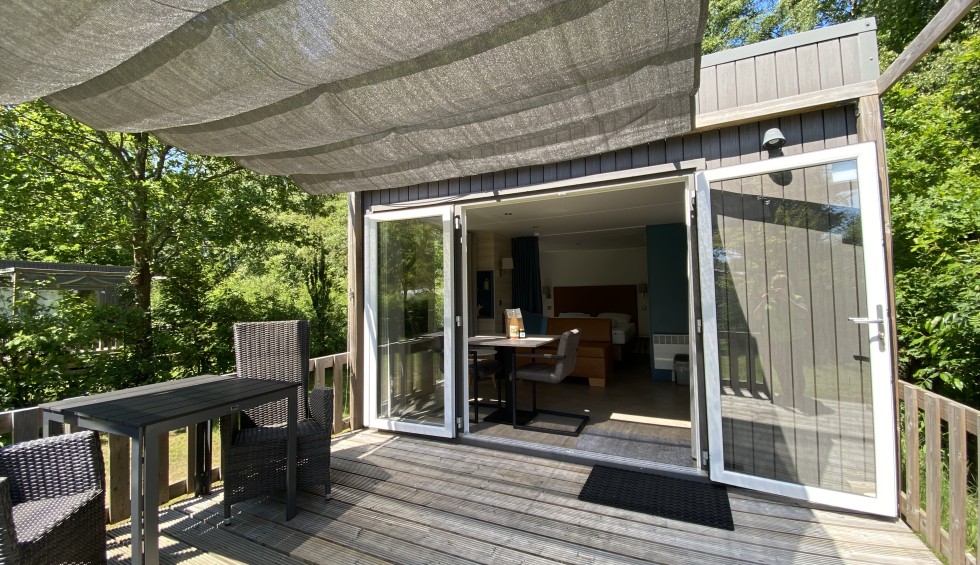 Holiday near Borger? Relax in a nature cottage!
In the beautiful surroundings of Borger, at Camping de Berken, you can rent cosy nature cottages. Our campsite offers the perfect place for a relaxing holiday in the midst of beautiful nature. Located in a quiet location, our nature cottages offer comfortable accommodation for a wonderful stay. Whether you choose the standard Birch Studio or the deluxe variant, both options are suitable for two people and offer a cosy and comfortable accommodation.
Our nature cottages are located at the edge of the forest, allowing you to enjoy beautiful walks and cycling tours in the surrounding area directly from your cottage. Moreover, our Birch studios are also suitable for guests who want to bring their dog, so that you can enjoy all the beauty that the Borger area has to offer together with your four-legged friend.
Book your stay in a nature cottage near Borger now and enjoy a wonderful holiday among nature. In our detailed description you will find all the facilities and activities you can expect during your stay with us. Whether you want to relax in nature, go hiking or cycling, there is something for everyone. Our accommodations are fully equipped and offer you a comfortable home away from home. Do not hesitate any longer and plan your holiday today. Hope to see you at Camping de Berken!
Book your stay in a nature cottage here!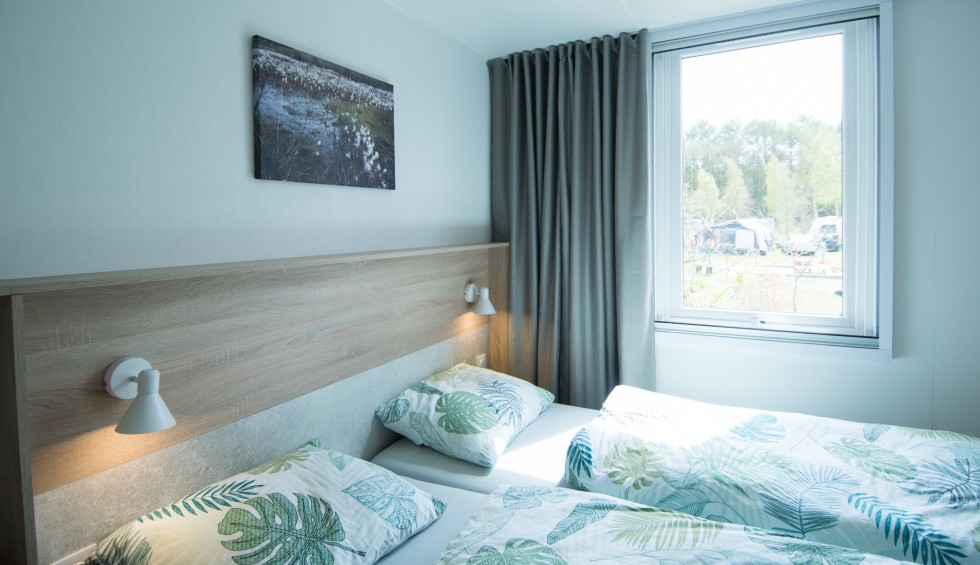 Therefore, a nature cottage near Borger!
Quiet location 5 km from Borger
Spacious nature cottages for 2, 4 and 6 persons
Fully equipped with own kitchen and bathroom
Sunshade or canopy
Luxury veranda plus outdoor set
A television and free WiFi
Comfortable beds
Parking next to the accommodation
Beautiful cycling and walking routes from the campsite
Several dolmens within walking and cycling distance from the campsite
Surrounded by woods and heathland
Ideal base due to central location
Book a nature cottage near Borger
Cottages at Camping de Berken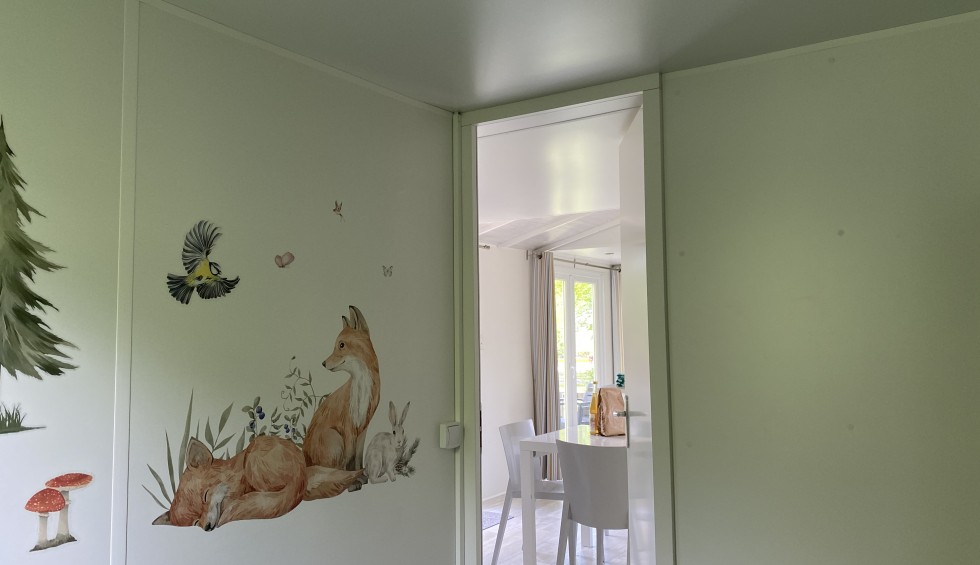 Nature cottages for the best family holidays
For an unforgettable family holiday, family chalets are the perfect accommodation. Our spacious chalets offer enough space for a family of six and are equipped with all the conveniences you need during your holiday.
Children will love the cosy decoration of the family chalets. For example, the bedrooms are decorated with animal themes, making the rooms extra fun. This ensures that children will feel right at home and sleep soundly after an adventurous day in nature.
Best of all, there is a family box full of outdoor games in the chalets. Think of games such as Kubb or bocce, which the whole family can enjoy. There is something for everyone, allowing the whole family to enjoy a holiday full of fun in nature.
Check the availability of the family chalets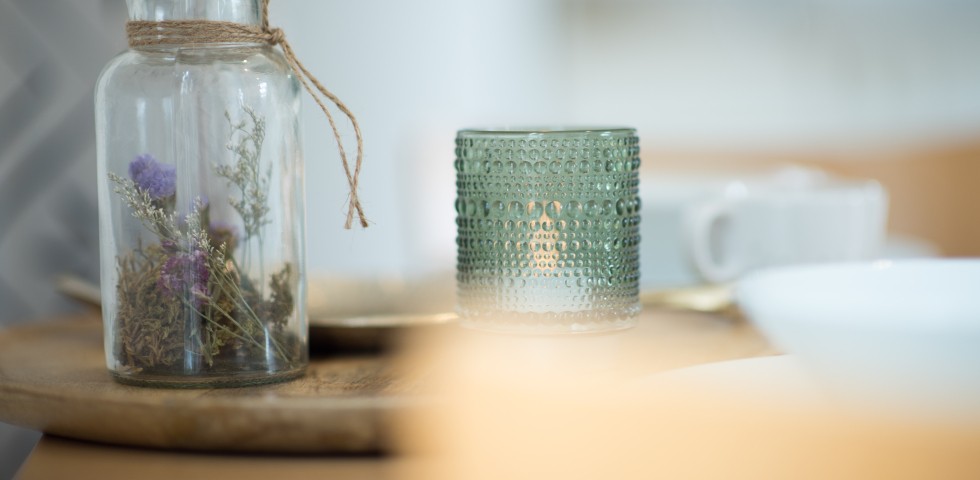 What a lovely holiday we had here.
What peace and quiet and space around the chalets. Beautiful surroundings and friendly staff!
Mini Prins
juni 2022
Small but very comfortable
Very friendly staff and clean, quiet campsite. We were in the small Berkenstudio with dog. It was small but very comfortable and everything was there. Our dog could walk on the terrace in peace as it was completely enclosed. You could walk the dog just a short walk from the studio. Lovely quiet environment, highly recommended to go there.
Snoek
april 2022
To be repeated and definitely recommended
Slept wonderfully in a Berkenstudio de Luxe. We had a beautiful teracce and all the necessary equipment was there. Friendly reception. Great. To be repeated and definitely recommended.
Toot van Tol
2022
Relaxed, quiet, tidy and welcoming campsite
Great campsite clean, quiet and spacious. Our stay in studio de luxe: clean, tidy and fully equipped with excellent beds and nice chairs on the veranda. Definitely recommended. We were offered a booklet with cycle routes from the campsite and the welcome package was certainly to our liking. In the immediate vicinity Borger and Gasselte enough opportunities for terraces and eateries. A place to return to!
Jeltje
08-09-2020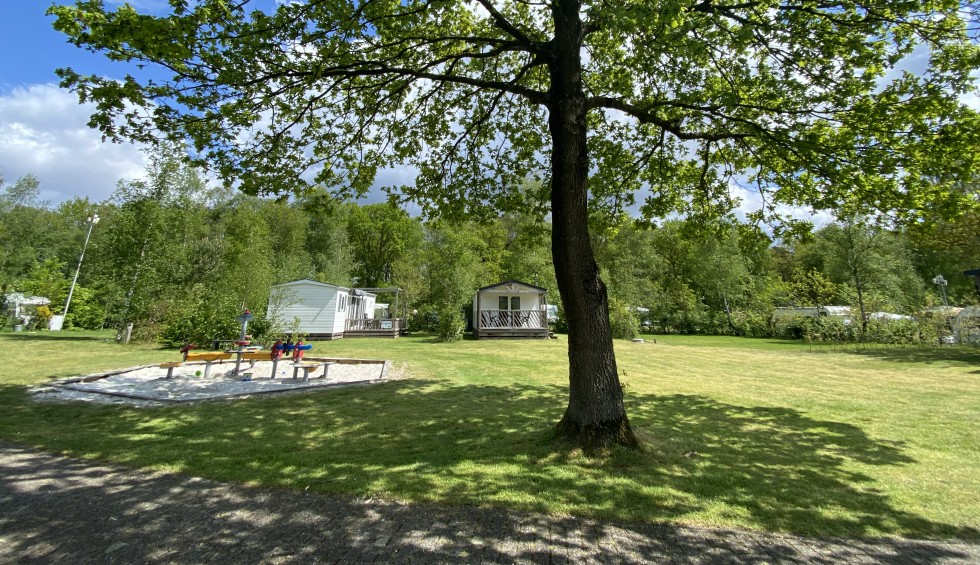 Experience an unforgettable holiday in Borger
Borger, located in beautiful Drenthe, is the ideal destination for a holiday home. This region is known for its impressive dolmens and fabulous nature.
There are numerous holiday homes for rent in Borger and its surroundings, allowing you to fully enjoy all the beauty this place has to offer. The area around Borger is rich in nature reserves, where you can enjoy hiking and cycling. The many cycling and hiking routes lead you past beautiful landscapes, vast forests and picturesque villages.
The historic centre of Borger is also well worth a visit, with its charming streets and cosy terraces. For a day full of fun and adventure, visit the nearby Drouwenerzand amusement park, where young and old can enjoy various attractions and shows. In short, renting a holiday home in Borger offers the perfect combination of peace, nature, culture and entertainment in a wooded area.
Read more about the surroundings!
Impressie recreatieprogramma