Vakantiehuisje huren Groningen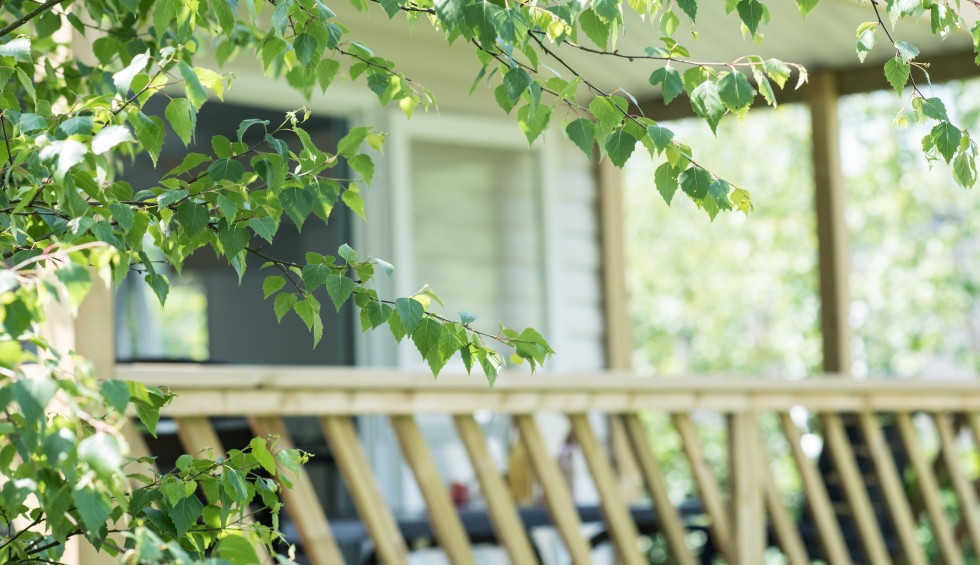 Rent a holiday home near Groningen
Leave the daily stress behind and enjoy a relaxing holiday in a cosy holiday home near Groningen, located in enchanting Drenthe. This region is known for its serene and green surroundings with a unique character, and Camping de Berken in Gasselte is the ideal base for you and your family. Whether you long for peaceful moments in nature or want to be active, Drenthe has something for everyone.
Our holiday homes are carefully designed and offer all the comfort you need, allowing you to enjoy privacy and freedom. Whether you are travelling with your partner or the whole family, there is always a cottage that perfectly suits your needs and wishes. The campsite is surrounded by breathtaking nature, allowing you to enjoy the beautiful surroundings directly from your cottage. Put on your walking shoes and take a wonderful trip through lush forests and vast heathlands. Or rent a bicycle and explore the fantastic cycling routes that lead you through the enchanting landscape of Drenthe.
You will find that a holiday home near Groningen offers the perfect combination of tranquillity, nature, culture and adventure. Lose yourself in the peaceful surroundings, surrounded by the twittering of birds and the smell of blooming flowers. Visit the attractive towns and villages in the area, where you can learn about the region's rich history and culture. Discover ancient monuments, charming farms and museums that will take you on a journey through time.
Whether you are looking for an unforgettable holiday full of relaxation and well-being, or instead adventure and outdoor activities, Drenthe will not disappoint. Create wonderful holiday memories that will stay with you forever.
Book a cottage in Drenthe now!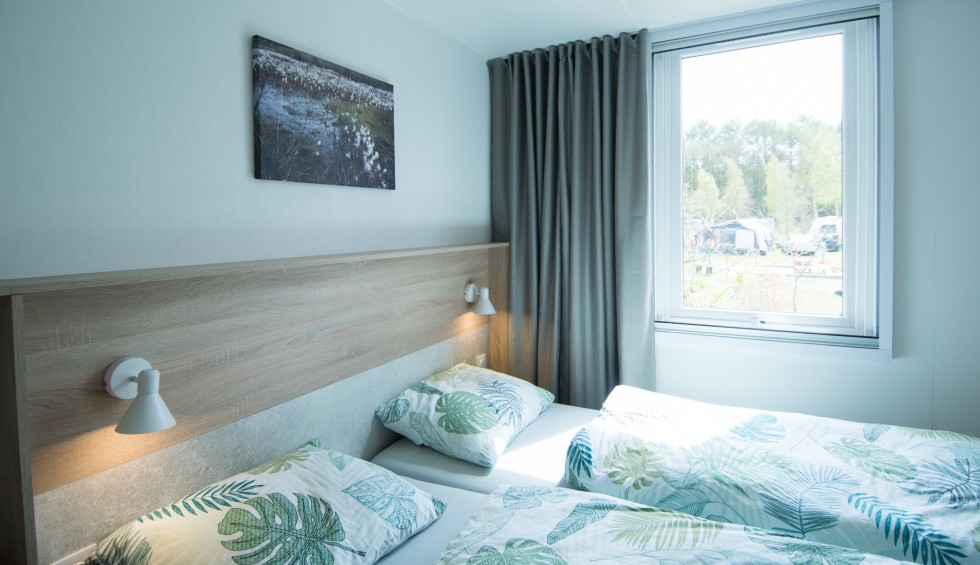 Therefore a holiday home near Groningen!
Quiet location 35 km from Groningen
Spacious bed and breakfast for 2, 4 and 6 persons
Fully equipped
Own kitchen
Sunshade or canopy
Luxury veranda plus outdoor set
Television and wifi
Comfortable beds
Pleasant bathroom
Parking next to the accommodation
Beautiful cycling and walking routes from the campsite
Several dolmens within walking and cycling distance from the campsite
Surrounded by woods and heathland
Ideal base due to central location
Book a holiday home near Groningen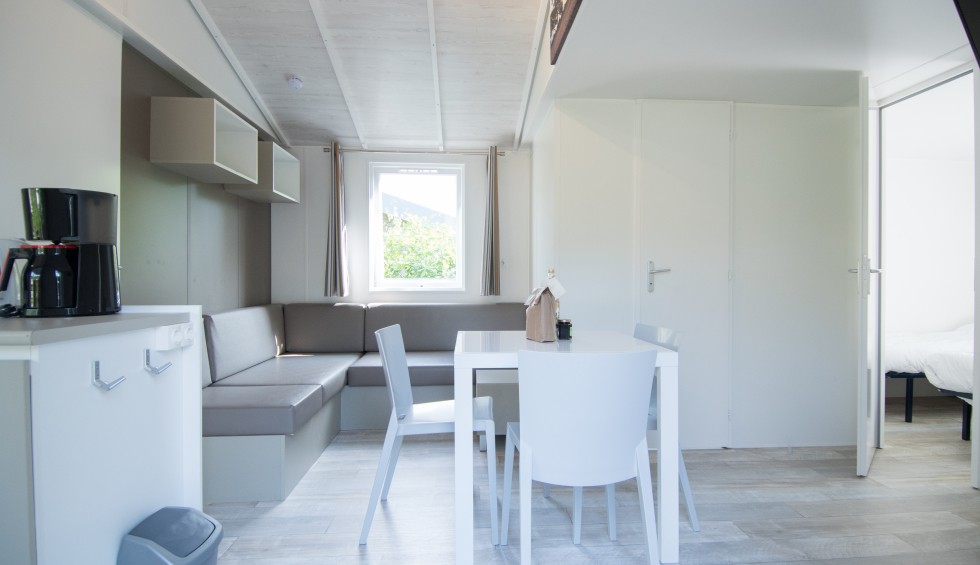 Stay in a luxury family home near Groningen!
Looking for a spacious vacation home in the enchanting surroundings of Groningen? Discover our new family house at Camping de Berken, perfect for groups of 8 to 10 people. Enter a world of comfort and convenience, where a well-equipped kitchen, an inviting living room and a private terrace await you to relax and enjoy. After a day of adventures in the beautiful countryside around Groningen, this vacation home offers a warm place to relax.
Available from April/May, this house offers the opportunity to explore the beautiful surroundings of Groningen during an unforgettable stay. Explore the vast landscapes, immerse yourself in the local culture or simply enjoy quiet moments at the campsite. Whether you prefer adventurous discoveries or quiet days in nature, this vacation home promises a perfect balance for an extraordinary vacation experience in Groningen. Book now and prepare for an unforgettable stay at Camping de Berken!
Cottages at Camping de Berken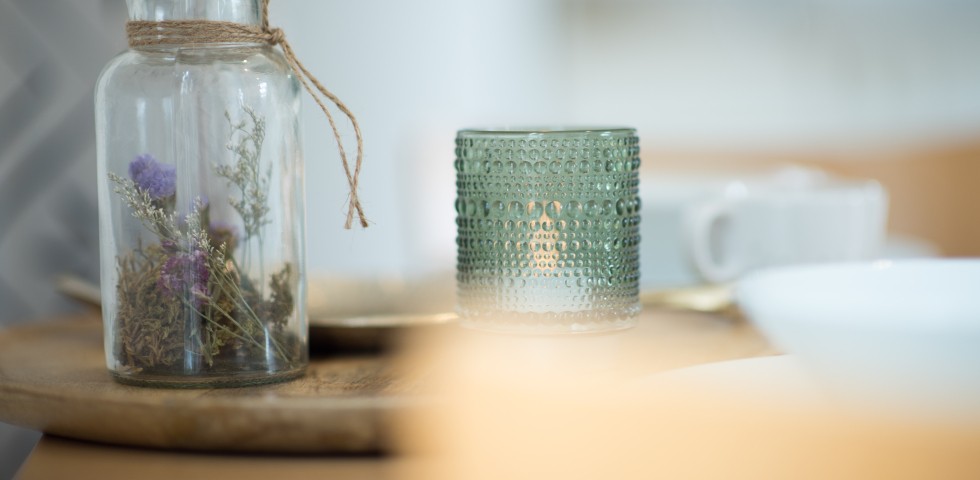 What a lovely holiday we had here.
What peace and quiet and space around the chalets. Beautiful surroundings and friendly staff!
Mini Prins
juni 2022
Small but very comfortable
Very friendly staff and clean, quiet campsite. We were in the small Berkenstudio with dog. It was small but very comfortable and everything was there. Our dog could walk on the terrace in peace as it was completely enclosed. You could walk the dog just a short walk from the studio. Lovely quiet environment, highly recommended to go there.
Snoek
april 2022
To be repeated and definitely recommended
Slept wonderfully in a Berkenstudio de Luxe. We had a beautiful teracce and all the necessary equipment was there. Friendly reception. Great. To be repeated and definitely recommended.
Toot van Tol
2022
Relaxed, quiet, tidy and welcoming campsite
Great campsite clean, quiet and spacious. Our stay in studio de luxe: clean, tidy and fully equipped with excellent beds and nice chairs on the veranda. Definitely recommended. We were offered a booklet with cycle routes from the campsite and the welcome package was certainly to our liking. In the immediate vicinity Borger and Gasselte enough opportunities for terraces and eateries. A place to return to!
Jeltje
08-09-2020
Holiday home facilities near Groningen
Drenthe and Groningen are beautiful provinces in the Netherlands where, as a nature lover, you will love to spend your holidays. Staying in a holiday home near Groningen is therefore popular among holidaymakers. But what are you looking for in these holiday homes? Here are some of the facilities we offer.
Veranda with a luxury outdoor set
A spacious veranda with a partial roof where you can relax. It is the place to enjoy nature and outdoor life. It allows you to stay outside and enjoy the view and peace and quiet even in bad weather. A luxurious garden set completes the picture when staying in a nature cottage in Drenthe and provides extra comfort.
Bicycle rental
You would like to explore the surroundings by bike, as Drenthe is known for its extensive cycling routes. Don't have a towbar or bike carrier? No problem. You can hire bicycles so you don't have to bring your own and can set off immediately.
Dogs welcome
If you have a pet, it is important that it can come along on holiday. That is why we offer the option of a 2 or 4-person holiday cottage. So you can enjoy the beautiful nature in Drenthe with your four-legged friend.
View of the playground
Especially if you go on holiday with children, it is nice if there is a playground nearby. But it is even better if you have a view of that playground from your holiday home. Therefore, this is a much sought-after amenity in a nature cottage near Groningen.
All in all, there are several amenities when renting a holiday cottage, at Camping de Berken in Gasselte near Groningen. A spacious veranda, partial canopy with luxury garden furniture, bicycle rental, the possibility to bring pets, and views of a playground are some examples. Not surprisingly, these holiday homes are popular among nature lovers and families with children. At Camping de Berken in Gasselte, you have come to the right place.
Book a 2, 4 or 6 person nature cottage in Drenthe now!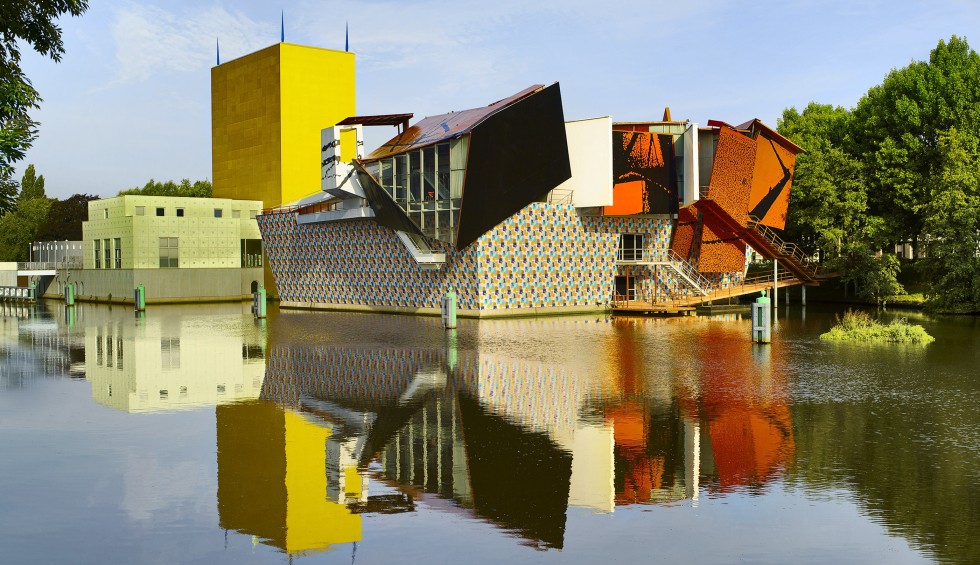 Discover the surroundings of Groningen
During your stay in Gasselte, there are plenty of activities and sights to explore. We have listed some great destinations for you! Discover the surroundings of Groningen.
Nationaal Park Drentsche Aa: This beautiful nature reserve offers a vast landscape with forests, heaths and meandering streams. Including the Ballooërveld. It is the perfect place to walk, cycle or just enjoy the peace and beauty of nature.
Martini Tower and the Forum: climb the Martini Tower for stunning views over the city of Groningen. The Forum offers a unique combination of a library, a cinema, a museum and exhibition spaces, making it a lively and inspiring destination. There are also fantastic 360-degree views from the top of the Forum.
Bourtange: An atmospheric historic fortified town located in the province of Groningen. Known for its beautifully preserved fortifications, the town is a popular destination for both history and nature lovers.
Sports and recreation area Kardinge: There is plenty to do at Kardinge such as go-karting, golfing, swimming, skating or climb the Excalibur! This tower is no less than 37 metres high.
Groninger museum: This modern and striking museum building, located in Groningen, is an architectural masterpiece in itself. It houses an impressive collection of art and historical objects, ranging from classical to contemporary works. The Groninger Museum also regularly organises temporary exhibitions. Photo: ©Erik and Petra Hesmerg
View more day attractions
Impression rental chalets